Premiere: The glitter and crunch of Belladon's "HAISA"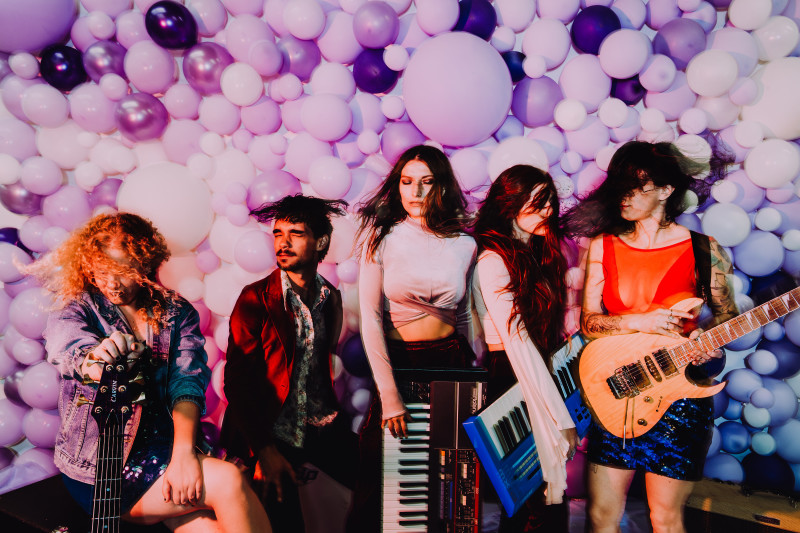 San Diego quintet Belladon are starting to rise up from their local scene and make glamorous electronic rock that demands more attention. A unique blend of three-part female harmonies from Aimee Jacobs (synths), Anastasya Korol (synths), and Heather Nation (lead guitar) echoes an era of fun, frantic tarantellas when the ladies of the B-52's, Bangles, and X-Ray Spex first forced their way to the front. In tow, but never actually behind, are the rhythm section of drummer Billy Petty and Alex Bravo on bass. They give Belladon's work a grind and hum that stands with the fuzzy best of dream-pop and Britpop revival.
You can hear all of this in Belladon's new song "HAISA," which they and Treble are debuting today. The title is pronounced "HI-sah" and is an acronym for a lyric from the chorus, "How am I staying alive?" Listen to the stream below, and stick around for their previously-released song "Tribute."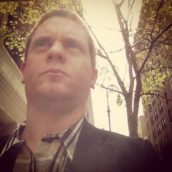 Adam Blyweiss
Adam Blyweiss is associate editor of Treble. A graphic designer and design teacher by trade, Adam has written about music since his 1990s college days and been published at MXDWN and e|i magazine. Based in Philadelphia, Adam has also DJ'd for terrestrial and streaming radio from WXPN and WKDU.