10 Albums That Would Make Great Films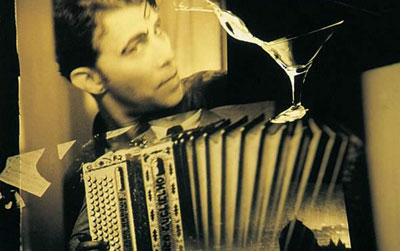 Disappointed with the Oscars this year? Yeah, we don't blame you. This hasn't been the most exciting year for entertainment awards shows, and the fact that there were only two songs nominated for Best Song made it all the more underwhelming. (At least the Muppets won!) So, in order to try to make up for the missed opportunities, we thought it would be fun to propose our own film adaptations of some of our favorite albums. Pop music has a long history of concept and plot-driven albums, some of which get pretty weird and abstract. And there is certainly precedent for films made in connection with albums, from The Wall to Quadrophenia and, much to everyone's chagrin, Sgt. Pepper's Lonely Hearts Club Band.
For this exercise, huge ambitious prog-operas have pretty much been avoided. And some of these choices require a bit of imagination. But just for the sake of making it a little more fun, I've included a suggestion for a director of each album-to-film adaptation. Aaaaand… Action!
The Kinks – The Village Green Preservation Society
(1968; Reprise)
As the Kinks' career progressed from their garage roots in the mid-60s to their more progressive '70s era (because, like everyone else, the Kinks had a pretty serious progressive '70s era), Ray Davies became much more engrossed with conceptually bound albums and plot-driven songwriting. However, some of that began in the late '60s, with a handful of character-driven tales in Something Else in 1967, and ultimately their first true concept piece, The Village Green Preservation Society. It's a loose collection of songs bound by the idea of nostalgia, preserving old fashioned traditions and keeping the tried and true relics of yore from dying out. Though it doesn't have a plot so to speak, it most definitely has an atmosphere that would translate well to cinema, as it lends itself well to quirk, charming characters, pastoral scenery and futura font. You see where I'm going with this…
Suggested director: Wes Anderson
---
Serge Gainsbourg – Histoire de Melody Nelson
(1971; Philips)
Admittedly, Serge Gainsbourg's stunningly orchestrated story of a torrid love affair between a wealthy middle-aged man and a teenage girl is the kind of taboo subject matter that can either end up uncomfortably realistic or less than believable if not handled properly. But it's not without precedent: Stanley Kubrick did a fine job with Nabokov's "Lolita," for instance. But there's something so cool, so stylish and intriguing about Gainsbourg's own variation on a May-December romance (or March-December, really), complete with its ambiguous and potentially horrifying conclusion with the title character potentially ending up as part of a cargo cult, living among the wreckage of her own downed airplane. The album's only 30 minutes long, but its potential is boundless.
Suggested director: PT Anderson
---
Tom Waits – Franks Wild Years
(1987; Island)
Tom Waits is no stranger to film, or to theater for that matter, and has co-written a handful of stage productions, including Franks Wild Years, based on a two-minute spoken word track on his 1983 album Swordfishtrombones. The production had a reasonably successful run in Chicago, under the direction of Gary Sinise (really), and Waits even used the play as a backdrop for his tour behind the album of songs inspired by the production, even acting the part of Frank at various parts of the show. It's been dormant for a while, however, and got somewhat mixed reviews upon its initial run. But there's a lot of potential in a story about a guy who sets off to become an entertainer after burning his house down with his wife and dog in it. Surrealism, dark humor and great songs with some additional cinematographic tricks could really turn it into something special.
Suggested director: David Lynch – it's about time they worked on something together.
---
The Olivia Tremor Control – Dusk at Cubist Castle
(1996; Flydaddy)
The full title of Olivia Tremor Control's debut album is Music from the Unrealized Film Script, Dusk At Cubist Castle, which seems to hint that the band at least had some kind of theme or general thread to tie it all together when it was conceived. In fact, some copies were even packaged with a bonus disc of "dream sequences" to play with the album, to give the listener a richer, headier experience. But what if the band actually "realized" that film script, and created their own cinematic experience inspired by album? With the surrealist lo-fi psychedelic pop on the album as a guide, it most likely would end up a bizarre and disorienting experience, akin to mashing up Terry Gilliam with Stan Brakhage. It would probably look really cool, though, even if it didn't make any linear sense.
Suggested director: The Olivia Tremor Control – only they seem capable of realizing something as brilliantly bizarre as the album itself.
---
Godspeed You! Black Emperor – F# A# ∞
(1998; Kranky)
From the very opening of Godspeed You! Black Emperor's 1998 album F# A# ∞, everything seems bleak, dark and ultimately quite ominous. Guitarist Efrim Menuck actually used narration from an unfinished film script in the introduction to opening suite "The Dead Flag Blues," which is rife with post-apocalyptic imagery, a quality that actually carries through the bulk of the album. While it's primarily an instrumental record, F# A# ∞ contains bits of dialogue such as Menuck's opening monologue, a preacher, and a fuzzy, chilling recording about a barge with a recharging radio tower that loops several times during "East Hastings," a song that, it should be noted, is so spine-tingling that Danny Boyle used bits of it in his own excellent film, 28 Days Later. But there's so much mystery and epic material, not to mention that script of Menuck's, that this could, abstract as it is, be the basis for an epic visual piece of its own.
Suggested director: Darren Aronofsky (possibly to atone for aligning himself with Lulu)
---
Lambchop – Nixon
(2000; Merge)
There's already a pretty crowded field of political biopics, and a couple about Richard Nixon. But when you add the idiosyncratic, stream-of-consciousness storytelling of Kurt Wagner, you're very likely to end up with something quite different than what audiences would typically expect from standard biopic fare. Lambchop's Nixon, on its face, doesn't really seem like it has anything to do with Richard Nixon at all, despite being heavily inspired by the 37th president (so the story goes). That said, it has potential as a complex slab of darkly humorous gothic Americana, with bits of Nixon's biography playing against stories of households in the '60s. It would take some imagination, but so does any great film.
Suggested director: The Coen Brothers
---
The Hold Steady – Separation Sunday
(2005; Frenchkiss)
Though Brooklyn's (by way of Minneapolis) The Hold Steady is as close to classic rock as indie rock gets, the band's frontman Craig Finn isn't so much a singer or songwriter as he is a storyteller. The band's entire discography, more or less, is about kids getting high and praying at the altar of rock 'n' roll. But more specifically, their second album Separation Sunday is akin to a musical novel following the exploits of three specific characters: Craig (the narrator), Holly (full name: Hallelujah), Gideon and Charlemagne, who has something in his sweatpants. There's biblical allegory, sex, drugs, rock 'n' roll, humor, tragedy and references to Kate Bush and Iggy Pop. The fact that there's a plot and well developed characters makes it an easy fit for the big screen, but the name-checking and lyrical referencing to other classic artists ensures that an expanded soundtrack would only enhance the existing, already kickass original.
Suggested director: Cameron Crowe
---
Owen Pallett – Heartland
(2010; Domino)
With titles like Adaptation and Stranger Than Fiction already out there, the cinematic metafiction thing has sort of already been done. That said, there's still room to take it on with a novel approach. Owen Pallett's Heartland certainly has that. The sprawling chamber pop work centers on Lewis, a farmer in the fictional world of Spectrum, and how he comes to rise up against his creator, Owen Pallett. It's a little complicated, and kind of kooky, but it just might work. And if Pallett isn't available to play himself, there's always Ryan Gosling.
Suggested director: Michel Gondry
---
Titus Andronicus – The Monitor
(2010; XL)
The Monitor is about two things: 1. The Civil War, and 2. A sense of pride for your home land, in this case being New Jersey. When Patrick Stickles conceived of the idea for the album, he was getting pretty deep into Civil War history, but applied the territorial conflicts to the central Jersey-born protagonist in his travels to Massachusetts. If you can imagine a rock 'n' roll version of "Ulysses," with Greek classics replaced by American history, and lots of Springsteen and Billy Bragg references, you start to get the picture. But this certainly has potential in the realm of cinema, particularly with "reality" segueing back and forth with Civil War fantasy sequences. This one would be epic.
Suggested director: Spike Jonze
---
Fucked Up – David Comes to Life
(2011; Matador)
In the case of most plot-driven concept albums, the action in the story grows confusing pretty quickly. Try to follow what happens in Genesis' The Lamb Lies Down on Broadway and you'll get a pretty good idea of how futile a task it can be. That holds true, as well, for Fucked Up's rock opera David Comes to Life, which reaches a climax of sorts pretty early before delving into some odd metafictional revelations. Still, the story is pretty interesting when you dissect it: David, a factory worker in 1980s England falls in love with an anarchist named Veronica, unintentionally causes her to die in an explosion, becomes depressed, and learns later on that he's a pawn in a bigger plot. That's sort of where it gets confusing, but still, punk rock, working class issues, a love story and philosophical questions all sound like winners when applied carefully.
Suggested director: Edgar Wright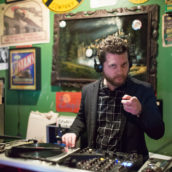 Jeff Terich
Jeff Terich is the founder and editor of Treble. He's been writing about music for 20 years and has been published at American Songwriter, Bandcamp Daily, Reverb, Spin, Stereogum, uDiscoverMusic, VinylMePlease and some others that he's forgetting right now. He's still not tired of it.