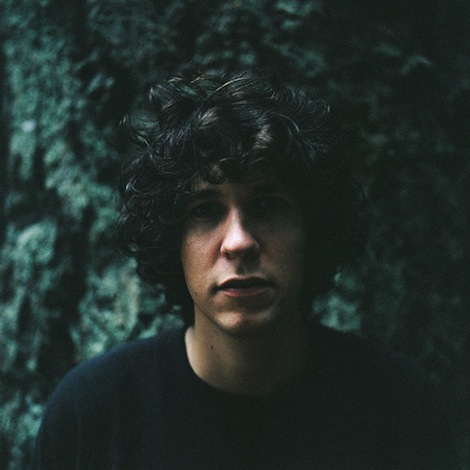 At some point during an artist's career, whether they're up-and-comers or already famous, they'll most likely end up moving to Los Angeles in an effort to grow that success, showcase their own creative talents and develop more distinctive works. In a way, the city becomes an art space that ends up transforming the artists themselves, their work and producing a whole new different perspective. If they're lucky, they get to share their story with the world, while those who don't make that first splash right away take inspiration from the city in other ways. For example, while living in LA, fueled by cocaine and writing the influential album Station To Station, David Bowie remarked LA, "Should be wiped off the face of the Earth."
On the other hand, in an interview between Beck and Tom Waits, both artists positively reflected on their time growing up and working in LA and how the city has influenced the scope of their music and their lives. Los Angeles is a city everyone loves to hate and there's always something to be said about a city with this kind of power to cause such strong reactions.Los Angeles has always been an epicenter of creativity, more recently playing backdrop to the works of Flying Lotus and other rising beatmakers that tap into this idea, creating work from different areas and generating different types of energy, but all the while remaining as music rooted in LA culture.
While not on the same musical spectrum, Tobias Jesso, Jr. — a 29 year-old Canadian transplant — crafts his own sound through his carefully tweaked, schmaltzy piano ballads. Jesso's story begins with a small brush of success playing in a second-rate Killers-type band and seeking work as a songwriter for other musicians while living in LA. Unfortunately, these goals never came to fruition and his dreams were put on hold. After surviving a brutal bike accident and dealing with a bad break-up, Jesso, fed up with his letdowns, returned to his home of Vancouver to take care of his mother, who had recently been diagnosed with cancer. It was during this period that he found an old piano in his home, started playing it and tapped into the abundance of negative energy to create the majority of songs that resulted in his debut album, Goon.
The scope of Goon mostly deals with collapses in work and love, two subjects Jesso knows well. Goon is both an emotional and honest portrayal about chasing success as a musician, seeking affection and leading a comfortable life. The music certainly evokes the styles of '70s AM Pop and comparisons to Harry Nilsson, Randy Newman, and Billy Joel are inevitable. The overall sentiment is nice, but Jesso's songs could easily be placed alongside any number of other rising contemporary artist in the 2010s. The gorgeous "How Could You Babe" will probably end up on break-up playlists, but it contains a dazzling arrangement of piano, organ and vocals blended to form an excellent piece. Likewise, with the help of Danielle Haim on drums, "Without You" is another deeply emotional track, carefully shaped with a lot of heart, expressing a deep desire to continue a relationship rather ending it. "Just A Dream" features a story concerned with the end of the world, and finds Jesso speaking to his future daughter. It's a different direction from the rest of the album, lyrically, but it's also a showcase for Jesso's songwriting talent to explain love and hate pretty eloquently. The most autobiographical track, "Hollywood" deals with Jesso's aspirations for success, a picture he paints vividly with,  "But I don't know if I can make it, no, I don't know if I could/Think I'm gonna try in Hollywood" only to offer a depressing ending as he hums, "I think I'm gonna die in Hollywood."
With production support from Chet "JR" White (Girls), Patrick Carney (The Black Keys), John Collins (The New Pornographers), and Ariel Rechtshaid, Goon is a stunning debut and allows Jesso to explore and establish his own sound as an emerging songwriting talent. While the bulk of the lyrical content may seem redundant, especially with Jesso recycling some of the same stories and admitting he cries (Quite a lot), it's composed of songs that have taken some harrowing and somewhat relative life experiences and transformed them into exciting ballads that are not only inspired, but also poetic and honest. If this is just the beginning of Jesso's career, then he has a bright future ahead of him.
Similar Albums:


Father John Misty – I Love You Honeybear


John Lennon – Imagine


Natalie Prass – Natalie Prass