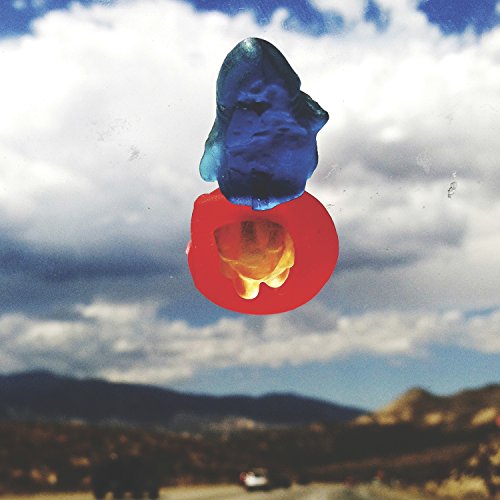 Four millennials stowed themselves away in Nashville, eager to boldly blend common ground and high voltage, combining flavors like punk's answer to Chex Mix. With fast-paced takes and an impending sense of urgency to create, Bully debuts with their full-length album Feels Like, and what it feels like is downright cathartic. Fronted and produced by Alicia Bognanno—who is backed by drummer Stewart Copeland (who isn't the same Stewart Copeland of The Police), bassist Reece Lazarus and guitarist Clayton Parker—the band leads us down a familiar road, paved with the peaks and miseries of adolescence. Raw, heart-wrenching vocals pair with meaty, wholesome guitar riffs—it's bildungsroman remixed by Sleater-Kinney.
From the get-go, Bognanno hands us her heart, sans guarded secrets. On "I Remember," she takes us on a tour through a shoebox of old memories, leaving nothing out. In the case of "Reason," Bognanno presents a revelation—"Don't you wanna be part of something bigger?" Relatable and authentic qualities make these songs a collection to latch onto. With lyrics that dig the deepest into true human emotion, there is certainly a Bully song for every situation… sorry, Taylor Swift.
Beneath the layers of Bully's head nodding, fist pump-inducing tracks lies truth—they've been there too. Any track of the album could pass for an accompanying song to a scene in Freaks and Geeks. With "Too Tough," the group nails a sweet like pie, tart like rhubarb vibe. Hazy guitar and come-hither vocals make for a powerful I'm-Doing-Me ode. As females continue to give punk's boy's club a run for its money, Bognanno lays no boundaries for subject matter. "Trying" is honest and necessary, paying respects to the woes girls face. She sings, "Praying for my period all week," and cooing harmonies envelop the listener. Good luck pushing back the urge to tweet every lyric of this standout track.
Throughout Feels Like, Bognanno asserts herself via nail-on-the-head lyrics, as she should. Epitomizing a triple threat proves Bognanno will only continue to create in endless medias as her career progresses. Her keen understanding of the production process clearly paid off, as the album creates a sharp, in-the-moment atmosphere. All good things do come to an end, but in the case of Feels Like, the ending is triumphant, almost an homage to the underdog winning, a la Scott Pilgrim. The album's ending screams a warning to potential shenanigan-pullers, proving Bognanno's stability and furthering the warmly welcomed resurgence of grrrl power.
Similar Albums:


Chastity Belt – Time to Go Home


Best Coast – California Nights

Speedy Ortiz – Foil Deer