Endless Playlist: FKA Twigs – "Glass & Patron"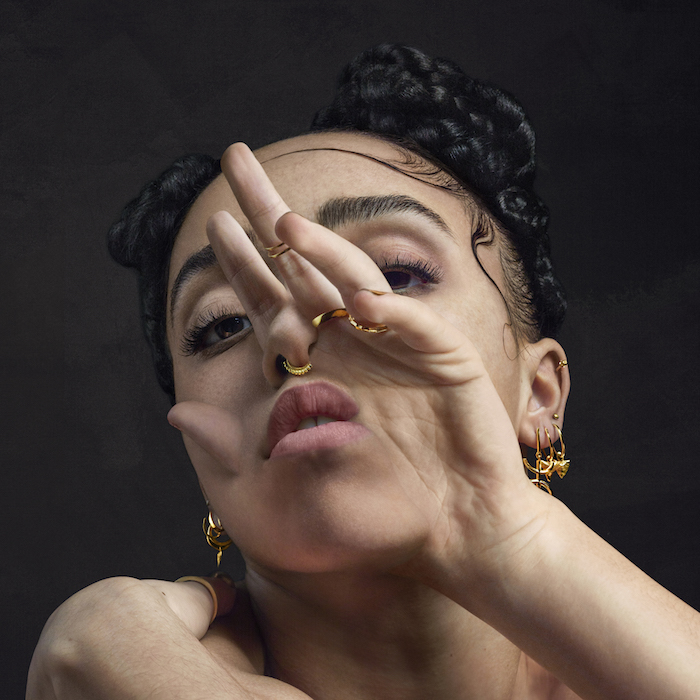 The fact that M3LL155X (pronounced "Melissa) is FKA Twigs' first collection of recordings released under a proper title shouldn't be taken lightly. The
experimental pop mastermind has made a habit of letting her records remain titleless, leaving the music to speak for itself. First, there was her pair of successful EPs, (EP1 & EP2), followed by last year's incredible full length LP1. But this brand new EP, what would most logically be EP3? It gets a name. And not just any name, but the name she recently identified as signifying her female energy.
The tracks on M3LLi55X showcase FKA Twigs further stepping out of both personal and industry boundaries, working alongside go-to producer Boots to construct some of the most alienating, yet sensual tracks she has ever worked on. While LP1 floated on the border of the neo-R&B landscape, veering into odd territories on a regular basis, this new set of songs, especially highlight "Glass & Patron," prefer to reverse that formula, existing primarily in an experimental space with filtered references to pop sensibilities. And, with a full-EP video series that takes the Beyonce formula and steps up the weird a couple-thousand notches, FKA Twigs seems to be saying that this is not just a one-off or collection of b-sides, but the next step in her musical evolution.
"Glass & Patron" is sleek and sexy, but absolutely eerie and jarring in the process of achieving that sheen. More than a few references can be drawn to L.A.'s HEALTH, who recently took their inevitable dive onto the dance floor. FKA Twigs embraces industrial, glitch, pop and more; juxtaposing grit and sugar-coating in a way that only further compounds both elements. It's a hard line to straddle, but if FKA Twigs keeps firing at this success rate, LP1 might have just been a flicker of potential compared to what this young artist has in store for us.
[from 
M3LL155X
; out now]