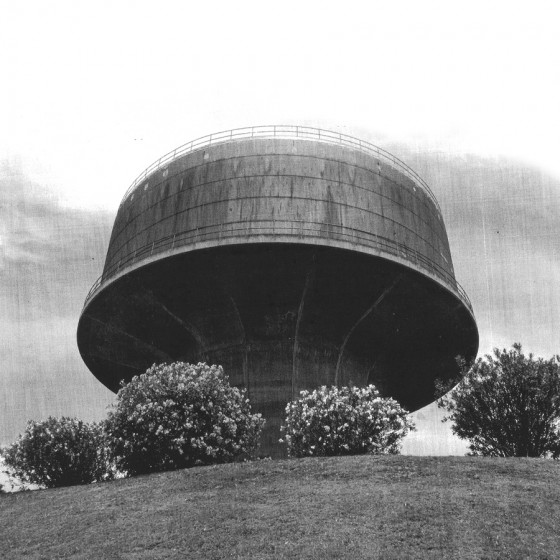 Playing in a band is, in a lot of ways, just like any other job. There are good weeks, and there are bad weeks. Creative juices can flow like a raging river, or dry up like puddles in sunlight. The world moves fast; musicians have to keep up, or go even faster. Royal Headache understand this as well as any other band, and that means knowing when to take a sabbatical. As a non-careerist lo-fi punk band, Royal Headache—comprising vocalist Shogun, drummer Shortty, guitarist Law, and bassist Joe—take breaks whenever they need to gain some perspective. Having made an immediate impact with their soulful, passionate 2011 self-titled debut, Royal Headache hit the ground running, but eventually stepped back; the band didn't play much after that press cycle ran its course. "I feel like we aren't a functional band in many ways," says Shortty in the press release for Royal Headache's sophomore album, High. Yet, judging by the level of live activity they've been lining up in support of the album, Royal Headache seem newly committed.
Royal Headache's periodic breaks can probably explain why it took four years to release a follow-up to their debut. But Shogun also says that he writes about four songs per week, so, he either trashed a bunch of songs, or it took Royal Headache many tries to get the 10 songs on High right. These 10 tracks—lyrically based on someone who Shogun does not see anymore—add up to a combined running time of 29 minutes, and this almost-half-hour can be heard as a dart through decades of pop history, influenced by bands such as Buzzcocks, The Jam and Guided By Voices. We've heard songs like these before, and High may not obliterate the senses, but, for the most part, it's an album worth spending some time with. The varying recording qualities from song-to-song—the bass goes way deep here, Shogun's vocals are prominent there, and Shortty's clanky ride cymbal is the highlight over there—makes High sound like the four-year project that it was. And that's OK; Royal Headache persevered, and got the work done.
Shogun arrives with a loud, echoing voice on "My Own Feeling," standing in front of faint keystrokes and drums that have very little kick. Royal Headache's ride cymbal recordings have always been very good, but "Need You" makes it seem like a blanket was draped over Shortty and his drums. But the basslines are the glue that holds Royal Headache together, as well as Shogun's rare soulful bark, which has grown in range. His singing is well defined on "Wouldn't You Know," the slowest and most spacious song in Royal Headache's repertoire; the keys are like raindrops. However, Royal Headache still offers a sneering punk tune ("Garbage") full of broken bottles, charging bass, guitar feedback, and hostility ("You're not punk/You're just scum") that can rival other greats of the genre. And then there's an anthem like "Carolina," which could win the heart of any Bruce Springsteen fan.
Royal Headache are an impressive mixture of aggression and soul. And to preserve that, they've taken precautions not to be compartmentalized into a garage-rock gimmick. If that means taking time away from from performing, then it's probably for the best. Touring can be a drag, but a recording can stick around for much longer, even if it takes longer than expected.
Similar Albums:


Ty Segall – Manipulator


King Khan and BBQ Show – Bad News Boys


Total Control – Typical System