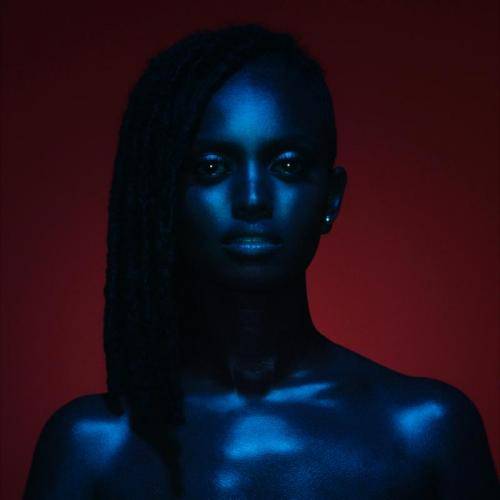 Back in May I signed up to review Kelela's Hallucinogen EP, which, at the time, was due a few weeks from then. Those weeks stretched to months and the EP and the upcoming review faded from my memory. So when I got an email from Treble's editor to a link of Hallucinogen I was a little surprised, but pleasantly so. This year has seen a bevy of female R&B singers releasing smart, emotive music. From the first lady, Janet Jackson, to a new EP from FKA twigs, and tracks from Abra, Tinashe, D∆WN, and Kehlani, these singers assert their singular creativity and voices, finding fruitful collaborations that amplify their individuality.
Kelela's beautifully done release Cut 4 Me from 2013 was a strong statement of purpose. Kelela called on various DJs for instrumentals and wrote songs for them. And what a crew of DJs. The highly influential groups included Bok Bok, Kingdom, Nguzunguzu and Girl Unit, stemming from communities and labels like Fade to Mind and Night Slugs. The resulting songs features music that recalled so-called traditional R&B but also imported sounds from house, grime, hip-hop, and dubstep (like, actual dubstep, not the bastardization that masquerades as dubstep). And instrumentals aside, Kelela was always at the forefront of Cut 4 Me, showcasing her impressive vocals and her ability to affectively reach listeners.
That kind of affective performance is what makes Kelela so compelling. As a singer, she imbues the texture of the music with emotion and, for lack of a better word, a soul. It was evident in Cut 4 Me and it's on stunning display on Hallucinogen. Working with some of the same producers like Kingdom and Nguzunguzu, as well as new collaborators Arca and DJ Dahi, Kelela creates a moody atmosphere that's smooth, seductive and above all intimate. Working with a revolving group of producers can be tricky. It can betray an artist's voice by illustrating too many different personae. What worked on Cut 4 Me succeeds again on Hallucinogen—Kelela leaves room for producer's work to sound unique but through a combination of lyrics and performance she makes the whole cohesive as a collection. The music more or less follows a guide of unexpected drumbeats and melodic or assaultive synthesizer flourishes, allowing Kelela room to breathe and give these songs life. The best songs on Hallucinogen find a balance where the music and Kelela's vocals find symbiosis: the Arca produced "A Message" and "All the Way Down" produced by frequent Kendrick Lamar and Drake collaborator DJ Dahi.
The collaborators on Hallucinogen smartly give Kelela a lot of space to fill the voids with her voice. She's an emotive singer, laying bare a kind of ache that isn't always easy to translate and portray. In an interview with New York Magazine's The Cut she stated, "I feel like I just want my emotions to be at the forefront of my performance, and if anything distracts from that, I'm in trouble." Her performance, and these perfectly captured moments of vulnerability and truths, are what makes Kelela such a wonderful singer to listen to. She gives these songs a pulse, they breathe and bleed with life.
Similar Albums:


FKA Twigs – M3LL155X


Blood Orange – Cupid Deluxe


Arca – Xen