Hear Steve Albini and Ian MacKaye talk punk rock history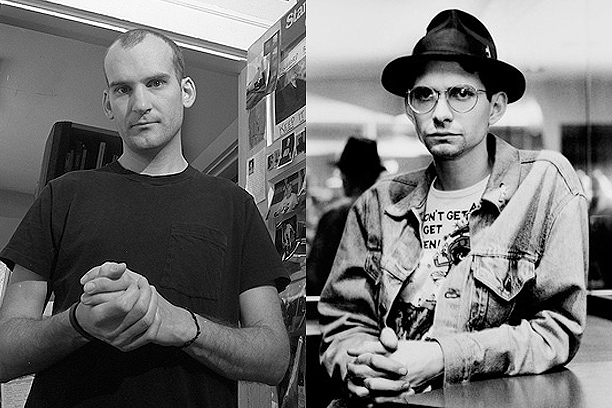 It's no surprise that punk rock legends Steve Albini and Ian MacKaye have some shared history. Both men are also profound and well-sought-after interviewees. So it's a bit of a shock that the two have never set down to discuss their friendship, experiences together and views on the music industry. In the latest episode of his Kreative Kontrol podcast, music journalist Vish Khanna brought the two together (not literally, but over the internet) to have a bit of a chat.
In the first half of the conversation (which runs for an hour and a half) Albini and MacKaye discuss their first experiences seeing and hearing eachother's work, the Chicago club scene, Fugazi's weekend-long recording session with Albini and more. They also shed some light (from their perspectives) on various moments in underground history, including the friendly culture of the '80s/'90s punk scene and MacKaye's experience recording with Ministry side-project Pailhead. Reportedly, when Ian MacKaye chose not to tour with the group, Pailhead got another bald man to sing the MacKaye's vocals, which still causes some discrepancy among fans who claim to have "caught" the legend on stage with the group.
All-in-all, it's a delightful conversation, like a fire-side chat among two of the music world's most renowned D.I.Y. heroes.
Listen to the entire conversation below, and look out for Part 2, which Khanna teases as coming out "shortly."