Treble Roundtable: 2015 Trends in music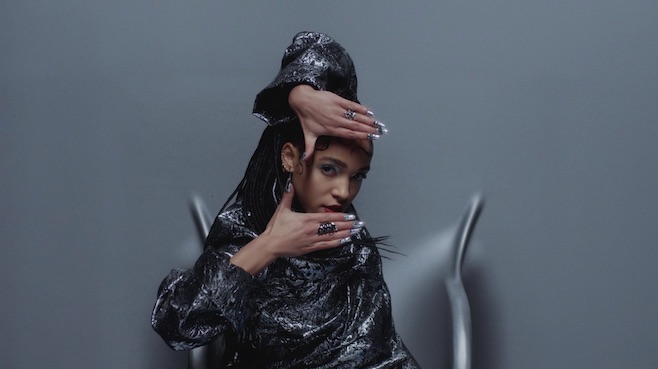 Welcome back to the roundtable, in which Treble's writers engage in a casual discussion on music, pop culture and our relation to both. Got a question for us? Feel free to send it over to [email protected] with the subject "Roundtable topic."
This week's topic: Our end-of-year lists allow us to neatly categorize and organize what we heard over the last 12 months. Now our editors tackle one final challenge, to look across all of the music we encountered and find a pattern we could use to help define the year in our ears, eyes, and hearts. What was one musical trend, good or bad, that you noticed in 2015?

Jeff Terich, Editor-in-Chief: It's hard to summarize 2015 in just one solitary trend, since part of what made it an interesting year was that few artists conformed to any particular expectations. But I couldn't help but notice a more prominent presence of industrial music as an influence and theme in various genres. On her surprise EP release M3LL155X, UK art-pop diva FKA twigs showcased an embrace of abrasion that was more intense than on past records, while Oneohtrix Point Never filtered the intensity of classic industrial into an album just as weird and alien as anything he's done. For Daniel Lopatin, that was kind of expected, since he previously toured with Nine Inch Nails, as did HEALTH, who filtered the style of Trent Reznor's industrial-rock machine into their own danceable juggernaut on Death Magic. Add to that the occasional presence of pummel 'n' grind on records by Algiers, Chelsea Wolfe, Blanck Mass and The Soft Moon, and you have the makings of a chains-and-fishnets resurrection that I didn't necessarily see coming, but welcome with open, leather-sleeved arms.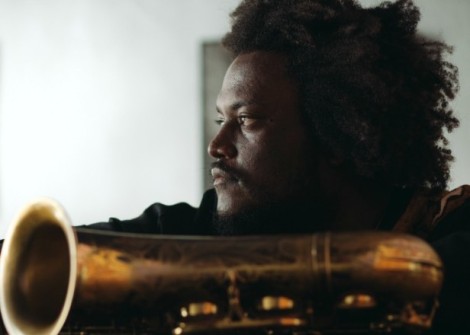 Adam Blyweiss, Contributing Editor: What was the last year that jazz was front-of-mind for many music listeners and critics? I'd guess 2007, as Herbie Hancock's Joni Mitchell tribute River: The Joni Letters bamboozled its way to a Grammy for Album of the Year. What about when a new jazz talent really impacted pop culture? That was probably about 20 years ago with the rise of pianist Brad Mehldau, as head-turning covers of Nick Drake, Radiohead and other rock artists peppered his solo and trio work. So to have an embarrassment of riches in jazz this year—not to mention a lot of weird crossover appeal—feels miraculous. Kamasi Washington's massive first LP The Epic, impressing oldheads and indie kids alike, is merely the loudest voice in the discussion. His Brainfeeder bro Thundercat went improvisational on the short but important The Beyond/Where The Giants Roam, while trumpeter Dave Douglas enlisted beatmaker Shigeto for the beautifully moody High Risk. We heard Lettuce and Snarky Puppy's digitized fusion, the hip-hop flirtations of Donnie Trumpet and D'Angelo and Robert Glasper, and veterans like Terence Blanchard and Jack DeJohnette reclaiming the spotlight. Heck, even Adele's "Hello" was a torch song, just with the volume cranked to 11. And for genre completists, it was a banner year for birthdays (Frank Sinatra, Billie Holiday) and anniversaries (John Coltrane's A Love Supreme). Beatnik finger-snap ovations for everyone, yo.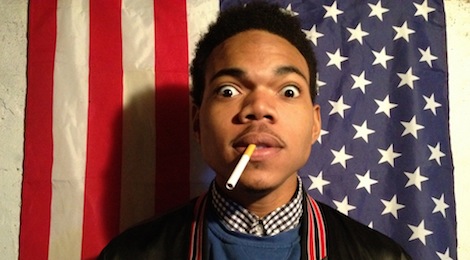 A.T. Bossenger, Contributing Editor: As Jeff mentions, 2015 wasn't a year easily defined by a specific genre or musical trend. Perhaps that's because—with The Cloud and a billion (competing) streaming services—it's pretty easy for folks to find what they want to hear, and even the tastiest of tastemakers no longer have as much say over what music-heads get their hands on. So, if not by a particular sound or style, 2015 was definitely defined by a particularly complicated sentiment I'll simply refer to as "giving no fucks." This streak of independence manifested quite literally in the lyrics of Courtney Barnett or the genre-(b)(m)(tr)ashing of Shamir, Kendrick Lamar, FKA twigs, Algiers, etc. It was present in the way kvlt music's least favorite boy band (Deafheaven) incorporated some of metal's most coveted sub-genres into their latest escapade. (And nailed it!) But, perhaps more importantly, there were no fucks given with regard to how musicians operated themselves in 2015. I'm not saying we haven't been headed this way slowly since the internet began, but 2015 felt like the year that even mainstream artists began changing up their flow without much warning. Chance the Rapper is still independent and has yet to ask any money for his music. Drake completely abandoned the studio album in favor of a flurry of mixtapes and, regardless of your opinions on the products themselves, it's hard to argue against the Drizzy's domination of mainstream pop in 2015. Hell, even Miley Cyrus dropped a surprise record. And, most importantly, artists seemed to feel open to speak their mind—about politics, race, gender, sexuality; whatever seemed important for their fan bases to hear. 2015 was the year all fucks were forgotten, and it's only going to get more awesome from here.
You might also like: