Palisades : Nervous Habits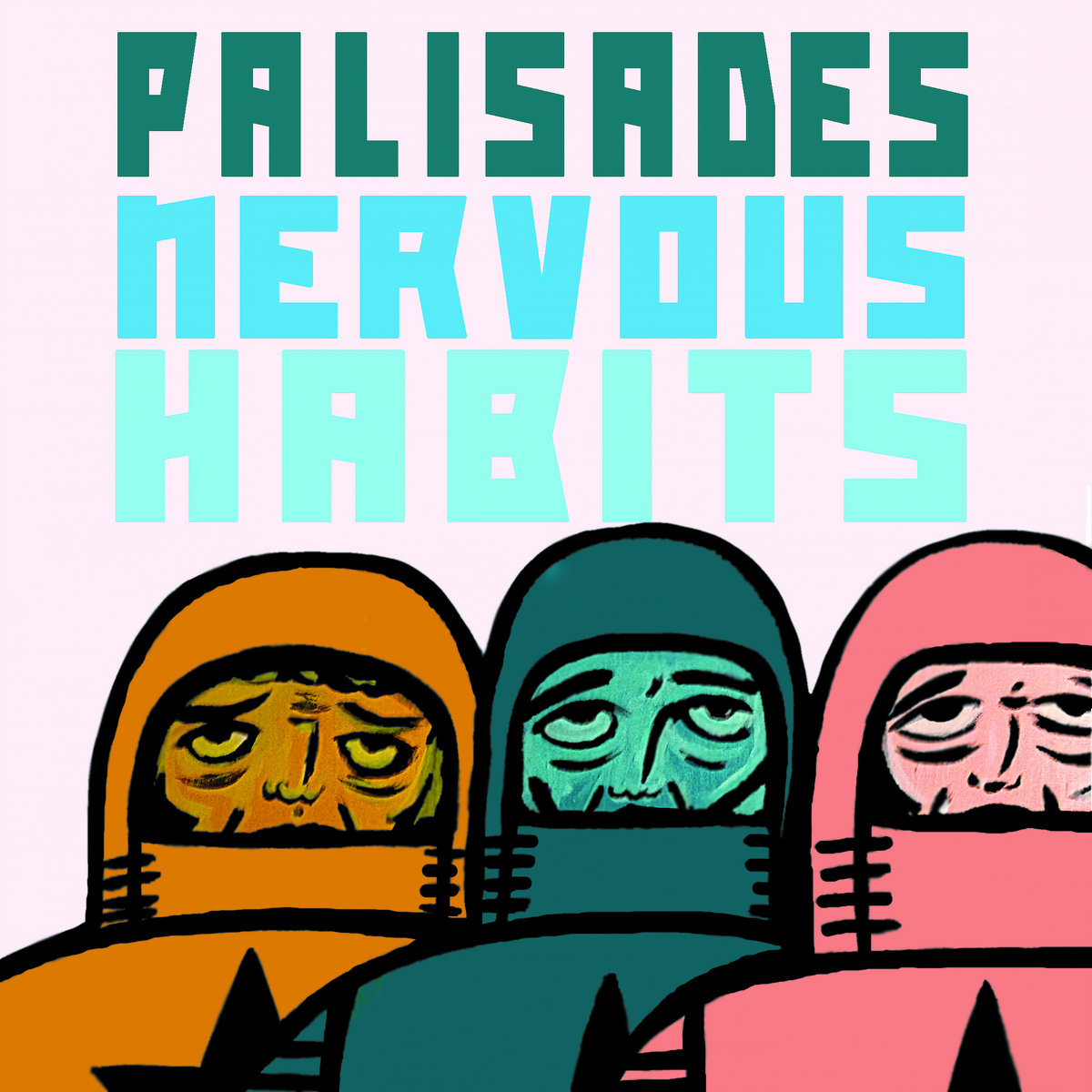 Palisades are hardly newcomers. The Lexington trio have been playing together for six years, and released their six-song debut Luxury and Riot in 2010, hitting stands and gently transporting listeners back to the post-punk heyday of the late '80s a la For Against like a nicely-packaged time capsule. As one might expect from a band that is proud of its through-and-through Kentucky roots, there is more than a little of the South in their songs. Luxury and Riot reads almost like an homage to Memphis idols Big Star, but with a modern twist.
Palisades' humble attitude since their inception, along with a commitment to their personal lives and values, propels their music just as much as the driving rhythms of their early country-washed releases. Frontman Scott Whiddon detailed the band's approach to music-making in a 2014 interview promoting the band's second release: "It's not a hobby; it's not a job. This is what we do." The other two members, who also lead busy familial and professional lives, acknowledged the truth of this statement as well.
Nervous Habits, Palisades' January 2016 release, is the second in a trio of EPs that began with 2014's 4-song zinger Handshake Codes. These were all initially slated to be released one after another and all in 2015, but consistent with the ideals of the group members and the plodding, comfortable texture of their music, that timeline has been stretched. True to form, the Nervous Habits 7-inch comes charmingly sealed inside a parcel reminiscent of a care-package from home—and the musical content is no different.
From its first track, the EP clues the listener in to a departure from the punky full-crew background refrains and twinkly guitars with rhythm-heavy drums and bass that dominated their earlier releases. Instead, the band presents a much more beachy sound in tracks like "Poor Holidays," with its lilting melody and languid guitar solos. These songs are more structured than the amorphous content of Luxury and Riot—especially the bookend tracks "Burn the Maps" and "Careless," which both pair catchy, poppy riffs with sobering lyrical themes. Meanwhile, the somewhat more campy "Maybe We Can Just Hold Hands" forsakes the group members' traditionally mature outlooks in favor of a whimsical portrait of a young romance. These seemingly disparate lyrical and musical themes are united by one important thread that goes back through their first two albums as well: a lack of attention to the ego. Whiddon's songs almost always feature a collective protagonist, a "we" instead of an "I."
The result of this cobbling of introspective themes and happy-go-lucky instrumentation is a somewhat random-sounding, yet exceedingly honest set of songs intended to be heard at 33 1/3 revolutions per minute ("it just sounds better this way," reads their Bandcamp page). Not least important to Palisades' oeuvre is their decision to keep newer releases available only on vinyl and digital download. Here is a band that understands the common CD-ripping practices of the 21st century listener without any bitterness. Here, too, is a band that grasps the importance of keeping alive the warmth of the vinyl medium, the second-best thing to hearing music played live.
Similar Albums:


R.E.M. – Reckoning

Big Star – #1 Record


Superchunk – Majesty Shredding