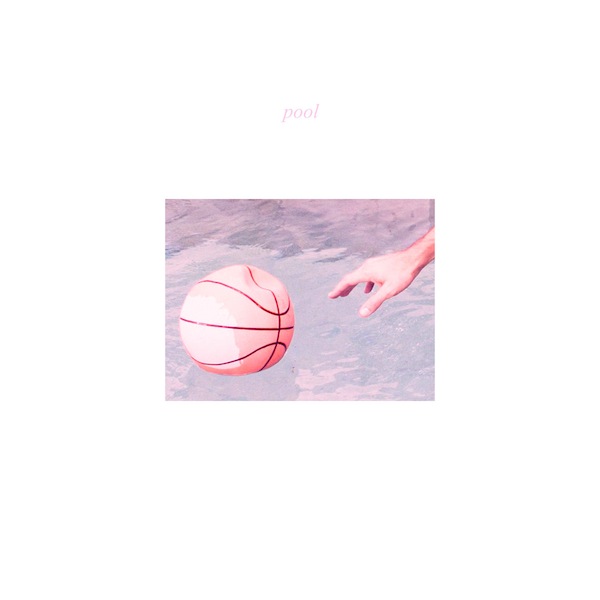 It's nothing new that changes are under way for New York outfit Porches. For one thing, they've removed the historic period from the end of their name. For another, they've left the suburbs and relocated to the thick of Manhattan. And longtime listeners should suffer no surprise that frontman Aaron Maine and bassist/vocalist Greta Kline (of Frankie Cosmos) have veered in an entirely different direction from past recordings with their new release, Pool. Beautiful melodies and unsettling undertones are juxtaposed against a peaceful façade—and cover art that definitely looks like a strange vaporwave take on Michelangelo's Sistine Chapel ceiling.
Sonically, Pool is a complete departure from the gritty Americana of Porches' last full length, the 2013 standout Slow Dance in the Cosmos (which itself was a departure from the beachy lo-fi grooves of 2011's Je T'aime). Here, Maine has forsaken fuzzed-out guitars and warbly keys in favor of myriad synthesizer tones. Where Je T'aime may have been a sonic cousin to Real Estate, and Slow Dance may have found a home alongside the likes of Father John Misty or Palehound, Pool carries the soulful ethereality of How to Dress Well.
The album opens with "Underwater," a meandering and skeletal synth hook that builds into a layered wave by the chorus, culminating in what turns out to be the album's best track. Incidentally, this song also contains the album's only explicit reference to Kline's and Maine's alter-egos, Franklin and Ronnie, who narrated Slow Dance. Another poignant novelty with this album is Maine's voice; where in the past he stuck to a gravelly yet warm tone to contrast with Kline's airy counterpoint, on Pool he chooses to explore the smooth timbre of his own upper register, using it as if it were another instrument, such that the two voices on the album become almost interchangeable at times.
Pool's overarching themes are encapsulated in the lyrics to its second single, "Be Apart," which read like a snippet of new-age poetry. Maine sings, "now my body moves / it is so physical / it's got me so away / the darkness hanging." This tension between the heavy here-and-now and the no less pressing weight of metaphysical inner life is echoed throughout the album in songs like "Car" and "Shaver" in which Maine muses on the meaning of everyday objects and actions, making them seem mystical. Somehow, the heavy use of synthesizers and lush sonic soundscape in Pool actually signify a break from artifice and a turn to spare, straightforward lyrics. But by no means should the listener shouldn't mistake such simplicity for laziness. There are moments of undeniably brilliant wordplay, as when Maine sings a chorus which sounds like "I wanna be a part of it all," rather than "be apart of it all" as the song's title suggests. Maine weaves these ambivalent motifs into the recurring image of the pool, of bodies floating carelessly carried by the water.
As a female listener, I was especially appreciative of Maine's treatment of lust without it sounding abusive. The indie rock market is flooded with cishet guys telling us in no uncertain terms that they want to be in someone's pants. On Pool we get songs like "Shape" and "Mood," where Maine actually asks his counterpart if they're open to the idea of sex and reminds us that "if you want to be on your way, you don't have to stay." It's sultry and respectful, and I dig it.
Not everything has changed about Porches' sound. There are still ubiquitous references to love and cigarettes, still jarring little discordant interludes at the end of tracks to keep listeners on their toes, and of course still Kline's effervescent vocals to keep it cohesive. These common threads to older albums are quite comforting, and don't feel at all trite. How could they, when with each new release, Maine has undergone a new musical transfiguration? It is fascinating to watch such a young songwriter move through varied genres and instrumentations at warp speed, but one also wonders if there is still room to explore the band's earlier sound—to revitalize it rather than remodel it entirely so early in the game. Still, Pool remains true to classic Porches in that it is almost certain to make you cry. If Kline's gorgeous vocals floating right into your heart doesn't do it, then Maine's soul-baring lyrics will.
Similar Albums:


How to Dress Well – "What Is This Heart?"


Gems – Kill the One You Love


M83 – Hurry Up, We're Dreaming