Titus Andronicus announce live album, S+@dium Rock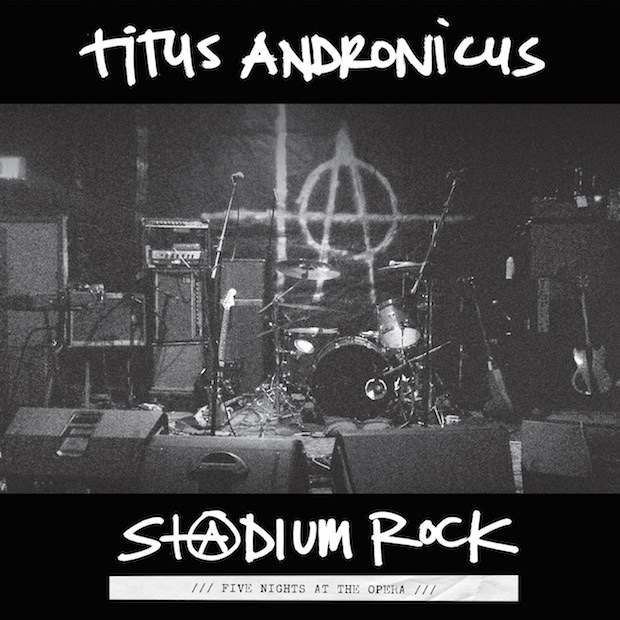 If you've ever seen Titus Andronicus live, then you know that they put on a great show. So it only makes sense that the band turn that energy and showmanship into a live album. On July 29 the band will release S+@dium Rock, via Merge Records, which was recorded at New York's Shea Stadium in July of 2015, during a five-night run on their tour behind last year's The Most Lamentable Tragedy. The album will be available digitally and on limited-edition vinyl, and mostly features tracks from that album. You can watch a video of the band performing "I Lost My Mind" and "Fatal Flaw" from one of the shows captured on the recording. Check out the tracklist for the upcoming Titus Andronicus live album as well.
Titus Andronicus S+@dium Rock tracklist:
1 Dimed Out
2 Lonely Boy
3 I Lost My Mind
4 Fatal Flaw
5 The Fall
6 Into the Void ( Filler )
7 Sun Salutation
8 No Future Part V : In Endless Dreaming
9 69 Stones
10 Stable Boy
11 Stranded ( On Our Own )
Titus Andronicus' The Monitor is on our list of 10 Essential Punk Rock Operas.