Okkervil River announce new album Away, new track "Okkervil River R.I.P."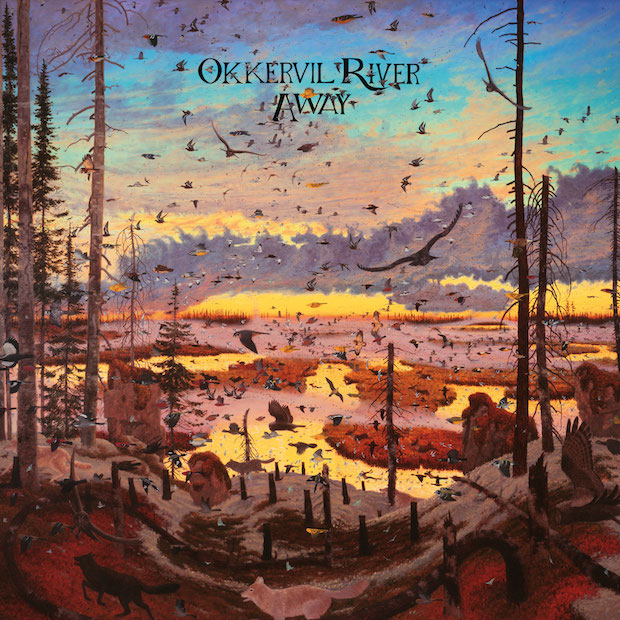 Okkervil River returns this fall with a new album. On September 9 the band will release Away, via ATO, and today they've released a new track from it titled "Okkervil River R.I.P." It's hard not to read a lot into that title, but frontman Will Sheff issued a statment that gives a little more explanation behind it and the new album:
"2013-2015 had been a strange time for me. I lost some connections in a music industry that was visibly falling apart. Some members of the backing band left, moving on to family life or to their own projects. I spent a good deal of time in hospice sitting with my grandfather, who was my idol, while he died. I felt like I didn't know where I belonged. When there was trouble at home, a friend offered me her empty house in the Catskills where I could go and clear my head. New songs were coming fast up there, so I set myself the challenge of trying to write enough to make a whole record. I didn't really think about what the record was going to be or if I'd even release it—the idea was just to write quickly and directly. Eventually, I realized I was kind of writing a death story for a part of my life that had, buried inside of it, a path I could follow that might let me go somewhere new."
Listen to "Okkervil River R.I.P." below. The album also features appearances by Marissa Nadler, yMusic and Shearwater's Jonathan Meiburg, who used to be a member of Okkervil River.
Away follows 2013's The Silver Gymnasium.
Okkervil River Away tracklist:
1 Okkervil River R.I.P.
2 Call Yourself Renee
3 The Industry
4 Comes Indiana Through The Smoke
5 Judey On A Street
6 She Would Look For Me
7 Mary On A Wave
8 "Frontman In Heaven
9 Days Spent Floating (In The Halfbetween)