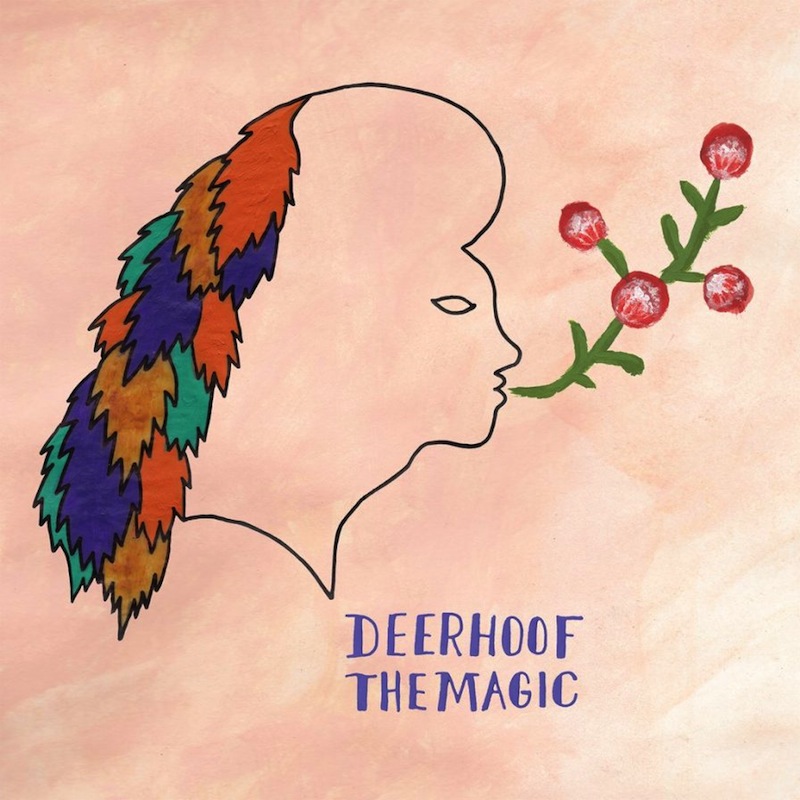 While La Isla Bonita has been described as Deerhoof's entry into garage rock, the connection was questionable at best. That album, while featuring its moments of distorted grind, still bore the brand of Deerhoof's eccentric sense of melody. And with the release of their 13th studio album, the comparison appears to be on even more tremulous ground. John Dieterich's percussive power-chords on The Magic approach Jay Reatard and James Williamson territory, rendering the previous album a mere toe dip into the genre as opposed to a head-first dive. Still, the Deerhoof we all know and love is still here—they are just more willing to crank their British tube amps up a few decibels.
The new clothes fit, but there are a few growing pains involved (two cliches in one sentence!). The newfound gruffness doesn't fit all of the material that the band assembled together under the New Mexico desert sun. Not that they are attempting to color songs with an aggressive shade—quite the opposite actually. Their unwillingness to submit each song to a singular vision is both successful and detrimental. Each track stands on its own as an intriguing-to-listen-to display of genre manipulation and recombination, like watching a group of prototypical mad scientists decant two liquid-chemicals together into a beaker with a limited knowledge of the forthcoming results i.e. an entertaining display, even with the possibility of spectacular failure. "Model Behavior" is one such experiment: we get Blood Sugar Sex Magik fractured, white-boy funk melded with Kraftwerk-esque, minimoog approximation, and Satomi's piercing vocal in falsetto. The track never quite succeeds fully, but the percussion alone is enough to warrant recurrent listening.
Elsewhere, tracks such as "That Ain't No Life To Me" and "Dispossessor" are raw, but in a deliberate, thought-out fashion. Contrived might be too strong of a gradient to describe these songs, but the male vocal (whom I can only assume is Greg Saunier from a lack of information) gives off an over-produced vibe, a certain hope that enough megaphone distortion and post-production would be enough to make his voice nasty enough to hang with garage rock progenitors like The Sonics. It's not enough unfortunately. Each performance come across like a crude facsimile of the real thing, a decade too late maybe, among a sea of White Stripes imitators.
If you are willing to forego any sense of linear progression during The Magic, there is plenty that the eclectic quartet has to offer. The album in its entirety, with the exception of the opener "The Devil and his Anarchic Surrealist Retinue," (a title that, assuming Satan's existence, would likely describe an all-to-real congregation of people) seems to be back-loaded, a bit of an anomaly as far as tracklisting is concerned. But mostly, Deerhoof are at their best just being themselves—obnoxiously dissonant, syncopated yet loose in rhythm, and infectious. They remain one of indie rock's most endearing bands because of their willingness to take risks—a quality of which many revivalist bands, whether their influences stem from the 80s or 90s or onward, ought to take heed.
Similar Albums: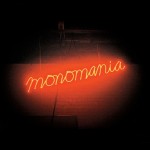 Deerhunter – Monomania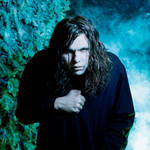 Jay Reatard – Watch Me Fall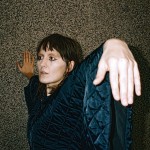 Cate Le Bon – Crab Day