Conor Oberst announces new album, Ruminations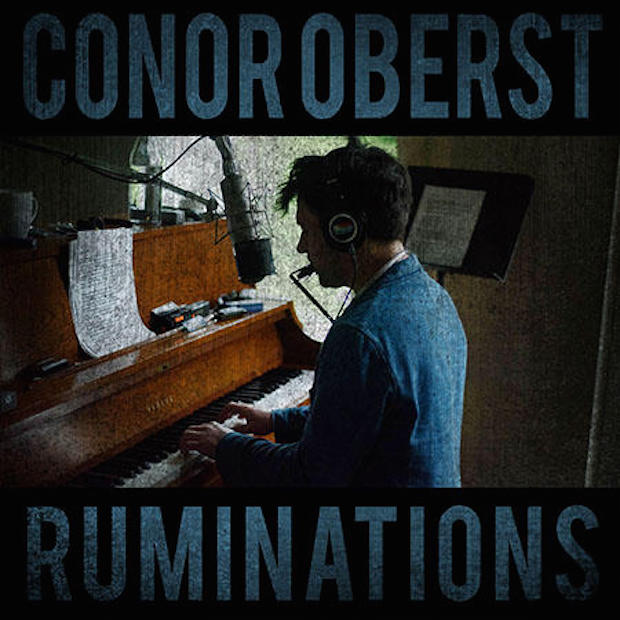 Conor Oberst has announced a new album. On October 14, he'll release Ruminations via Nonesuch. The songs were recorded during a 48-hour period in Omaha, and mostly feature Oberst performing everything himself. That's the artwork above, and you can take a look at the tracklist below. Oberst shared a statement about the making of the album:
"I wasn't expecting to write a record. I honestly wasn't expecting to do much of anything. Winter in Omaha can have a paralyzing effect on a person but in this case it worked in my favor. I was just staying up late every night playing piano and watching the snow pile up outside the window. Next thing I knew I had burned through all the firewood in the garage and had more than enough songs for a record. I recorded them quick to get them down but then it just felt right to leave them alone."
Oberst's most recent album is Desaparecidos' Payola from 2015.
Conor Oberst Ruminations tracklist: 
1 Tachycardia
2 Barbary Coast (later)
3 Gossamer Thin
4 Counting Sheep
5 Mamah Borthwick (A Sketch)
6 The Rain Follows the Plow
7 A Little Uncanny
8 Next of Kin
9 You All Loved Him Once
10 Till St. Dymphna Kicks Us Out