Happy Diving : Electric Soul Unity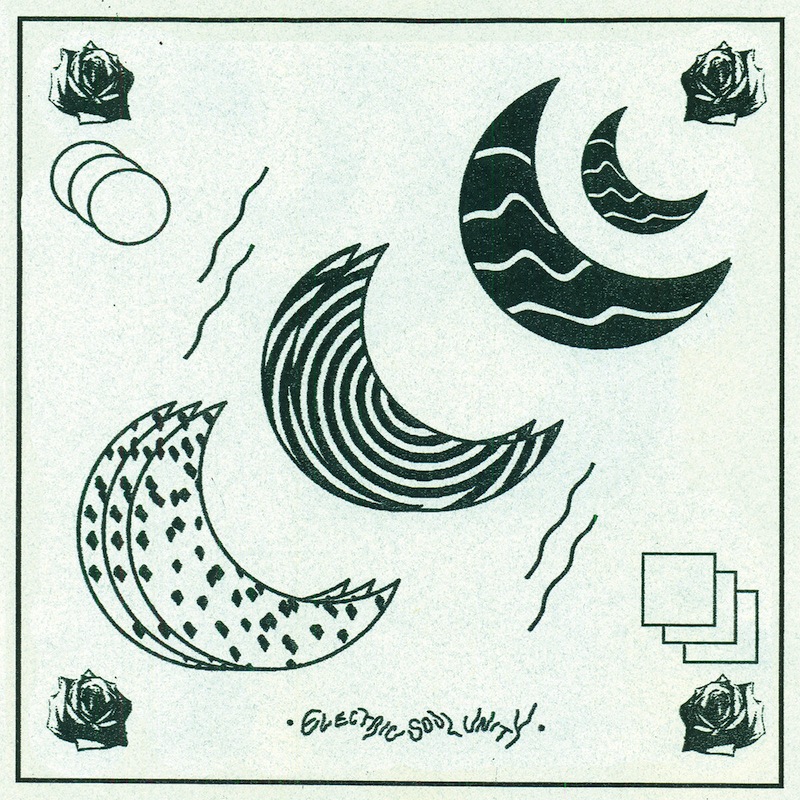 On their sophomore album, Happy Diving find themselves expanding on their already colossal sound, feasting on the effervescence of sludge-punk melodies bursting with blaring guitar hooks. Their musical techniques borrow from the splintering solos of J. Mascis, celebratory rock of Beach Slang and swampy din of Nothing. While their sound hasn't necessarily flourished over the course of a handful of minor releases and 2014's debut full-length, Electric Soul Unity shows through intermittent bursts of first-rate punk that Happy Diving have undoubtedly grown.
To be perfectly honest, the second half of Electric Soul Unity, their first for Topshelf, comparatively trumps the first. It's initially underwhelming, but worth revisiting after appreciating the album's later moments. So, for this review, I'll save the best for last. Some songs on the first half of Happy Diving's sophomore release sound like diluted ideas that were previously established on the band's Big World debut. Within its first five tracks, Electric Soul Unity doesn't exactly kick off with a solidified, notable earworm. Vast amounts of feedback and noise usually bookend these initial tracks, and at times provide awkward transitions between tracks. Happy Diving are loud. They want to be heard. But sometimes it's as if they're being loud strictly for the sake of being loud.
Strangely enough, the second half of the album possesses the ability to warm listeners up to Happy Diving's fuzz and scuzz execution. Album splitters "Fantasy" and "Shed Light" ignite a string of choice cuts from Electric Soul Unity, establishing the latter half as a postponed trail of hits, bolstering the quality as a whole. When Electric Soul Unity resonates most, Happy Diving truly make their mark. The triumphant "The Call, It Thunders" adopts the song structure of post-Barlow era Dinosaur Jr. meshed with the anthemic disposition of Japandroids, resulting in a concurrently catchy and gripping tune. By applying riff variants amid a verse reintroduced, Happy Diving are able to fashion quick-witted complexities into a brief two minutes, keeping an idea both fresh and concise. The plodding highlight "Pain Country" follows, demonstrating the band's underused versatility, as the track steers clear of launching into Happy Diving's signature wave of feedback-laden fuzz. Early Modest Mouse material quickly comes to mind within the song's first 30 seconds, specifically the scaling strings and bass of "Custom Concern." In fact, one can almost anticipate Isaac Brock's yelps and howls about his all-too-frequent car troubles, but Happy Diving possess the ability to make the song their own before coming to a screeching conclusion doused in distortion.
"Pain Country" is not the only clear-cut number shrouded in a specific influence. The tail end of "Lost My Way" recalls the riffs of Yuck's "Get Away" and the dazzling optimism of Fang Island. Opener "Bigger World" will have Wire fans awaiting the vocal cue of "Reuters," while the somber acoustic number "Unknown Feeling" brings the conclusion of Cymbals Eat Guitars' "Like Blood Does" to mind. But what makes these comparisons incredible is frontman Matt Berry's remarks on his highly malleable taste in music. In fact, he only really started really listening to guitar and rock music three years ago. If this is the case, Happy Diving are like outsourced voices of noise punk, welcomed into a home with unexpected reception. But whether they like it or not, they already have a foot in the door.
Similar Albums: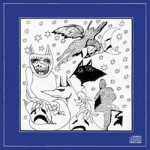 Milk Music – Cruise Your Illusion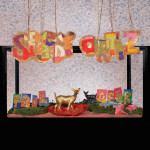 Speedy Ortiz – Foil Deer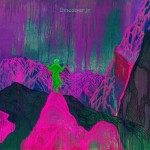 Dinosaur Jr. – Give a Glimpse of What Yer Not