Wovenhand : Star Treatment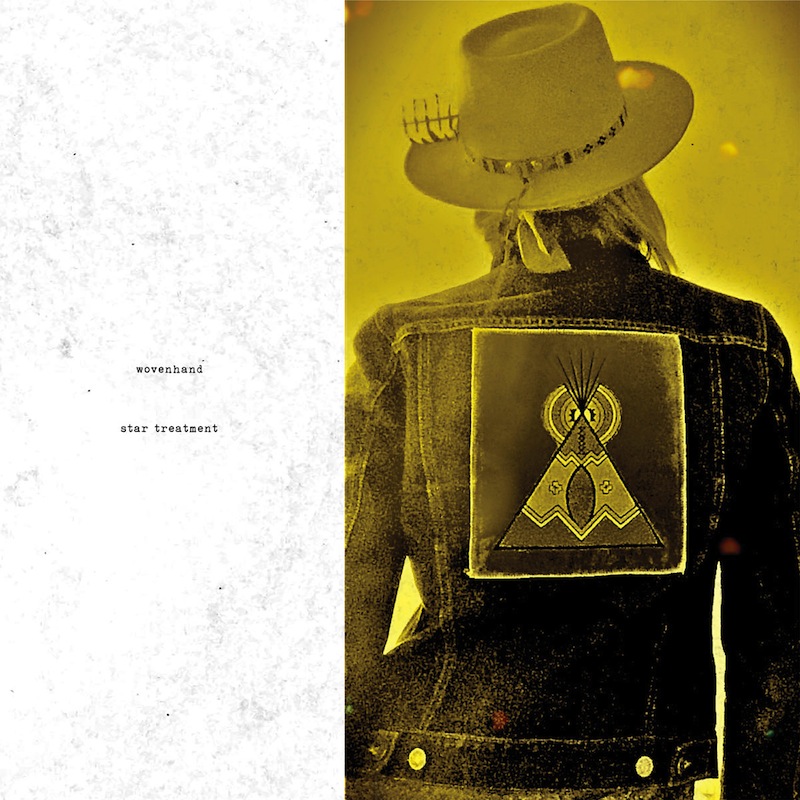 For the small but devoted group of listeners of the music of David Eugene Edwards, expectations are always high. They should be, considering his legacy that ranges from his gothic country records released with 16 Horsepower to the heavier barrage of Wovenhand's last album Refractory Obdurate. That so much of Edwards' music is based in a pronounced spirituality is both an essential part of understanding his identity as a musician, and yet, he has a way of attracting listeners who don't necessarily share his religious outlook. (Like me, If you're familiar with some of my other writing.) It's a testament to Edwards' skill as a songwriter that his overt Christian themes manage to appeal to listeners of different stripes. Hearing these Christian overtones, I imagine Edwards like an apocalyptic prophet on acid who comes down from the mountain in a cloud of bong smoke.
High expectations aren't likely to be dashed for Star Treatment, as opener "Come Brave" more or less finds Wovenhand picking up where Refractory Obdurate left off, with a dense gallop. Soon enough, the going gets weird with "Swaying Reed," a more abstract piece that could serve as the soundtrack to an acid trip inspired by the Holy Ghost. The religious imagery in the lyrics is still present on this album though filtered through a more surreal blend of metaphor.
Against a ghostly western feel, Edwards' resonant baritone is commanding, as it is emotive. What different this time around is more trippy space-like sounds zoom out of the corners of the songs. "Crystal Palace" showers a rock stomp with the intervals of the melody hearkening back to tribal music of the American Indians. This album is certainly more atmospheric, though it's reined in to serve the songs. As evident on the exotic chord progression of "Crook and Flail," keyboards play a much larger role on this album and open the door to fans of progressive rock and psychedelia. The album undergoes a dynamic shift on "The Quiver," meanwhile, the vocal melody given more breathing room on this song, which has a relaxed, drifting Pink Floyd feel.
A surreal spellbinding throb pulses during "All Your Waves," invoking a similar hypnotic feeling as the trancelike jams on "Swaying Reed." The difference here is that the vocals are more focused, and it sounds like this is a song rather than Edwards just being poised at the threshold of another dimension. There is a lighter mood to "Golden Blossom," a more accessible ballad that touches on neo-folk, with emotion soaring higher than the likes of Death in June. It's a testament to Edwards' ever-expanding skills as a songwriter, as this is just good music without the bounds of genres to confine it.
The songs on the first half of the album are good enough, but the second half of the album finds Edwards at the peak of his prowess. There is a Neil Young or maybe even Johnny Cash like saunter to the tempo of "Go Ye Light," but Edwards being such a powerful singer gives this song visceral authority. There is much beauty to be found in the layers of "Five By Five," wherein he backs off from the mic to get a little more introspective. Contrasting sounds color the song with guitar that would not be out of place on a Peter Murphy album, though there are lighter keyboard melodies trickling over it. The drums foreshadow a shift in intensity, and the build in sonic intensity is well played. This album only flirts with the darkness, but it's still satisfying. It's not as heavy as its predecessor, but Star Treatment is as powerful in other regards as Edwards' other work. I can hear it already growing on me with each new listen, adding another new dimension to Edwards's stellar body of work.
Similar Albums: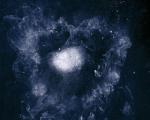 Swans – My Father Will Guide Me Up a Rope to the Sky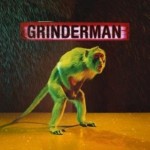 Grinderman – Grinderman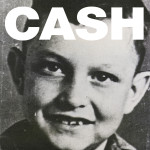 Johnny Cash – American VI: Ain't No Grave