Yo La Tengo announce covers compilation, Murder in the Second Degree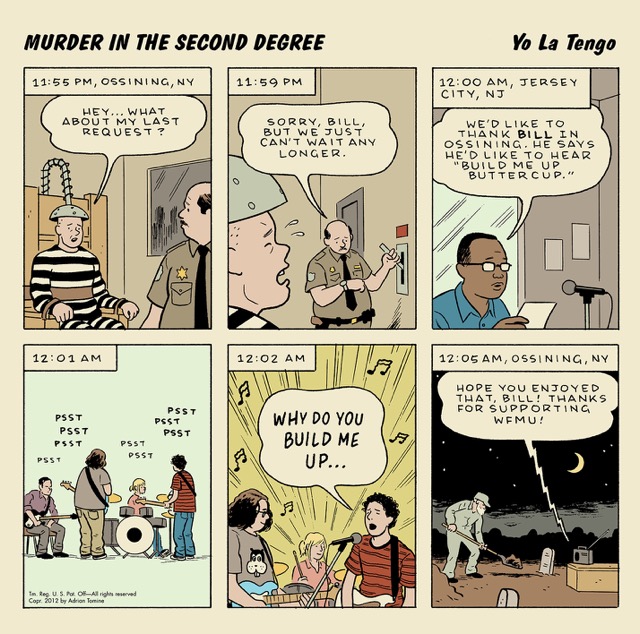 Yo La Tengo has announced yet another new covers album. The New Jersey indie heroes, who have released various covers compilations under their own name and as Condo Fucks, have announced Murder in the Second Degree, which is now available for pre-order. A follow-up to 2006's Yo La Tengo is Murdering the Classics, the new compilation follows that one's template of including covers performed on their WFMU all-request fundraising performances, and the group would attempt to play them by memory. It doesn't always work out so great, but that's part of the (often hilarious) charm. Last time the set included songs by Sonic Youth, The Beach Boys and "Meet the Mets." The tracklist hasn't been announced for this one, but it's bound to be full of winners. Take a look at the cover, illustrated by Adrian Tomine, above.
Yo La Tengo's most recent album, Stuff Like That There, is also mostly a covers album.