Grails announce new album, Chalice Hymnal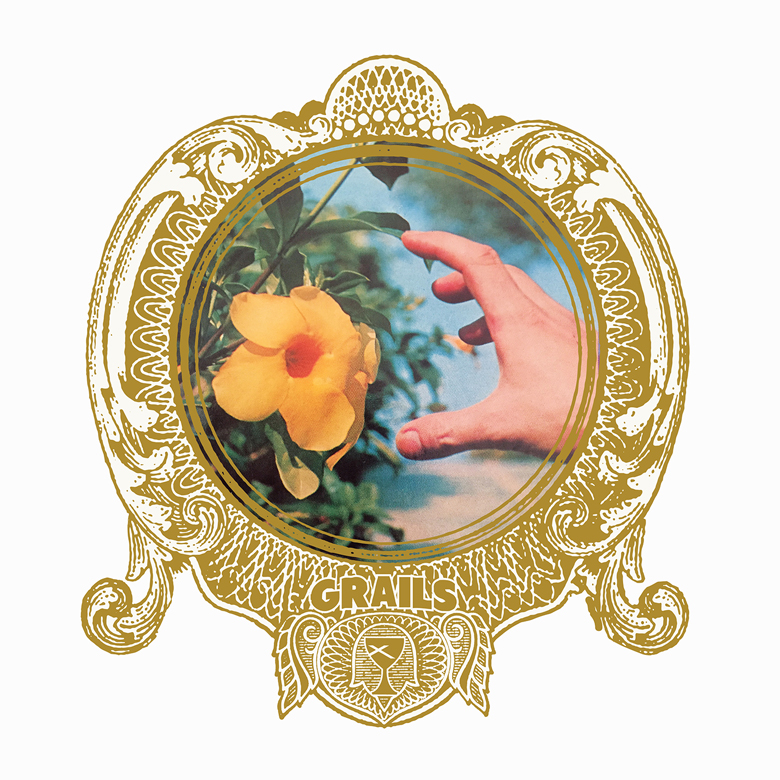 Psychedelic instrumental post-rock group Grails have just announced their first new album in six years. On Feb. 17, 2017, the band will release Chalice Hymnal, via Temporary Residence. A press release states that the album has been five years in the making, and features elements of European psych-rock and experimental hip-hop, as well as nods to the members' other bands, OM and Lilacs & Champagne. The group has shared the title track from the album, which you can stream below. That's the album's artwork above.
The album is being released in limited edition color vinyl format, which also includes a color 7-inch bonus single and Grails guitar pick set.
Chalice Hymnal follows 2011's Deep Politics.
Grails Chalice Hymnal tracklist:
1. Chalice Hymnal
2. Pelham
3. Empty Chamber
4. New Prague
5. Deeper Politics
6. Tough Guy
7. Rebecca
8. Deep Snow II
9. The Moth & The Flame
10. Thorns II
11. After the Funeral