Cherry Glazerr : Apocalipstick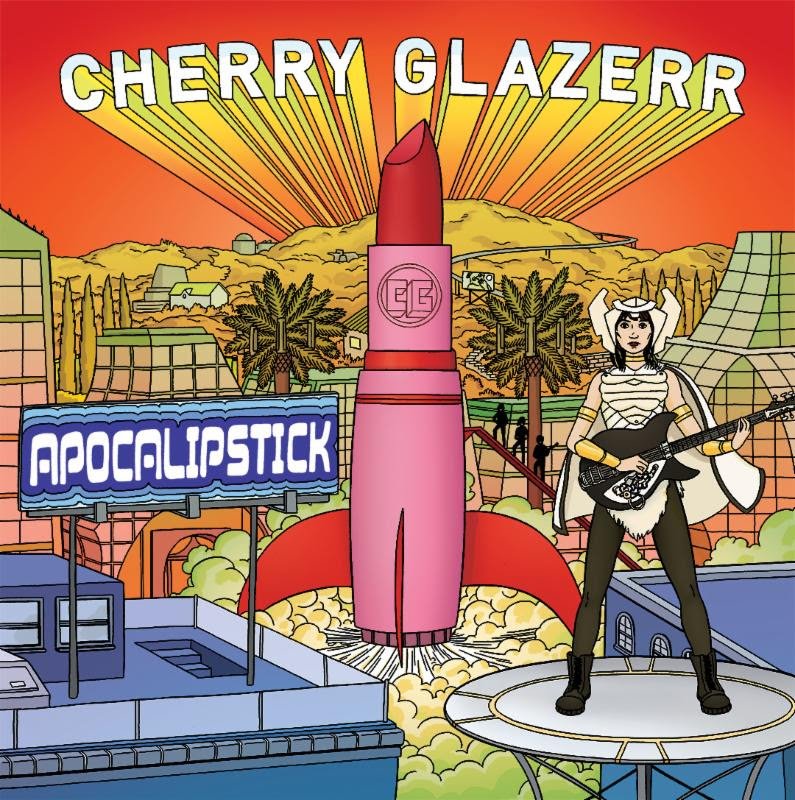 For Cherry Glazerr frontwoman Clementine Creevy, being a few steps ahead of the pack has always been the norm. It's something she's been conscious of for a long time. Creevy takes pride in her self-sufficiency—thrives in it, actually. She wrote Haxel Princess at 14, began touring at 16, and moved out at 18. She's already kickstarted an acting stint on Amazon's Transparent, in addition to being personally recruited by Yves Saint Laurent creative director Hedi Slimane to model in and soundtrack shows for the luxury fashion house. Creevy is what you'd describe as an ultimate creative-professional. Despite her assorted artistic occupations, she remains focused on her musical pursuits with Cherry Glazerr. Apocalipstick, the band's second full-length release, is an expansive sonic shift, marking the trio's departure from Cali-punk favorite Burger Records and a fresh new lineup. It's louder and more involved, sounding a lot less like the rough, self-produced Haxel Princess. This time around, Cherry Glazerr serves listeners with radio-ready scuzz pop, spiked with a hefty helping of hook heavy toe-tappers.
"I was a lone wolf," Creevy abruptly interjects in the opening lines of Apocalipstick's pummeling lead single "Told You I'd Be With The Guys." This line is not just a representation of Creevy's personal M.O., but a role call for feminism, advocating for unity among all women in the fight for equality. The track itself is excellent, patiently sailing among meandering guitar lines before nosediving into an outro of double-timed percussion and assaulting six strings. "Guys" is the perfect introduction to Cherry Glazerr's doomsday, showcasing Creevy's gift for imprinting her hooks into the ears of her listeners. Her ability hasn't gone unnoticed. She's worked with Odd Future maestro Tyler the Creator, collaborated with Burger Records associate Seth Bogart, and has provided modest accessibility between Death Grips' latest grindcore aesthetics.
That being said, Apocalipstick is packed with hooks. Borrowing techniques from acts like The Coathangers and Ex Hex, Cherry Glazerr craft memorable tunes coated in an inescapable film of fuzz and muck, much akin to their creators' self description on "Trash People." Tracks such as "Mood Dust" and "Only Kid on the Block" focus on spellbinding guitar riffs furled between Creevy's unfettered wails, while the hypnogogia of "Lucid Dreams" displaces Cherry Glazerr's straightforward aptitude for a more detached approach. Creevy connects hazy vocals and wistful lyrics before plunging into "Sip O' Poison," Apocalipstick's most intense and fiery piece. Title track "Apocalipstick" is a slogging instrumental number, traveling at the self-paralyzing speed of a missile during launch. The song appropriately ends the album on a severe note, acting as a companion track to "Nuclear Bomb" in its directness and ambition.
Across 11 tracks, Cherry Glazerr's reestablished sense of commerciality and an undeniable knack for instant pop appeal allows them to streamline an idea through a refined and redefined channel. While I personally find the second half of Apocalipstick superior to its first, the album is nevertheless consistent as a whole. Creevy and co. have taken a homespun bedroom punk project of teen sophistication and turned it into a full-fledged product of self-discipline and feminist-empowering rock.
Similar Albums: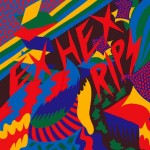 Ex Hex – Rips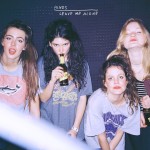 Hinds – Leave Me Alone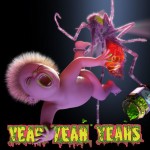 Yeah Yeah Yeahs – Mosquito