Hideout : So Many Hoops/So Little Time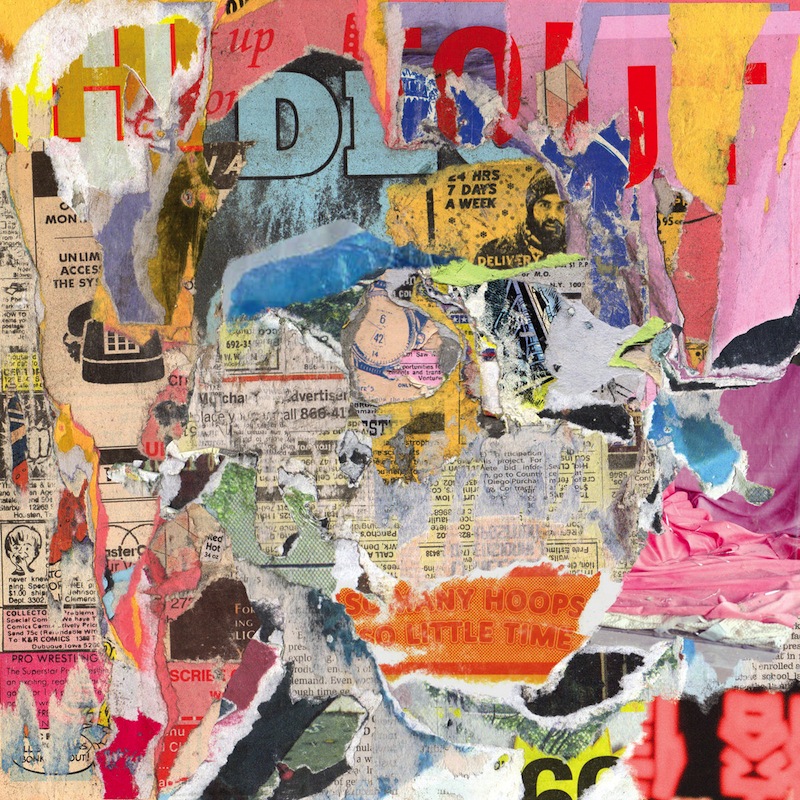 Hideout began as a one-man recording project a few years ago while guitarist Gabriel Rodriguez was on tour with Cults. Recorded in hotel rooms and friends' homes alike, their debut LP Rookie was birthed within meager circumstances, completely on the fly, and untethered from a label contract. With the remote help of drummer Cory Stier, the band crafted an album of multifarious pop concepts and keen storytelling, complete with direct stylistic nods to Peter Bjorn and John and early Bowie material. Like Hideout's debut, So Many Hoops/So Little Time is a well-informed melting pot of influence. Rodriguez never adheres to a specific approach with each track, constructing an eclectic collection that digresses far from Cults' doo-wop-pop appeal.
A lot has happened in the past two years. Rodriguez's brother passed since Rookie's release, something that would emotionally drive So Many Hoops/So Little Time's lyrical front. This time around, Hideout churn out a denser, more intricate set of songs in comparison to their debut, entangling a questioning perspective with narration and passion. We get the clearest glimpse through Rodriguez's foggy state of mind on penultimate "Some Things Missing." In a semi-stream of consciousness ramble, Rodriguez's detached introspection has him "lost just a few blocks from my place/having conversations in a daze/I didn't recognize an old friend from the lines on her face."
One of the most notable characteristics of So Many Hoops/So Little Time is its inescapable knack for conducting a broad amount of influences through highly specific examples. Consider tracks "See You Around" and "Always on the Run"; each follows The War on Drugs' M.O., with the latter particularly employing an aura of '80s-tinged power-pop. "I thought I heard you say/it's from here to the grave," Rodriguez sings, tossing in a bubbly, 'Granducielian' quip on "grave." The frontman's vocals are rock solid, a natural gift he's used to evoke predecessors such as Sonny Smith (Sonny & The Sunsets) and Ed Droste (Grizzly Bear).
Standout acoustic "Rose Water" unmistakably follows a formula akin to Grizzly Bear's fingerpicked "Little Brother," a less twangy "Never Going Back Again," and Arcade Fire's nostalgia on "Neighborhood #4." Despite the track's abundance of comparisons, "Rose Water" succeeds in transcending its influences without blatant imitation. The song aptly applies polished backing harmonies akin to Feist's Broken Social Scene days, adding a sense of careful sentimentality that frequently appears across So Many Hoops/So Little Time's tracklisting.
Hideout's sophomore release is a promising one—the product of a musically knowledgeable pop enthusiast. Although Gabriel Rodriguez's work is intelligently referential, it seems to exist under a certain guise. So Many Hoops/So Little Time can at times become its own worst enemy, as it brings exemplars too often to mind. Somewhere beneath Hideout's veil of influence lies a natural authenticity. The band's sought-after sound briefly surfaces on top-notch openers "I Got Your Message" and "Doctor," making for a comparatively top-heavy release. Despite its drawbacks, So Many Hoops/So Little Time is unmistakably natural, produced on pure instinct and without reserve.
Similar Albums:

The War on Drugs – Lost in the Dream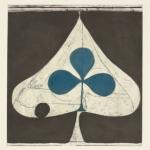 Grizzly Bear – Shields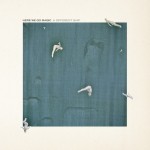 Here We Go Magic – A Different Ship