Surf-punk, pop-punk, slacker rock—whatever you want to call it—is typically successful when it's scattered, messy and sporadic in lo-fi fashion. NE-HI's sophomore album Offers eschews this presentation choice, deciding instead to focus on a more slick and clean sound. The Chicago band have been labeled as up-and-comers since the release of their debut self-titled LP in 2014, and with Offers, NE-HI make good on the promise of their early recordings.
Album opener "Palm of Hand" serves as the initial blast of sound that streams forth from the tightly wound, sub-40-minute output. After only 50 seconds, the band drops its focus on lyrics, setting a blistering tone with a full minute's worth of laid-back yet meticulously edged guitar riffs. This process continues throughout the track as brief lyrical interjections are bathed in swaths of similar instrumentation. The single, "Sisters", follows initiated by brash drumbeats and seemingly subversive style compared to its lead-in. The dual, alternating vocals of Mikey Wells and Jason Balla lace NE-HI's songs with a relatable aesthetic that's somewhat uncommon in pop-punk, and at times the band shines like more harmony driven pop outfits.
There's a constant shift between the familiar base, DIY elements of pop-punk and the melodic, carefully crafted elements of more conceptualized thematic pop music. An example of this pendulum is visible almost from the start as tracks immediately indicate their goal and are then followed up by tracks that make a complete 180. There's the more upbeat introspection and interpersonal awareness of "Don't Wanna Know You" that shifts into the increased somberness of the eponymous "Offers." This minor juxtaposition pervades throughout the album, clearly indicating a strategy that's successfully and expertly executed.
The album closes with the band at their dreamiest with "Buried on the Moon" and "Stay Young." The former reaches out while the latter delves deeper into the self. This is a consistent trend, with tracks that aren't content to focus simply on one's own surroundings but desire to understand what makes the self and those around us tick. On "Stay Young" the opening salvo goes "Girl, don't wanna say, I wanna stay young," immediately providing a call and response to Japandroids' "Younger Us," a track that boasts an equally palpable look at how our past selves dictate our current thoughts and feelings.
NE-HI bestows a summery tint to a winter release, conjuring up dreams of beaches, parties, and the carefree attitude that plagues the warmer seasons. It's a capable album for right now, but may prove to threaten substantiality by the time the leaves turn orange and we're once again left craving the sun. Most of the songs on Offers sit around the three-minute mark and with such easily swallowable serving sizes, the full meal could leave a craving for more sizable chunks of content from NE-HI. Not only does the band break even on their hoped for success, but they should very well leave listeners willing to go double or nothing for the next effort.
Similar Albums: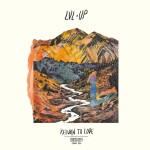 LVL UP – Return to Love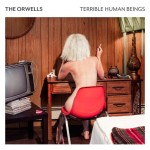 The Orwells – Terrible Human Beings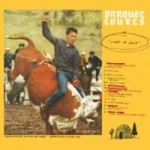 Parquet Courts – Light Up Gold