Diet Cig : Swear I'm Good At This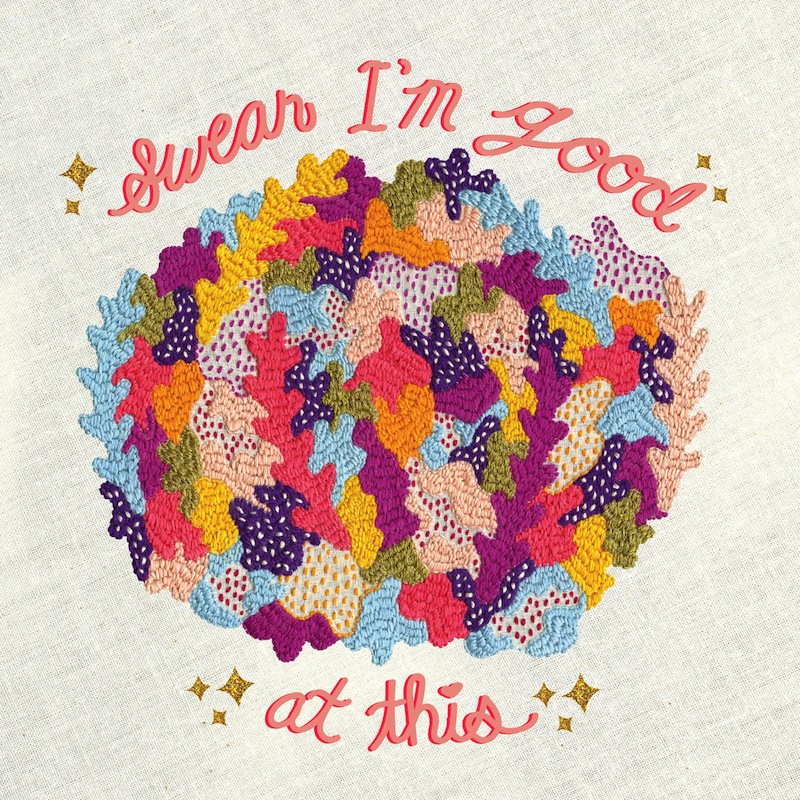 Diet Cig undoubtedly are someone's favorite band, but they might not be mine. That's not a strike against the duo of Alex Luciano (guitar/vocals) and Noah Bowman (drums), whose splendid debut LP with the self-deprecating title, Swear I'm Good At This, was released last week. I've spent a week devouring the album, a quick lunch of 12 angsty guitar-pop songs clocking in at just shy of a half-hour. It's all good stuff and a first-place result for the the band, who got their start in the college town of New Paltz, NewYork, and have one EP to their credit, 2015's Over Easy, which featured the brilliant, mixtape-ready "Harvard," ("Fuck your Ivy League sweater!").
For the most part, Diet Cig maintain a head-bouncing, guitar bash and drum thwack and Luciano's voice and intonations fondly recall the college radio halcyon days of Juliana Hatfield and Kirsten Hersh. There's nothing so strikingly innovative about the sound, which brings to mind early records by the Bay Area cult band The Aislers Set, but it is easy on the twee and never exhausts itself. Much like Courtney Barnett's music, Diet Cig bring a new vigor to a decades-old guitar template.
As crackling as Swear I'm Good At This is, it's Luciano's lyrics that elevate the proceedings. It is not a stretch to say that as long as she's writing songs it would inadvisable to look past her. The album opener "Sixteen" begins with a verse that should send Stuart Murdoch off to find his red pen: "When I was sixteen I dated a boy with my own name/It was weird in the back of his truck/Moaning my name while trying to fuck/And I didn't think you had to go to town/And tell everybody's mom that I'm / Sleeping around."
The minute-long acoustic diversion, "Apricots," paints a simple romantic picture with lines that could be taken from a passed note in school, "I want to kiss you in the middle of a party/I want to cause a scene/ I want everyone to know you are with me." Luciano also stares down patriarchal attitudes such as in the squarely planted "Tummy Ache": "I've been yelling my whole life/And finally it's time/To make my words count/In a way I haven't quite figured out/I don't need a man to hold my hand/And that's just something you'll never understand."
Still, as excellent as Diet Cig's songs on Swear I'm Good At This are, I feel disconnected from the material. I'm 40 and this album is further evidence I'm starting to hear music and use it as window into younger people's concerns, both their joys and troubles. And both are soulfully presented here. But that's not the same as feeling as though something is meant for you. One is left playing a mind game, wondering if a younger you would like this music and it's admittedly pleasant to flip that hypothetical around your head. But what is most encouraging about Diet Cig's music is that its mix of smarts and vulnerability means this is going to land perfectly in somebody's life and make an LP-sized impression on their heart.
But maybe it doesn't mean the same thing to me. I'm alright with that, honestly. So, now for another spin of Swear I'm Good At This, and I'm around if you need advice or any help with anything, but I have a feeling you're going to be just fine.
Similar Albums: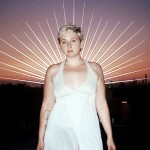 Allison Crutchfield – Tourist in This Town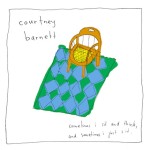 Courtney Barnett – Sometimes I Sit and Think and Sometimes I Just Sit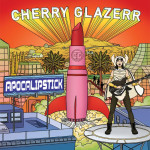 Cherry Glazerr – Apocalipstick