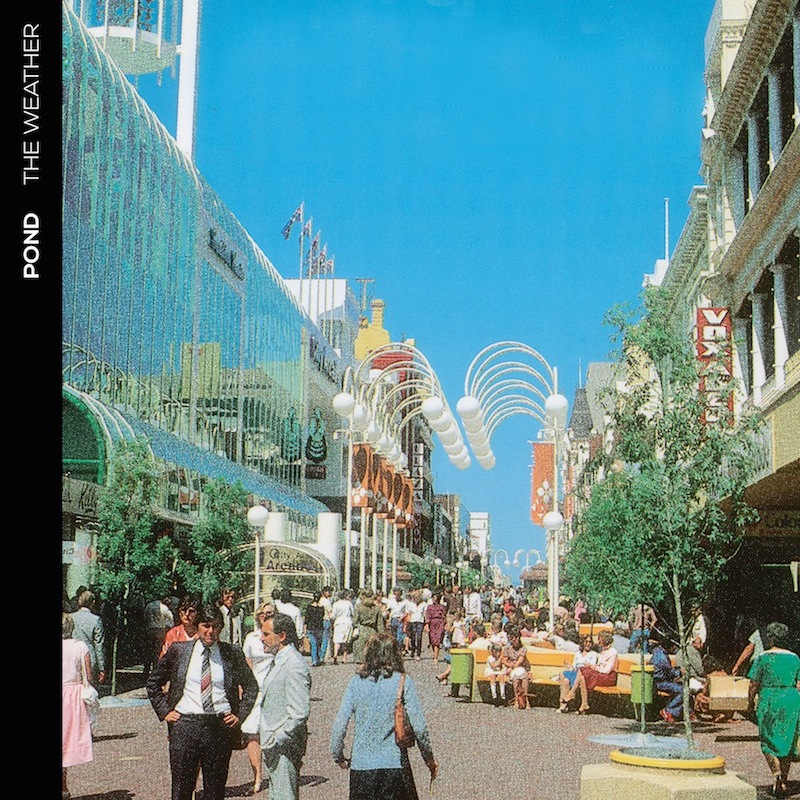 On "30,000 Megatons," Australia's Pond kick off their seventh album in eight years with an appropriately thematic bombshell blast. Peaceful synths initially back Nick Allbrook's equally soothing apocalyptic laments. Just as its title suggests, though, this off-kilter peace eventually explodes into something more scattered and ominous leaning heavily on crescendoing horns and robotic vocals. Lyrically, the track remains deathly pessimistic throughout with Allbrook warning, "There's 30,000 megatons pointed at her and him and her and everyone we serve" or imitations of world leaders with "We need 30,000 megatons/push the button now." Capitalizing off the Chicken Little-like nationalistic fear that's now pervading through most westernized countries, Pond leads with their best foot forward ending the track with the more optimistic conclusion of nuclear war. Birds singing in serene peace without the obtrusiveness of humans and the conflict they breed.
It's a heavy hand for the band to open with, but it lands more effectively than any track that follows. "A B" finds Pond opening with full-volume noise rock only to get tired a minute in and start the thematic trend of flipping channels, finally falling on something more soulful. This dichotomy continues throughout The Weather, as the band's more psychedelic leanings are followed or intercut by tracks that gravitate to a more soul-driven spectrum point. Spawned from Tame Impala's touring band, Pond thrives in the same ethereal breeding ground, seeking to imperfectly meld psychedelic rock with other, less experimental genres. Both parts of the centerpiece "Edge of the World," together accounting for over 11 minutes of sprawling genre-crossing, find footholds in '70s-era synth rock—think Styx at their Kilroy apex—but jump to piano ballads and Bowie-esque space exploration. All the while maintaining the juxtaposition of real world danger or moralistic taboos, with television programming and police sirens interrupting the tracks. It's a strong reminder of just how distracted we'll allow ourselves to be when life starts becoming a bit too much.
What stays consistent in The Weather is the fullness of instrumentation at Pond's disposal and their explainable similarity to Tame Impala as Kevin Parker is both a past member the producer of the album. This consistency slips slightly in the first single, "Sweep Me Off My Feet" which finds the band playing up their roots with Allbrook appropriating the more familiar modern psychedelic style of singing. The end result is enjoyable but feels somewhat mismatched with the more introspective and world-weary trials of the preceding tracks. It's an effort that feels more aligned with an introduction than the heart of the album, agreeable as a single, but ultimately betraying the message.
Pond proves to have adept hands both in their capable songwriting and finding ways to punctuate thoughts with accompanying sounds. Album closer "Zen Automation" sees Allbrook stretching his voice in ways that are strange yet uniform comparable to what's come before. For eight years worth of near-constant releases, The Weather proves that Pond may never be overburdened by the pace they've set for themselves. While its message is pointed and dense, not lending itself to multiple listens easily, it's a testament to the band's overflowing creativity.
Similar Albums: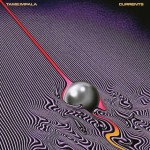 Tame Impala – Currents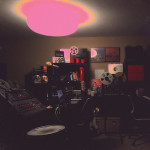 Unknown Mortal Orchestra – Multi-Love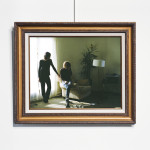 Foxygen – …And Star Power