Nick Cave and the Bad Seeds : Lovely Creatures—The Best Of 1984-2014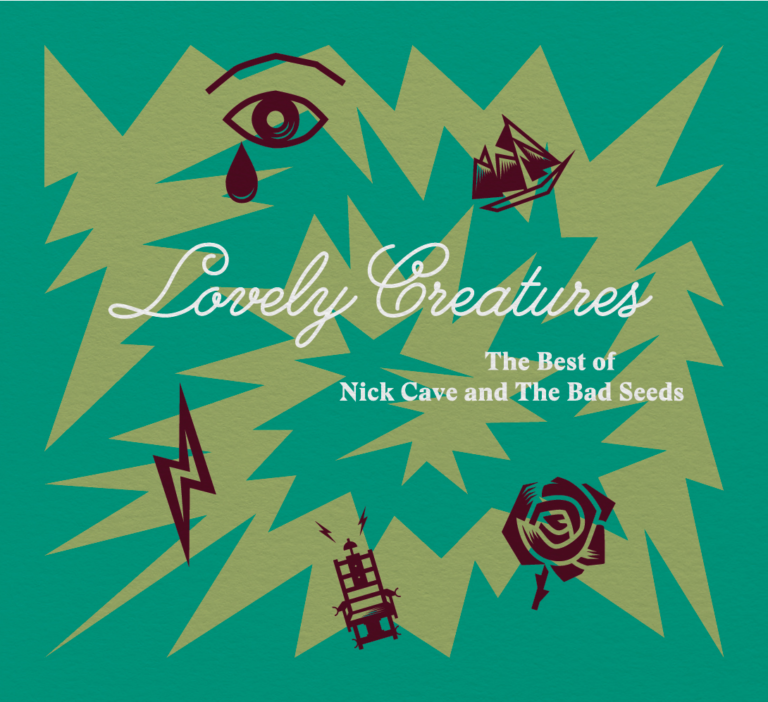 Some bands and artists naturally lend themselves to greatest-hits compilations. Most of them are classic rock and R&B artists who did much of their best work when "the album" didn't exist as an all-defeating force the way it has for the past 30 or 40 years. (And still does today; few cared fuck-all about the lack of singles from Blond and The Life of Pablo and LEMONADE but instead embraced those works as complex wholes.) Other acts, you would think, do not—and Nick Cave and the Bad Seeds would be a logical counter-example here.
Yet here we are with Lovely Creatures: The Best of 1984-2014. And this isn't even the first Cave greatest-hits comp. The band's longtime label Mute Records put out a best-of in fucking 1998, when the band only had three songs that could reasonably be called "hits": "Red Right Hand," "Where the Wild Roses Grow" and "The Mercy Seat" (the latter being quite arguable, as would be "Tupelo" or "Stagger Lee"). Cave and his varying cast of cohorts have made a great deal of excellent music since their 1984 debut From Her to Eternity, but most of the songs require the context of the albums to which they belong. Or so one would think, but, again, here we are with another compilation.
In fairness, the most widely distributed, three-CD version of Lovely Creatures (title derived from a Murder Ballads tune that might've made sense on this comp but is absent from it) does give a reasonable impression of the vast scope and stylistic evolutions of the world's pre-eminent goth and his invariably outstanding band. This edition begins with the mordant post-punk of "From Her to Eternity" and concludes on the morose balladry of "Push the Sky Away" (itself a prelude to the pitch-black sadness of Skeleton Tree, no tracks from which are on this release), and in between you have a singular mixture of oft-brilliant songs, some of which rage white-hot and others that fade into heartbroken misery bereft of hope. (I am immeasurably glad to not review the two-disc version of Lovely Creatures, which is both inexplicably non-chronological and absurdly, stupidly reductive.)
What's most intriguing here is perhaps not what's included but what's left behind. The band's cover of "Wanted Man" is almost as incendiary as the lead single from the album containing it, The Firstborn is Dead, but "Tupelo" is all you get from that record. By contrast, 2004 double album Abattoir Blues/The Lyre of Orpheus is represented by six songs, and Push the Sky Away, the good-but-not-great 2013 record that precedes the austere, tragic beauty of Skeleton Tree has four songs on this compilation. Essential Seeds albums such as Murder Ballads and The Good Son only have two songs apiece. Where's "Lucy?" Or "The Curse of Milhaven?" Or "Henry Lee?" Even Henry's Dream, which is a frequent target of Cave's ire due to his differences with that record's producer (David Briggs, a frequent man behind the boards for Neil Young), deserves to have "Jack the Ripper," one of the band's live staples for much of its existence, placed on this compilation alongside "Papa Won't Leave You Henry" and "Straight to You."
Enough negative; I suppose I ought to make like Johnny Mercer and talk about this compilation's good things. It does give a reasonable sense of how Cave and his band evolved, and include songs indicating that while much of the sturm und drang has vanished, the ensemble retained its essential dark but not necessarily hopeless worldview throughout its existence. Albums that are not cited often enough as essential to understanding this band, such as Your Funeral, My Trial, are here represented by multiple tracks, and obscure B-sides find their way onto the tracklist as well. You'd think Cave would be more hopeful than anyone to forget about "Scum," his vulgar rage-manifesto against two journalists who slammed him in the press, but here it is, and essential non-album tracks like "Come Into My Sleep" are also featured.
Perhaps I should be even happier with this compilation, because it emphasizes my four favorite Seeds albums—Trial (three songs), Let Love In (four), The Boatman's Call (four) and Dig, Lazarus, Dig! (five). And to be clear, those albums do give a fair portrayal of this band's sonic palette—you could probably do fine just listening to those. But you'd miss so much, including plenty of songs from albums I personally don't like in their totality but have multiple great singles, such as Nocturama and No More Shall We Part. And as for the band's essential oddities, like the ambitious cover album Kicking Against the Pricks, you get almost nothing on this collection.
If you want a better career retrospective for this band than the 1998 best-of, you'll certainly get it with Lovely Creatures. Essentials such as "The Mercy Seat," "Red Right Hand," "Tupelo," "Into My Arms," "Dig, Lazarus, Dig!," "The Ship Song," "God is in the House" and "Loverman" are here. Those who are merely curious about Cave and the Seeds and want a place to start will do all right here, but the true worth of this sui generis post-punk/goth band must be found in its full albums, and there are plenty to choose from.
Similar Albums: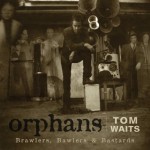 Tom Waits – Orphans: Brawlers, Bawlers and Bastards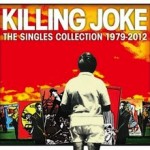 Killing Joke – The Singles Collection: 1979-2012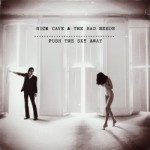 Nick Cave and the Bad Seeds – Push the Sky Away