Semisonic's Dan Wilson announces solo LP of songs he's written for other people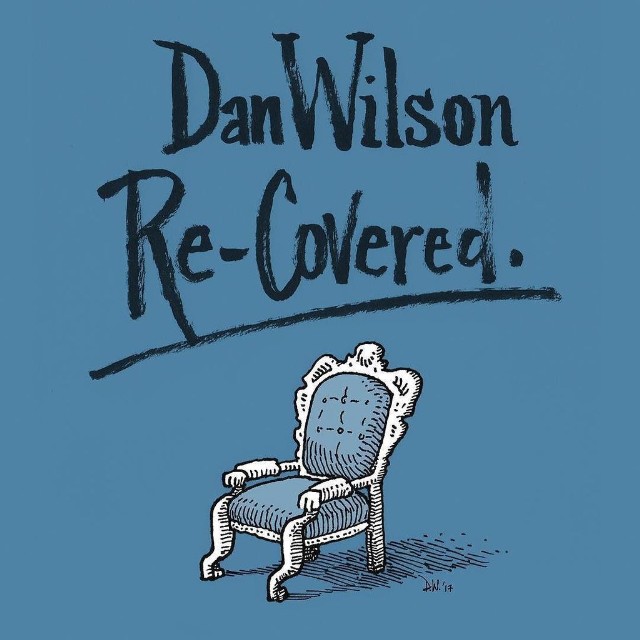 Songwriter Dan Wilson first became a hitmaker as the frontman of Minneapolis power pop group Semisonic, and later became a professional songwriter, co-writing tracks for Taylor Swift and Adele, among many, many other tracks. (His list of credits is pretty impressive.) Wilson has just announced a new album titled Re-Covered, produced by Mike Viola, which finds Wilson performing songs he's written for other people, including Adele's "Someone Like You," which he's released as a stream, featuring the Kronos Quartet. The album also includes songs performed by Chris Stapleton, John Legend, Taylor Swift, The Dixie Chicks and even Wilson's band, Semisonic. It's out August 4, and a preorder has been launched via PledgeMusic. Listen to "Someone Like You" and take a look at the album's tracklist.
Dan Wilson Re-Covered tracklist:
1 "All Will Be Well" (Gabe Dixon)
2 "Home" (Dierks Bentley)
3 "You And I" (John Legend)
4 "Someone Like You" (Feat. Kronos Quartet) (Adele)
5 "Never Meant To Love You" (Cory Chisel)
6 "Not Ready To Make Nice" (Dixie Chicks)
7 "Landing" (Matt Wilson)
8 "Treacherous" (Taylor Swift)
9 "Borrowed" (LeAnn Rimes)
10 "Your Misfortune" (Mike Doughty)
11 "When The Stars" Come Out (Chris Stapleton)
12 "If I Walk Away" (Josh Groban)
13 "Closing Time" (Semisonic)
Semisonic's Great Divide is featured on our list of 10 Essential Twin Cities Albums.