Album of the Week: Algiers – The Underside of Power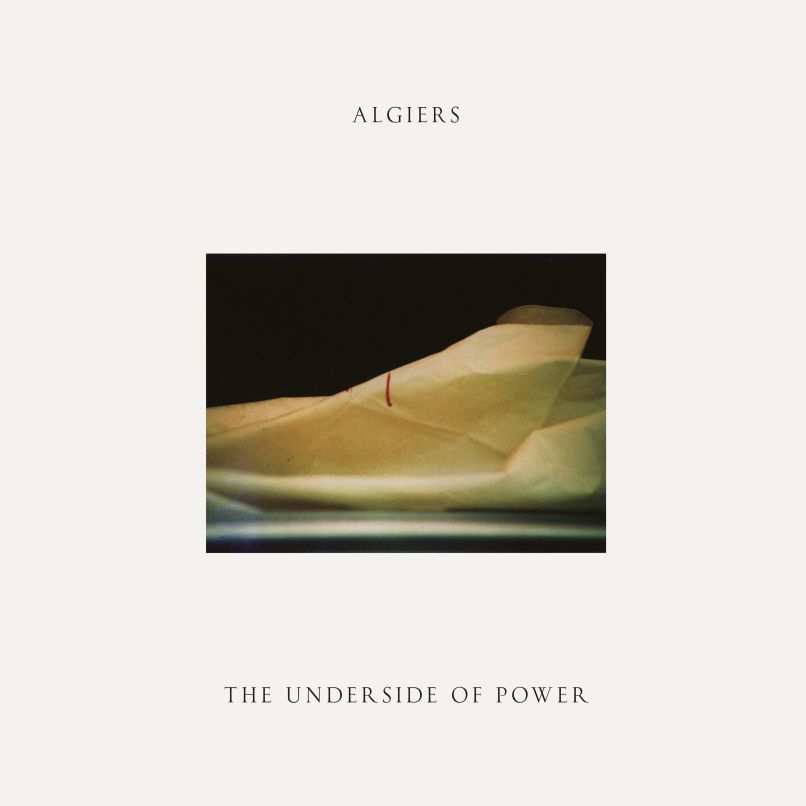 Algiers is a complicated band to put into context. In the loosest of terms, they're a post-punk band, drawing a dark aesthetic from the tense proto-industrial of Suicide and Cabaret Voltaire to the apocalyptic art of Joy Division and Nick Cave and the Bad Seeds. But it's never quite that simple; their self-titled debut album was a uniquely self-contained exploration of darkness through stylistic non-traditionalism, finding the places where Nina Simone and The Knife intersect in tracks such as "Irony. Utility. Pretext." and "And When You Fall." Their music is soulful and soul-searching, the sound of a scream echoing into the void and finding a rhythm in the reverberations.
No less complex but much more tangible are the feelings expressed through Algiers' music: cynicism, anger, despair and, most importantly, defiance. Their debut album dealt heavily in America's history of racism and injustice. Its follow-up, The Underside of Power, only digs deeper into that examination of the failure of institutions and the corruption that comes with holding great power. Recorded and mixed with Portishead's Adrian Utley between UK's Brexit vote and the inauguration of President Donald Trump, The Underside of Power's creation parallels a particularly fraught time in global history, and whether directly connected or not, the 12 songs on the album are incendiary reflections of the chaos that ripples across the planet.
The Underside of Power isn't more accessible than its predecessor, necessarily, but it feels more urgent. In its opening moments, "Walk Like a Panther" feels tense and highly charged set to explode just before the 30-second mark. In less than one minute, Algiers open up an incendiary post-industrial barrage by way of trap-beat sputter, Franklin James Fisher's distorted howls as furious and frayed as they've ever sounded: "We won't be led to slaughter/This is self-genocide!" The track sets an ominous tone that never fully lightens up over the next 11 tracks. It simply grows more nuanced and complex, dismantling stylistic conventions as often as the group takes a pickaxe to the foundations of authoritarianism and injustice.
The curious contradiction about Algiers is that as dark as their reading on society is—and justifiably so—they seem to be having fun compositionally, allowing in a handful of moments of hook-forward immediacy. The title track is the most direct of these, pairing eerie distorted backing vocals with an upbeat Northern soul rhythm. It's the most obvious choice for a single of the bunch; it's also one of the most direct in its condemnation of how power corrupts, as well as ultimately how fleeting it is:  "I've seen the underside of power/ It's just a game and it can't go on/ It could break down any hour/ I've seen their faces and I know them all." There's a similar sense of cynicism at the heart of "Animals," but its vessel is a much louder and noisier bit of guitar screech. It's maybe the most straightforward punk song in Algiers' repertoire, which is to say it's still some distance from The Ramones. It's far angrier, nastier and less tolerant of bullshit.
Algiers aren't afraid to take the scenic route to get to a climax, however, and many of Underside's greatest moments are the ones that burn the slowest. The band masterfully employs space in "Death March," a haunted post-punk dirge, driven by Lee Tesche's sinister guitar riff and Ryan Mahan's sinewy bassline, that examines the endless cycle of white supremacy ("This is how the hate keeps passing on"), while an alternately empowering and terrifying choir sample backs Fisher's breathtaking vocals on "Cleveland," named in reference to Tamir Rice and which also names other Black victims of police homicides or hate crimes: Sandra Bland, Alfred Wright, Kindra Chapman, Lennon Lacy. Most surprising yet no less affecting is "Hymn for an Average Man," a patiently paced waltz that's layered gorgeously with various vocal tracks both harmonizing and acting in counterpoint to Fisher's own. At the 2:21 mark, however, it transforms into something different entirely. It grows into a chilling art rock climax, like Radiohead's A Moon Shaped Pool by way of Bernard Hermann. It's a moment of powerful musical beauty that punches harder than many of the album's loudest peaks.
On closing track "The Cycle/The Spiral: Time to Go Down Slowly," Algiers return to a "Sinnerman"-style fire-and-brimstone gospel vamp that feels alternately like the album's most celebratory and its most apocalyptic moment, capped with Fisher's chilling final lines: "You'll find hell where you fought love/You'll find hell where it falls apart." Algiers are a band that sees the world as it is: violent, cruel, corrupt and uncaring. But they also aren't the type to give into hopelessness. There's anger and despair on The Underside of Power, but even in their most abrasive moments there's a creative freedom that's liberating—even joyful. If power is just a game that can't go on, Algiers have provided the ideal soundtrack for the coup.
Similar Albums: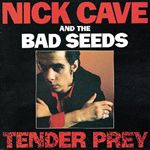 Nick Cave and the Bad Seeds – Tender Prey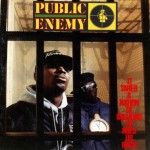 Public Enemy – It Takes a Nation of Millions to Hold Us Back

Portishead – Third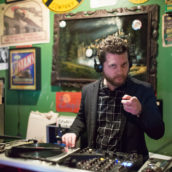 Jeff Terich
Jeff Terich is the founder and editor of Treble. He's been writing about music for 20 years and has been published at American Songwriter, Bandcamp Daily, Reverb, Spin, Stereogum, uDiscoverMusic, VinylMePlease and some others that he's forgetting right now. He's still not tired of it.