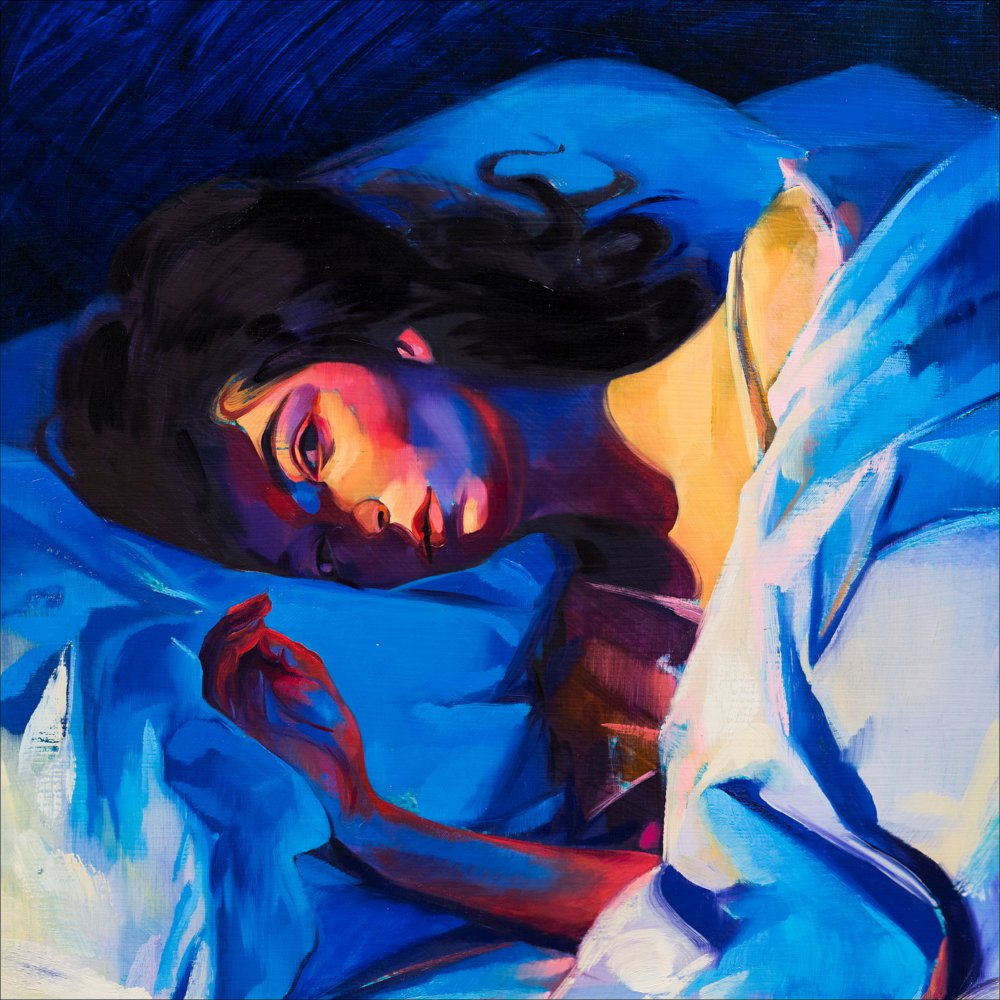 Lorde may be the best currently active musician at expressing exactly what teenage elation and disaffection feel like. Throughout the course of her excellent sophomore album, Melodrama, she whirlwinds through bad boozy parties and intense hookups that often resort in the most intense but most unstable form of young love. She functions as a Virgil guiding us into the circling maelstroms of adolescence and reminding us exactly how confusing and electric it feels. This record is suffering and catharsis, brooding and exclaiming, and it is one of the year's best releases thus far.
The 20-year-old kiwi legally named Ella Yellich-O'Connor doesn't overtly depart from the sounds that characterized her 2013 debut, Pure Heroine, though it does expand beyond that album's sparse palette of oft-subdued synths and skeletal trip-hop beats to include louder melodies, heavier drums, more adventurous keys and the occasional horn blast. But considering how much Pure Heroine effectively ignored the sounds dominating mainstream pop at the time—which aren't much different in 2017—in favor of a tone that was clearly her own choice and not committee-ordered, it wasn't necessary for her to break massive new ground. When your breakout single as a 16-year-old is a nearly a cappella treatise on being uncool set over a minimalist trap drum pattern but somehow dominates Top 40 for much of the year, you're liable to believe that popular success does not require adherence to established trends, so why would you start now? (I'm sure Lorde knows she's at least something of an anomaly, but it's no reason for her to change her own behavior.)
What was necessary was an expansion of her songwriting ability and vision, and that is exactly what Lorde delivers on Melodrama: Where her initial batch of songs would show cleverness and spark but also an adolescent's unadulterated callowness, these tunes carry more weight due to greater nuance, maturity and sometimes brutal honesty in her emotions. Her ability to understand that one is capable of vacillating between the teenage bravado of "Green Light" and "Homemade Dynamite" and the lonely devastation of the solo-piano "Liability" without devoting oneself entirely to one mood or the other is something that only comes with earned wisdom. When you're in your mid-teens, every triumph is multiplied a thousandfold, as is every failure, and you think one means the other will never come, not understanding how life is a constant battle between the two.
Also new to the proceedings is a pronounced sense of humor, sometimes mordant, that Lorde has expressed frequently in interviews but not on record: Her assertion that she and a new lover will be hung in the Louvre, on the song of that title, "down the back, but who cares, still the Louvre" stands out, as does her gory vision of a drunken car accident ("painted on the road red and chrome all the broken glass sparkling—I guess we're partying?") planted amid the coy jubilance of "Dynamite." She's assured enough to express this side of herself openly, which is always welcome in pop: Today's reigning divas are more likely to playact at goofy relatability despite isolation from virtually the entire fucking world (Taylor Swift, Katy Perry) or maintain A Serious Stance at all times (Beyonce). The wit on Melodrama serves to balance the dives into heartbreak and dissatisfaction, and sometimes it comes paired: "Gonna have to tape my mouth shut," she warns on "Hard Feelings/Loveless," before calling herself part of the "fucking with our lovers' heads" generation." On "Writer in the Dark," she pleads "I'll love you till you call the cops on me," which could be side-eyed were it not preceded by a caustic dismissal of the song's love object, through pronouncement of her diaristic songwriting tendencies. In some ways, she's every bit as self-aware as Kanye West.
Massive hooks aren't a new thing for Lorde, but they've never been this massive. Her recruitment of Bleachers/fun.'s Jack Antonoff as a songwriting partner and producer pays undeniable dividends, bringing her natural pop instincts to much greater heights. Nearly every track has single potential, but "Dynamite," "Louvre," "Supercut" and "Perfect Places" stand especially tall.
In yet another break from standard pop star procedure, Lorde doesn't end the album with a treacly ballad or bombastic love song. (Thank Christ for that, by the way). Instead, Melodrama closes with its third single and by far its best song, "Perfect Places." I'm trying to affect critical analysis here, but, fuck, you all, this song fucking rules. OK, seriously though: This is an anthem of instant classic status, packing every emotional twist and turn of the album into a glorious three minutes and 42 seconds, expressing how quickly "Everything is awesome" turns into "Wow, everything sucks" and vice versa.
Just before the song's stratospheric chorus kicks in, Lorde sings, "Cause I don't know, if they keep telling me where to go, I'll blow my brains out to the radio." You can easily imagine Kurt Cobain singing that; at least I can. Lorde is expressing shit that every teenager has felt, but I can't begin to imagine how much more this record will mean to young women, and for that I'm elated. She has become an Everyyoungwoman with this album while remaining defiantly Lorde. She's 20, and she's on fire.
Similar Albums: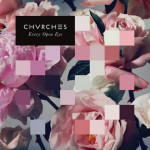 Chvrches – Every Open Eye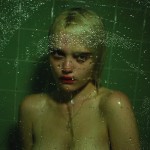 Sky Ferreira – Night Time, My Time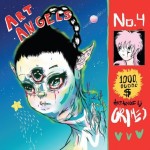 Grimes – Art Angels
---
Support our site: Buy this album at Turntable Lab