Vic Mensa : The Autobiography
It's pointless and frankly irrelevant to try and predict which contemporary artists who are hot right now will have much longevity. If you are to make such predictions you are, as Sasha Frere Jones says,  "…slipping into weatherman territory" where you can look foolish. Nonetheless, later in the New Yorker article, which was published in 2009, Jones says that if betting on which rapper would prove to emerge above rap's ultra-fickle metabolism was compulsory, he would put his money on Freddie Gibbs. This prediction was based on a variety of ideological shifts in the genre, mainly that rap was going to deviate away from the polished anthems of the 2000s and return to the bric-a-brac crudeness of the '90s. Whether or not Jones' hypothesis was correct, making predictions is fun, even if rarely fruitful. If I were forced, at knifepoint, to predict a rapper who will be relevant in five years, Vic Mensa would be it. Now, sonically and socially, Mensa's first formal album, The Autobiography, may not immediately leap out but there's something alluring about Mensa's unapologetic deviations from form are worthy of a favorable spread.
It needs to be said that from a content standpoint, it's nearly impossible to make any prediction about what types of subjects will be ubiquitous, which drugs will be coveted (or deplored) or which personalities will be valued, in five years' time. After all, the prominence of Lil Yachty, Vince Staples and Chance the Rapper has eschewed the chest-puffing braggadocio that came before it, and replaced it with sober, non-sequitur snark. From a content standpoint, Mensa is sometimes concerned with the ills of the world around him, as he muses on the violence plaguing his native Chicago on the blues-tinged "Down For Some Ignorance." Similarly, album opener "Say I Didn't," which summons the uplifting ghosts of Kanye's College Dropout-era, boasts about social responsibility over No I.D.'s soul samples. But that isn't the basis of my bet being on Mensa.
Nor is my wager based on his production choices, all of which are serviceable though not astounding. A majority of The Autobiography's production is helmed by fellow Chicago mainstay No I.D. (famous for crafting legendary down-home albums for Common and Jay-Z), and its reliance on R&B and synths makes it more of a throwback than many of Vic Mensa's millennial contemporaries. This orthodoxy can be heard tracks like "Memories on 47th St." Meanwhile, over bubbly drums and pops, Mensa reflects on regret and self-destructive behavior, on the Pharrell-produced "Wings," a vintage effort from the Neptunes producer.
The main reason for my prediction of Vic Mensa's resilience is the robust texture of his character throughout the record. Nothing on The Autobiography seems obligatory and no lyric seems to pander. To be sure, many people claim they don't care what others think of them but Mensa really seems like he means it. In other words, there's no part of The Autobiography that doesn't seem like something Mensa genuinely wanted to include on the album. Of course, sometimes this self-determination forces Mensa to stumble into enjoyably ungraceful territory; on the Weezer-sampling "Homewrecker" he lustfully muses on a girl's posterior with the awkward comparison "…ass out like a baboon." And on the slightly illogically titled, albeit infinitely enjoyable "Rollin' Like a Stoner" Mensa shouts about his affinity for pretty girls and his knowledge of punk rock ("I rock leather like a punk/ Hennessy make me Dead Kennedys/ I get too drunk to fuck"). The lustfully enjoyable banger sounds almost like an amorous and inebriated confession among youthful friends amid the chaos of a mosh pit. Though sometimes, his lack of self-awareness is executed charismatically, as exemplified through the melancholy guitars on the melodic "Coffee and Cigarettes" where he pines about a crush that was never reciprocated, and "The Fire Next Time" is a barrage of boasts and bars delivered with Mensa's rugged dexterity.
You rarely know what you'll want for dinner tomorrow. All we have to judge is what we prefer today. The Autobiography employs workable production for Mensa's discussions of race, violence and sex but what sets the Windy City rapper apart are the poetics and cadence in how he narrates his truth and his ability to sidestep occasional decorum or lyrical dynamism in order to gush crudely about butts and leather jackets. Again, we cannot know what the hip-hop galaxy will lionize in five years, one year or even a month but a canny raconteur, with minimal appetite for tradition, is probably as a safe a bet as any.
Similar Albums: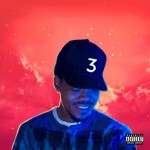 Chance the Rapper – Coloring Book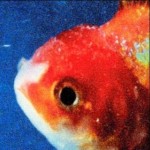 Vince Staples – Big Fish Theory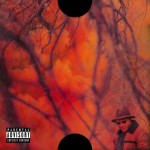 Schoolboy Q – Blank Face LP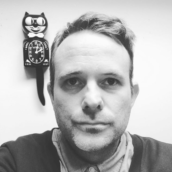 Paul Glanting
If a meteor was just hours away, Paul Glanting would recall that he has been in a Lil Wayne music video and has a 4.7 (out of 5) on Rate My Professor. He is at work on his first novel, Adjunct Megafauna.