10 Essential songs about the music industry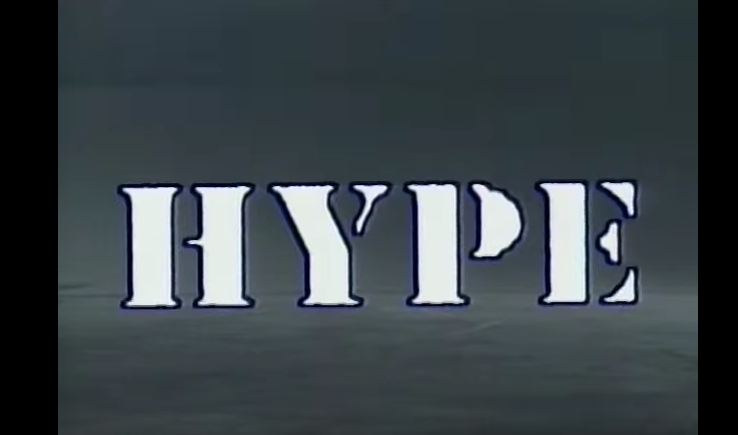 In the past we've published lists of songs about music itself, though it's taken us a while to get to one of the less glamorous topics for songwriting: The music industry. When a songwriter tackles the biz, it's almost never in rose-tinted vision. No, songs about the industry are generally pretty brutal, whether it's a critique of label mishandling, the endless slog of being on the road, or the feeling of being surrounded by shameless trend-chasers. Sure, every now and then there's a winking love letter to a record company, but there's a lot of heartbreak, frustration and grievances to be heard in songs about the industry. This list, like many of the top 10s we've published, could be much, much longer. But these select few are 10 of the best songs about the music industry.
---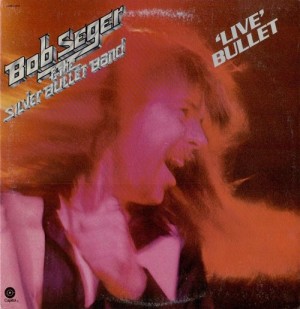 Bob Seger and the Silver Bullet Band – "Turn the Page"
from Live Bullet (1976; Capitol)
This deep cut from the band's Back in '72 album languished in their catalog much in the same way that "I Want You To Want Me" didn't register in public consciousness or on radio until after Cheap Trick recorded it live at Budokan. It's both appropriate and sad that it took a concert performance to really shine a spotlight on this docudrama about musicians' lives on tour. The big differences between the versions are the keyboards (deliberate piano and Alto Reed's soft mellotron in the studio, Robyn Robins' clavinet and other synthesized sounds on stage) and Seger's suspenseful, pained vocals at Detroit's Cobo Hall. Metallica famously covered this in 1998 with more grit and volume, but Seger's O.G. get-in-the-van sentiments—groupies everywhere, the grind of the road trip, being too tired to sleep—help cement him and his band as champions of the workaday rock star. – Adam Blyweiss
---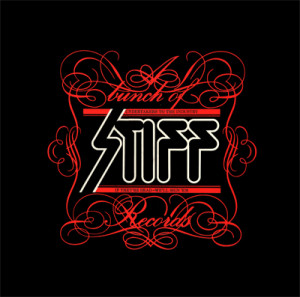 Nick Lowe – "I Love My Label"
from A Bunch of Stiff Records (1977; Stiff)
The rare valentine on this list of songs is Nick Lowe's mash note to Stiff Records. The renegade London label took him in after a modest career in pub rock group Brinsley Schwarz and made him house producer and songwriter, launching his more high-profile second act (and the careers of the Damned, Elvis Costello and more) in the process. It's a more sincere and delicate version of Lynyrd Skynyrd's "Workin' for MCA," especially as Lowe anthropomorphizes Stiff into a woman: "For she's so good and kind/Together we will pave our destiny." Wilco covered this song as well, presumably not with Reprise Records in mind. – Paul Pearson
---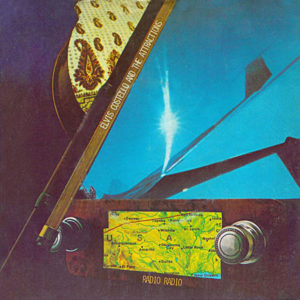 Elvis Costello – "Radio, Radio"
(1978; Columbia)
"I want to bite the hand that feeds me," Costello sang in his carpet-bomb criticism of commercial radio. Welp, mission accomplished. This well-taken point from the This Year's Model sessions about the homogenization and sanitation of the airwaves came only a couple of years before American radio was gentrified even further, thanks to the invention of "classic rock radio" and the marginalization of punk and rap. Whether or not Costello's spitting diatribe cost him actual radio airplay is debateable (a couple of his subsequent singles were British hits), but considering how radio was still the primary vehicle for music discovery back in 1978, this was a risky move for sure. Completely correct, but risky. – Paul Pearson
---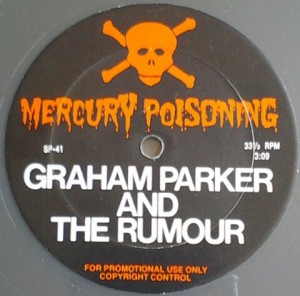 Graham Parker – "Mercury Poisoning"
(1979; Arista)
Graham Parker knew nothing of timidity: On his earliest records, even his most romantic numbers bore his voice's acidic edge. When he was pissed off, forget it—and he was real pissed off at Mercury Records' promo department for mishandling his first two albums. It's safe to say "Mercury Poisoning," a bonus track on reissues of his Arista album Squeezing Out Sparks, is the most direct hit ever sustained by a marketing department, a song about a great band relegated to loss-leader status at a clueless major label. "The geriatric staff thinks we're freaks," Parker snipes. "They couldn't sell kabobs to the Greeks." Later stints with Arista and RCA proved more to Parker's satisfaction. – Paul Pearson
---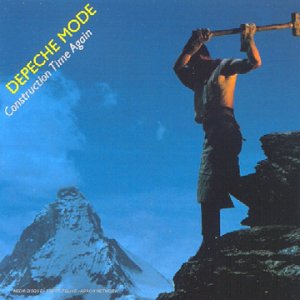 Depeche Mode – "Everything Counts"
from Construction Time Again (1983; Sire/Mute)
There's never been a bad time to question the mechanics of a capitalist-based system of profit through artistic exploitation, though Depeche Mode's own critical take surely seemed at odds with the Reagan-era culture of greed-is-good materialism. "Everything Counts" was part of a more topical oeuvre in the band's early '80s period, which predated their now-legendary era of religion as metaphor for sex or drugs (though they've since recaptured that sociopolitical outlook). And though Depeche Mode no doubt made a lot of money for a handful of labels, Dave Gahan's lyrics suggest that they were uneasy about it: "The grabbing hands grab all they can…confidence taken in by a suntan and a grin." It's ironically become one of the band's most ubiquitous songs. It's cynical—and you can dance to it! – Jeff Terich
---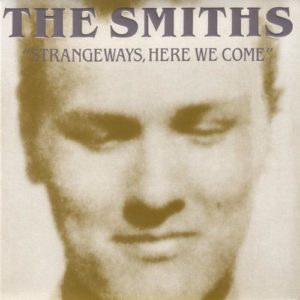 The Smiths – "Paint a Vulgar Picture"
from Strangeways Here We Come (1987; Sire)
Morrissey's best moments with The Smiths were often the ones that were the most hilariously grotesque, rather than simple finger-wagging. "Paint a Vulgar Picture" is one of those moments, a ghoulish picture of record-company suits weeping crocodile tears over a deceased artist, and then finding new ways to make money off of the corpse before it's cold. "Re-issue! Re-issue! Re-package! Re-evaluate the songs, double-pack with a photograph/ Extra track and a tacky badge." It's a familiar scene, if not in the actual meeting depicted in the song definitely in the product on the shelves. Just this year it's happened again most visibly with a series of Prince reissues and a Spotify campaign—going against everything we know about the artist when he lived. Morrissey observed this horrifically greed-driven scenario 30 years ago. Funny how it keeps repeating itself. – Jeff Terich
---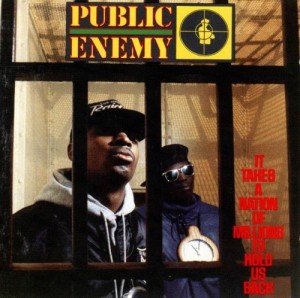 Public Enemy – "Don't Believe the Hype"
from It Takes a Nation of Millions to Hold Us Back (1988; Def Jam/Columbia)
One gust of wind within this politically-charged maelstrom of an album, "Don't Believe the Hype" addressed and critiqued mass media using specific references to Public Enemy's own issues with it following their debut album, Yo! Bum Rush the Show. Chuck D, Flavor Flav, and Terminator X establish uncomfortable truths, claiming the importance of their content and their color ("Word to Herb, yo if you can't swing this/Learn the words, you might sing this") made them easy targets for critics ("Attack the Black, because I know they lack exact/The cold facts, and still they try to Xerox") and a hard sell for DJs to their listeners ("In the daytime radio's scared of me/Cause I'm mad, plus I'm the enemy"). Dealing with press coverage and airplay—or lack of it—always threaten to be pains in musicians' collective ass. PE suggested it was a way of life for them, and warned other rappers and their fans of similar struggles to come. – Adam Blyweiss
---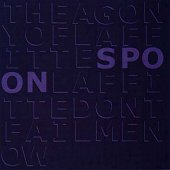 Spoon – "Laffitte Don't Fail Me Now"
(1999; Saddle Creek)
After getting dropped from Elektra when their 1998 album A Series of Sneaks didn't perform well commercially, Spoon aimed their daggers at their A&R representative, Ron Laffitte. The band was left with no support, and their label man had no interest in re-establishing that support once the ink was dry. So they did what any pissed-off band with a penchant for sublime melodies did: They wrote a slanderous indie rock jam that took Laffitte (who's still in the industry, since you asked) to task. "The aftermath, the promotion," sings Britt Daniel, "It's time to take the trash out." The trash, in this case, was this little-known Austin band who, as it turned out, would take the long road to commercial success after this fiasco. But the infectious chorus is where the real barbs lie: "Oh no, I want to know/ Are you ever honest with anyone?" – Jeff Terich
---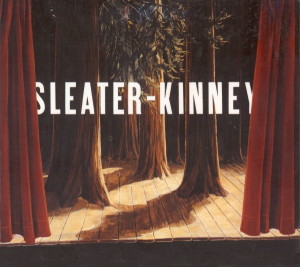 Sleater-Kinney – "Entertain"
from The Woods (2005; Sub Pop)
One of the most confrontational songs Sleater-Kinney ever released was aimed squarely at other musicians. It's important to remember the time in which The Woods was released, when the post-punk revival was in full swing, The Killers dominated alt-rock radio and Interpol went from indie to mainstream almost overnight. "These new bands sound like Gang of Four—if Gang of Four sucked!" Carrie Brownstein once hilariously claimed. And so the band took indie-trend capitalists to task, playing the fuck out of a rock anthem while letting some new-waver-come-lately bands know they're on notice: "You come around looking 1984/ You're such a bore, 1984/ Nostalgia, you're using it like a whore." It's as much an indictment of the trend-chasing music culture as it is the bands that buy into it, and Sleater-Kinney end up sounding all the more badass as a result, not coincidentally taking a 10-year bow after letting this critical bellow ring in listeners' ears. – Jeff Terich
---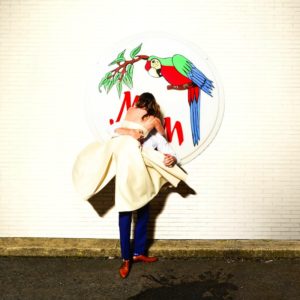 Sylvan Esso – "Radio"
from What Now (2017; Loma Vista)
The public is fickle, and their attention span is tricky to keep. If you have illusions of trying to capture it in the first place, it's important to acknowledge the uphill battle inherent in doing so. When Amelia Meath of Sylvan Esso wrote "Radio," she did so out of a sense of conflict and ambivalence with the idea of trying to write a hit song. "Getting on mainstream radio is like trying to join a secret society," she told NPR. "Especially if you are female." The irony of the band's attempt to capture the anxiety of working within the clickbait-happy mainstream pop world is that they ended up writing something unbelievably catchy. Meath sings "Gonna eat all the candy while you straddle and lay me," at once highlighting the inherent disposability of pop hits, particuarly from the perspective of the songwriting factories making them, while that very same candy is oversexualized in order to capture that fickle audience's attention in the first place. Maybe Meath felt conflicted about trying to get something on mainstream radio, but she pulled it off regardless. – Jeff Terich
---
Support our Site—Subscribe to Our Patreon: Become one of our monthly patrons and help support an independent media resource while gaining access to exclusive content, shirts, playlists, mixtapes and more.