Deradoorian announces new mini-album, Eternal Recurrence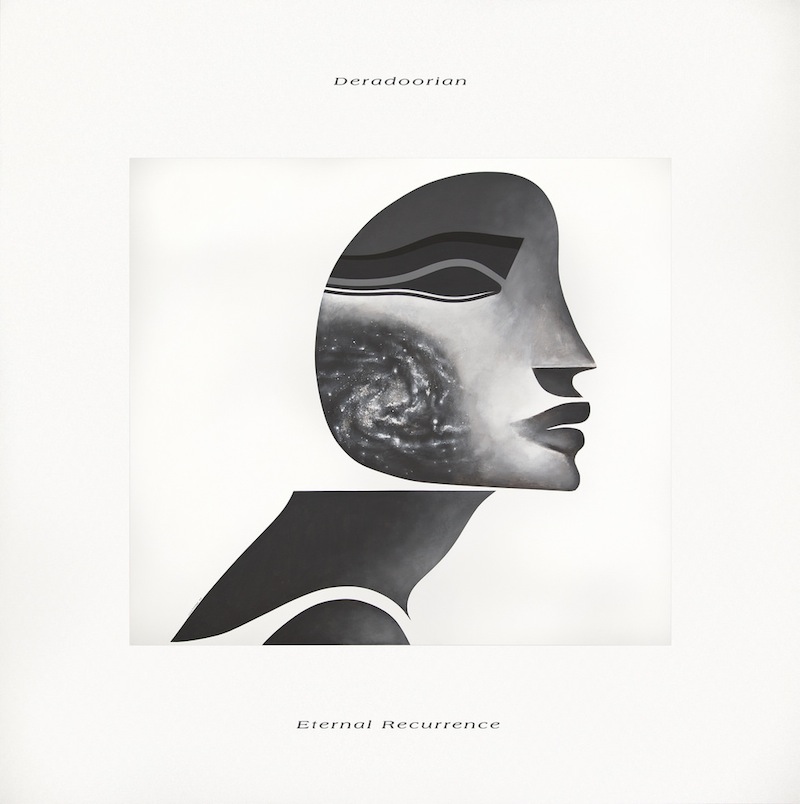 Angel Deradoorian, formerly of Dirty Projectors, has announced a new mini-album. On October 6, she'll release Eternal Recurrence via Anticon. She began writing the songs for this set in 2015 and recorded them with co-producer Ben Greenberg in 2016. A press release says that the album was inspired by jazz musicians such as Alice Coltrane, Ornette Coleman and Don Cherry, and it "brims with meditative affirmations that mimic cycles, planetary and otherwise." She's shared a new track from the new mini-album, titled "Mountainside," which is described as "a texturally lush tune about learning to feel comfort in being alone, and mourning the dissolution of a certain kind of love." It can be streamed below. Also, take a look at the album's tracklist below, and the artwork—by Safwan Dahoul—above.
Eternal Recurrence follows Deradoorian's 2015 album, The Expanding Flower Planet.
Deradoorian Eternal Recurrence tracklist:
1 Love Arise
2 Return-Transcend
3 Ausar Temple
4 Nia in the Dark
5 Mountainside
6 Mirrorman