Stream the upcoming Hüsker Dü box set, Savage Young Dü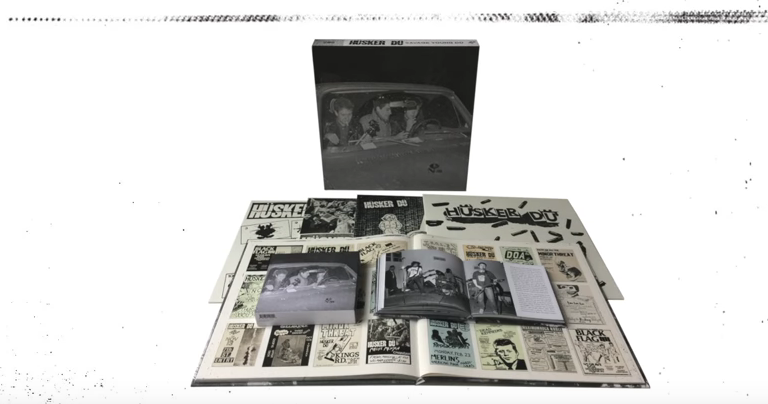 In November, The Numero Group is releasing Savage Young Dü, a box set reissue of early material from the influential Minnesota punk band Hüsker Dü. The box set features four LPs/three CDs, and comprises mostly previously unreleased material. Included in the set are the early singles "Statues" and "In a Free Land," as well as the 1983 EP Everything Falls Apart and the 1982 LP Land Speed Record. It also features rare demos, board tapes and session masters, and the entire set is available to stream now, two months early, via NPR First Listen. The article accompanying the reissue features the backstory behind it, like this excerpt:
"At a certain point, making every single thing available was going to be a bit redundant," says The Numero Group's Ken Shipley. "We dialed it into what we thought was the best Hüsker Dü of this early period. We tried to capture every song they wrote, the best performances. A lot of this stuff was never recorded in a studio. There were tons of rehearsal tapes and sound checks."
Listen to the Hüsker Dü Savage Young Dü stream here. Check out the full details of the box set here and watch a trailer for the reissue below.
Hüsker Dü's Zen Arcade is featured on our list of 10 Essential Punk Rock Operas.