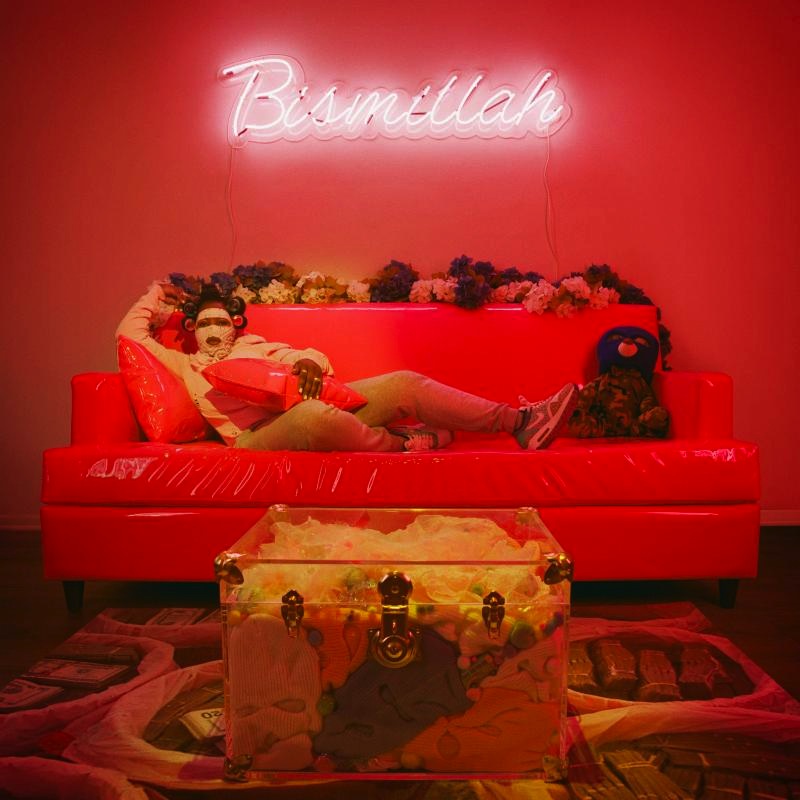 Brooklyn's Leikeli47, the ski mask wearing spitfire, has been releasing impressive tapes and tracks since 2012, finally breaking through in 2015, when Jay Z repped "Fuck the Summer Up" (I mean, it was for Tidal, but still, a win's a win). Her ongoing series of mixtapes, LK-47, have been consistent bursts of fresh air every time a new one surfaces. Full of punchy energy and a dizzying way with words, Leikeli47 has certainly earned her cred.
In the last few months, Leikeli47 has teased tracks off of her first major debut, Wash & Set. The laid back "2nd Fiddle" where she deftly switches from rapping to singing, boasting not only of her skill, but also her individuality and of her support group: "Don't take it the wrong way, I just wanna be great / I'm running in my own race, I'm just tryna keep pace / My real friends are still my friends / fake ones, they came and went." Leikeli47 has a wonderful way with her delivery, moving from playful scolding, as in the delicious dress-down on "Miss Me," to absolute slayage on tracks such as "Attitude" or "Look." But the major throughline is confidence. Throughout every track, she feels so at ease with the music, using her dynamic personality to draw the listener in.
Another recurrent theme in Wash & Set is a championing of individuality, not only in herself but in her community as well. "Look," "M I L K" and "Wash & Set," celebrate and uplift, emphasizing notions of beauty and make-up as opportunities to let yourself out. The video for "M I L K" underscores this, featuring fellow performers, dancers, artists each claiming their own—to borrow a phrase from RuPaul—charisma, uniqueness, nerve and talent. For Leikeli47, it's not enough to uplift herself, but it's also to extend that to others.
Since her first release, Leikeli47 has always done public appearances with her trademark mask, shrouding her persona with a bit of mystery. Little is really known of the rapper, and it's perhaps better this way. She keeps the attention firmly on the music, calling attention to her ability rather than her physical appearance. It's also an endearing quirk. In an interview with High Snobiety, she admits that the mask was also to help with her shyness: "this mask is my cape." Her analogy to superheroism is an apt one because she truly is powerful. Her past songs have been unabashedly feminist (see: "Miss America" or "Bitch Switch", or, well, there's just too many, really), and she's a tireless artist, using makeshift instruments in her earliest songs.
All of this is what makes her growing success so gratifying for many of her fans. Onstage and in interviews, Leikeli47 seems so genuinely grateful and excited to do what she loves. It comes out in her music—thoroughly inventive and unafraid to play with the form. On Wash & Set, Leikeli47 hones in on everything that made all her past releases so fun and powerful: boisterous beats and incredibly smart wordplay. With very few guest appearances, these 14 tracks act as a blistering broader introduction for this deserving rapper.
Similar Albums: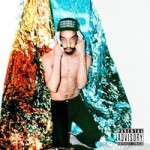 Cities Aviv – Come to Life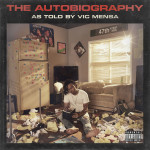 Vic Mensa – The Autobiography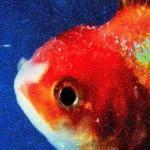 Vince Staples – Big Fish Theory