Treble Roundtable: Our favorite labels of the 20th century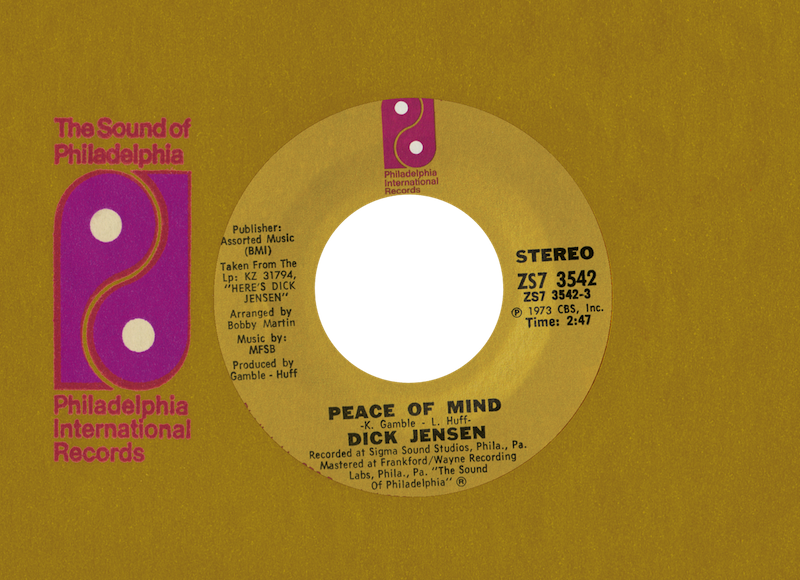 Welcome back to the roundtable, in which Treble's writers engage in a casual discussion on music, pop culture and our relation to both. Got a question for us? Feel free to send it over to [email protected] with the subject "Roundtable topic."
This week's topic: Earlier this month, Variety published a survey of "Record Nerds' 20 favorite labels of the 20th century," and it covered a lot of hallowed ground. Atlantic, Impulse!, Blue Note, Columbia, Touch and Go, Stax—all of these made the top 20, and rightfully so. But there's a lot of other great labels that were left out of the 20 highlighted in the article. So, brand loyalists that we are, we took it upon ourselves to highlight the labels that were somehow left out of the Variety article. So here we go: What's your favorite record label of the 20th century?
Adam Blyweiss: Despite Geffen Records/DGC helping to turn namesake David Geffen into an Illuminati-level gajillionaire I always considered it a label specializing in transitions—not just of performers, but of the industry overall. He, and it, made their first bones in the 1980s lifting up the artistry and commercial appeal of 1970s musicians (Aerosmith, Peter Gabriel, John Lennon, Elton John) and championing select New Wave intelligentsia (Siouxsie and the Banshees, XTC). They then signed off on both the future of heavy metal (Slayer, Guns'n'Roses) and rebellion against everything metal stood for (Nirvana). And their roster of albums and releases from the late 1980s forward was seminal for first-wave alternative rock fans: Edie Brickell, Black Crowes, Counting Crows, Weezer, Beck, Sonic Youth. I view Geffen vis-a-vis its larger contemporaries in much the same way as a mid-major Cinderella team versus NCAA power conferences during March Madness. All these behemoth schools going chalk over there, a smaller program quietly churning out wins over here.
Jeff Terich: As a lifelong fan of post-punk and its many slithering tentacles, I see only one choice here: 4AD. Its earliest releases were gothic-rock dancefloor freakouts from the likes of Bauhaus and The Birthday Party and ethereal wave weirdness from Cocteau Twins and This Mortal Coil, later giving way to proto-shoegaze from Pale Saints and Lush, radio-friendly college rock from The Pixies and Belly. It's not necessarily that 4AD always maintains the same aesthetic, but its willingness to branch out into some strange and experimental territory while building up popular indie favorites is what makes it so continuously captivating. Even when, more recently, it swings and misses (Ariel Pink, for instance) there's always a Blonde Redhead or a Scott Walker(!) to make up for it. To tie the bow on it all, the artwork of Vaughan Oliver (aka v23 or 23 Envelope) has made its sleeve art breathtaking over the years, to the point where you know a 4AD release when you see it (although he's done some non-4AD work for David Lynch, David Sylvian, The Golden Palominos and others). It's more than simply a label, or a business—it's a complete aesthetic experience.

Paul Pearson: I have three. The first one is cheating: Rhino. True, they did virtually nothing but reissue the work of artists from other labels. But when I was trying to educate myself about popular music history, Rhino's box sets were indispensable. What they did with the Nuggets series was just heroic.
As a Pacific Northwesterner I'm partial to Kill Rock Stars, which started in Olympia. They were heavily vested in a wide range of genres during a time when a lot of independent music sounded the same. You can't argue with their roster—Sleater-Kinney, Unwound, Elliott Smith, Bikini Kill, Gossip, The Thermals, The Decemberists—honestly, just go look at a list. That's my best defense of KRS.
Finally, as someone who swoons for old-school R&B, I love Philadelphia International Records. Philly soul's my favorite soul sub-genre, and the records Gamble & Huff put out in the '70s were lush, distinctive, and power-packed. I do not disguise my affection for string orchestras in pop music, and MFSB was the best ever. It's personal.
Max Pilley: Factory Records knew how to do everything except make money. The Manchester label, run by firebrand provocateur and local news anchor Tony Wilson, at least understood that something special was happening in that town in 1978—Wilson had given the Sex Pistols their first TV exposure, after all. They cottoned on to Joy Division before anyone else, gave a platform to countless local also-rans and became a by-word for the DIY aesthetic integrity that defined early '80s independent music in the UK. To this day, "Blue Monday" is the best-selling 12" single of all time, but such was the unnecessary complexity of Factory's packaging for the sleeve that they actually lost money on each copy sold. They never recovered from such success, even after the Happy Mondays gave them a stay of execution in the late 80s. Surely any record label that inspires as affectionate and masterful a movie as 24 Hour Party People must be in the running for the best of the century.
Wesley Whitacre: Of all the choices for favorite label of the 20th century perhaps a tiny, short lived Japanese imprint may seem like an exceptionally odd selection. Admittedly this is largely about personal impact more so than legacy. Run by Haruomi Hosono and Yukihiro Takahashi of Yellow Magic Orchestra, Yen Records is a treasure trove of gorgeous oddities. Jon Hassel coined the term "4th world" to describe a type of music that merges minimalistic theory with far-east instrumentation and a heavy reliance on shimmering electronics. Visible Cloaks' 2017 album Reassemblage brought this concept to American audiences but in fact the 4th world Japan lived on labels like Yen decades earlier.
Highlight releases include entries by Hosono and Takahashi themselves. Nearly every album released on Yen was produced by one of them. Inoyama Land's cult classic Danzindan-Pojidon is perhaps the strongest thing Yen ever produced, and a perfect distillation of the label's style. Bucolic and haunting, the album, like Yen as a whole, is something that manages to be unique without being the least bit alien. Yen's footprint may not be the largest, but keep your ear to the ground of electronic and ambient music and surely you will hear echoes of its brilliance.

Timothy Michalik: In terms of the quintessential indie rock label, nobody laid the groundwork for the future of alternative rock like Twin Tone Records. While the two decades prior to Twin Tone's 1977 conception showed that the most creative of artists resided in disgusting, overpriced pockets of New York City or Los Angeles, the turn of the decade revealed that the heart—and future—of rock music wasn't going to be found on one coast or the other, but the Midwest. The Twin Cities' music scene wasn't exactly on the map in 1977, but following Minneapolis natives The Replacements' groundbreaking 1981 debut Sorry Ma! Forgot to Take Out the Trash, the Twin Cities would eventually become the place for up and coming indie rock bands. While venues like Jay's Longhorn Bar created a comfortable space for local bands to expand their sound and grow as artists, Twin Tone made sure that these artists would be heard, if not internationally, then nationally. Twin Tone's roster, while not being necessarily stacked, had a few of the most influential acts in the music world to back them up. As the Replacements' career took off—and eventually came to a tragic end—acts like Soul Asylum, Babes in Toyland, The Jayhawks and Ween would go on to carry the torch of the Midwest outsiders, forever changing what alternative rock would become.