No Age announce new album, Snares Like a Haircut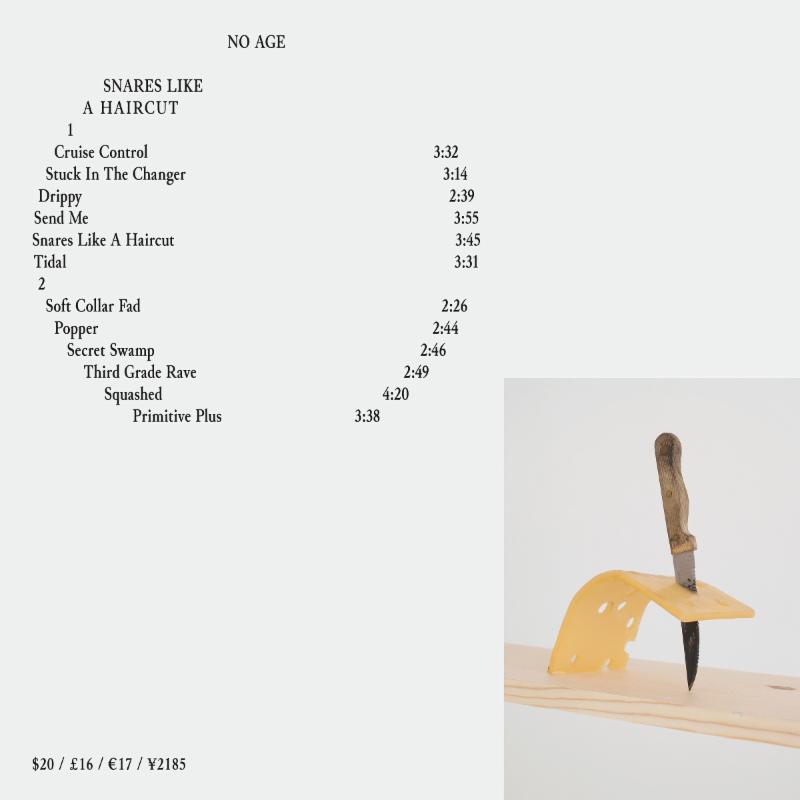 Noise rock duo No Age have signed with Drag City, and they're releasing a new album, Snares Like a Haircut, on January 26. The band has shared the first single from the album, "Soft Collar Fad," which you can stream below. That's the album's artwork above. Take a look at the tracklist and the band's upcoming tour dates below.
No Age's last album was 2013's An Object.
No Age Snares Like a Haircut tracklist:
1. Cruise Control
2. Stuck In The Changer
3. Drippy
4. Send Me
5. Snares Like A Haircut
6. Tidal
7. Soft Collar Fad
8. Popper
9. Secret Swamp
10. Third Grade Rave
11. Squashed
12. Primitive Plus
No Age tour dates:
10/20 Hotel Vegas – Austin, TX
11/10 Metro Gallery – Baltimore, MD
11/11 Everybody Hits – Philadelphia, PA
11/12 Comet Ping Pong – Washington, DC
11/13 1984 – Wilmington, DE
11/14 Elsewhere – Brooklyn, NY
Read our 2013 interview with No Age.