Acid Witch : Evil Sound Screamers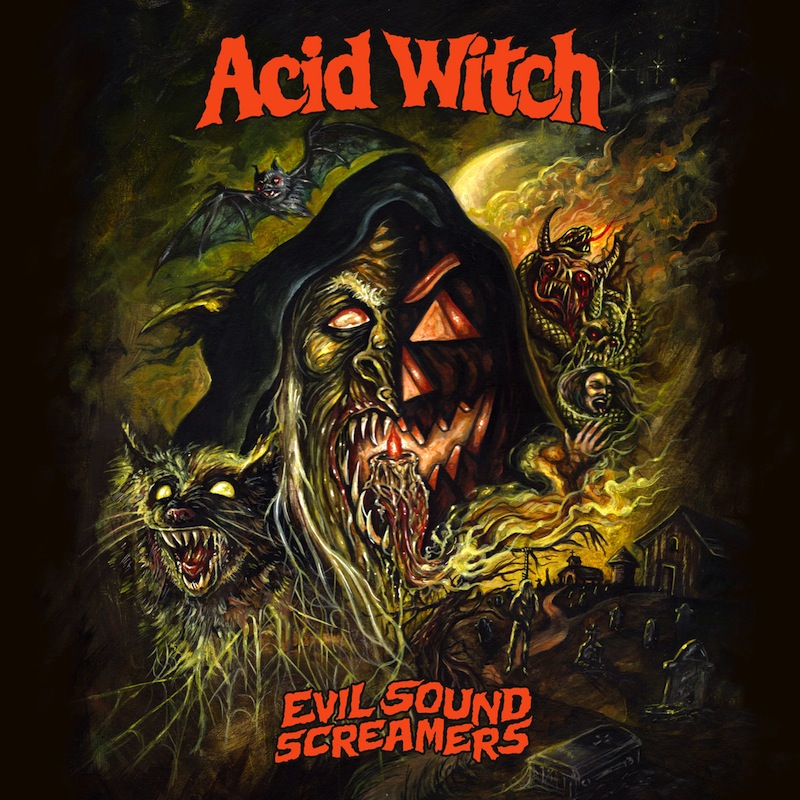 Heavy music is, contrary to its reputation, a little geeky. Although the tales of Satan, alienation and death might make a few people believe it's the soundtrack for genuine depravity, metal merely attracts a fascinating cross-section of fans with a taste for peculiar iconography. More often than not, the music is a just vehicle for something bigger. For every paean to Lucifer, there is a complicated song about an obscure moment in some faraway history, or religious artifact from a long-dead faith. For every gruesome death smothered in guttural growls, there is another song that speaks of hurt, oppression and loss. And for every MC5-ish kick-out-the-jams monster riff, there are five brooding songs that are more fixated on imparting a big-picture idea as part of a larger concept album. Given the fathers of this stuff, Black Sabbath, were unafraid to get intellectual ("Electric Funeral," "Children of the Grave" and "War Pigs" are among their curriculum, after all), it should come as no surprise metal today embraces storytelling in a manner that may be its worst kept secret.
This year has had no shortage of metal bands that are willing to carry a story through every single track of an album. Be it Carach Angren's return or Poseidon's Prologue, intended as the start of a multi-record opera, or Cities of Mars' ongoing space-oriented storytelling, it's been a year of huge ambitions. So when Detroit death/doom maestros Acid Witch reemerged from a long hiatus (their last full-length was 2010's Stoned, though they released an EP in 2015), the quartet went all in on the story of Halloween for its 2017 return, Evil Sound Screamers.
Halloween and horror movies have long been touchstones for Acid Witch. "Trick or Treat" and "Metal Movie Marijuana Massacre Meltdown" from Stoned dive into those respective themes. Evil Sound Screamers, however, is a provocative evolution in the band's oeuvre. Again Mike Tuff's guitar anchors a doom-steeped sound. His performance and that of bassist Shagrat give coherence to what can potentially be a broken marriage to death metal. Yet Acid Witch excels beyond this, following their long layoff with a renewed attention to detail. 
Evil Sound Screamers utilizes an artful series of vintage 1950s-style public service announcement loops as well as synths that viscously float from track to track. As a listener, it's easy to marvel at this fidelity for telling a Halloween tale. Acid Witch's simple choice makes this one of those immersive metal experiences. The sequencing and post-production on audio effects interlinks what is a hungry performance by vocalist Slasher Dave. His pronounced snarl sounds renewed, as he unfurls yarns of monsters real and imagined. For those who have waited seven long years for Acid Witch's return, that new energy comes across loud and clear.
Better still, the four-piece never wavers from its theme, with songwriting and mixdown that offer a tour through their house of horrors in disarmingly unusual ways. "I Hate Halloween" conjures memories of an 8-bit video game in its open, before spiraling into deranged imagery. "Nightmare In A Damaged Brain"'s perplexing soundscape recalls some of the weirdest moments of the Pain Teens' 1990 opus Born in Blood. Evil Sound Screamers saunters across a precarious line between being inescapably metal and floating into industrial territory. Yet its experimentation only makes the story arc more engaging.
Similar Albums: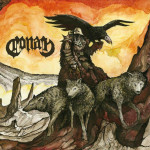 Conan – Revengeance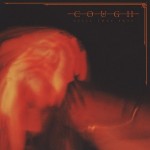 Cough – Still They Pray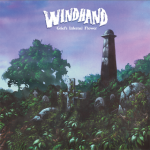 Windhand – Grief's Infernal Flower