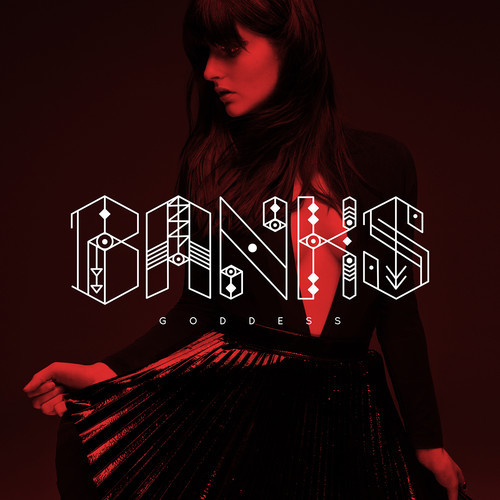 The last five years or so have brought to music an influx of spare beats and atmospheres through splinter genres like neo-R&B and chillwave. This entertaining miasma seeped into the mainstream through the likes of Lorde, and we've heard many other female voices earn accolades through and above the fog. Within the span of 18 months—from her earliest Soundcloud posts to her first LP Goddess—there's been a push to have Los Angeles musician Jillian Banks added to the conversation. While I'm sure her powers-that-be heard some quality moments that ended up on this proper debut, I don't know if Banks deserves the attention so soon.
Performers in this specific space like Lorde, Grimes, and Romy Madley Croft of The xx sing with a curiously entertaining frailty, a brittle yet haunting rigidity. Banks has a richer, fuller delivery that most often sounds like these ladies' spare backing production supporting Rihanna's lilt. This helps some of the music early on Goddess (from "Alibi" through "This is What it Feels Like") that's quietly but obviously aiming for the lofty heights of a "Royals" or an "Unfaithful." Banks also manages to stretch her vocal delivery in different directions.
On "Stick" she comes across an echoing slipstream that suggests Stevie Nicks and/or Fleetwood Mac reimagined for the 21st century on a whole other level than Pictureplane did with "Goth Star." But most of the back end of this album finds her reaching for the stars by, well, reaching for stars I kinda wish she would avoid. Banks and her documentarians in the press keep name-checking Fiona Apple. I don't hear it, nor do I really want to, since I already hear on Goddess connections to other middling crossover singer-songwriters like Norah Jones ("Under the Table") and Nelly Furtado (driven home by the endless two-note vocal pattern throughout "Someone New").
Producer Tim Anderson (Timmy the Terror, guitarist for indie rockers Ima Robot) handles most of this problematic back half. On top of Banks' delivery concerns, "Drowning" sounds like a 45 RPM mix of M83's "Midnight City" played at 33, and even the positivity of "Warm Water" is, ahem, submerged under a muted yacht-rock groove. Yet other better-known knob-twiddlers on this album like Sohn, Shlohmo, and Totally Extinct Enormous Dinosaurs don't imbue Banks' work with much power either. We may be quick to judge here, but I wonder if others were quick to put Banks on this trajectory. Goddess seems to leave behind anything clearly upbeat, rebellious, or joyful, and it sets Banks far back from her contemporaries.
Similar Albums:


The xx – XX


Lana Del Rey – Born to Die


FKA twigs – LP1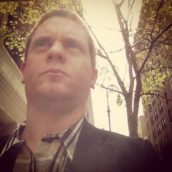 Adam Blyweiss
Adam Blyweiss is associate editor of Treble. A graphic designer and design teacher by trade, Adam has written about music since his 1990s college days and been published at MXDWN and e|i magazine. Based in Philadelphia, Adam has also DJ'd for terrestrial and streaming radio from WXPN and WKDU.