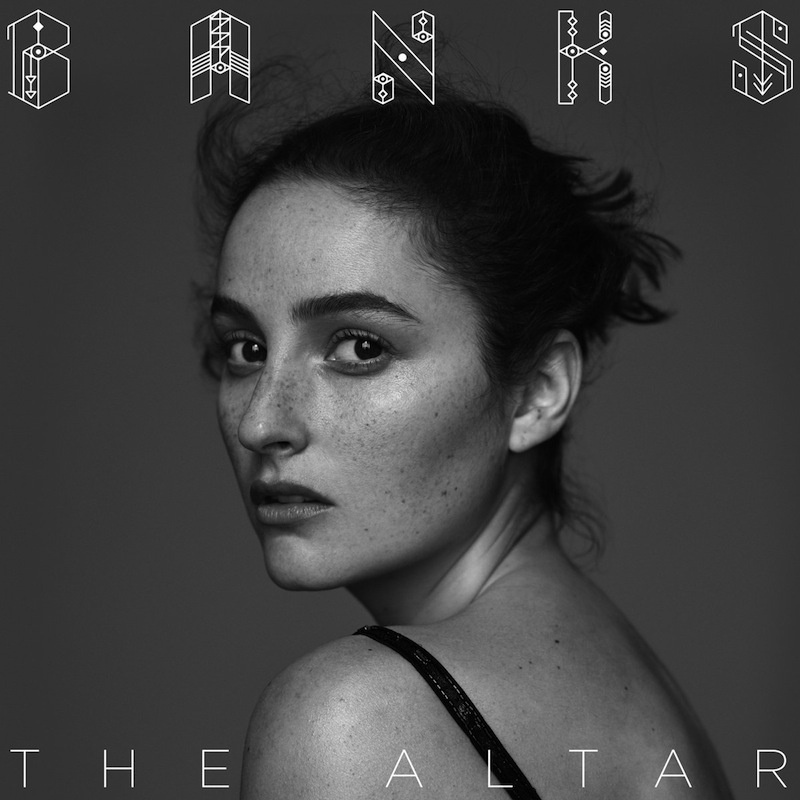 In the earliest shows of her career, Jillian Banks apparently feared the gaze of her audiences so much that she performed with her back to them, according to a recent interview. Two major-label albums and some successful tours since, she no longer experiences that degree of stage fright (as far as we know), instead solely channeling the anxieties that fueled such actions solely into her moody, R&B- and trip-hop-informed music. The Altar, Banks' sophomore effort, is the confident realization of talents that, on the initial EPs and her debut album Goddess, were clear but occasionally muddled by middling production or more tentative vocal performances. This is her strongest effort yet.
The Altar quickly introduces Banks' push-pull emotional dynamic—the vacillation between a strong woman's swagger and uncertainty often informed by a deep vein of sadness. "Gemini Feed" and "Fuck With Myself," the album's opening tracks (and first singles), take ex-lovers to task for their failures to recognize or respect her agency, the former notable for a knockout chorus propelled by heavy synth stabs and the higher register of Banks' voice. Her words are confident, her voice weaponized rather than hampered through the effective use of pitch-shifting, reverb and other effects. (If that statement has made you skeptical of what her unaccompanied voice can do, please check "You Should've Known Where I'm Coming From," off Goddess, and be quiet.) But not long after that Banks is drifting in the half-drumless dirge of "Mind Games," where she shreds herself for her own failings as much as others'. The album documents a particularly difficult emotional phenomenon for most people to navigate—that period when you feel confidence and believe that it's real, but also reel from memories in the not-too-distant past of hesitation and weakness.
Banks has not nailed the pop swagger anthem just yet – the attempts at such on The Altar, like "Fuck With Myself" and "Weaker Girl," are often beneath the caliber of her best work. But she's getting there: "Trainwreck" not only features some of her finest singing but also fairly adept attempts at rapped verses, all over a potent half-grime, half-trap beat better than any production she's received other than the industrial house of mirrors Shlomo made for her single "Brain." (Now that's a vocalist-producer pairing I'd love a full album of.)
It's obviously a good thing for her music to become more nuanced than the largely depressive territory of Goddess. That said, Banks does sad songs really, really well. The Altar seems to focus on a collapsed relationship, one she's trying hard to throw off but can't; the house-accented "Haunt" and skeletal ballad "To The Hilt" portrays this perfectly. Unlike many modern pop and R&B albums that peak early or in the middle before limping to the finish line, The Altar takes its time building an occasionally uneven but overall solid whole before soaring highest with its final track, "27 Hours." A fake-out ballad that quickly turns into a late-night club anthem in a sea of buzzing synths and heavy Southern trap drums, "Hours" is the bender you fall into during life's most pitch-black moments. "It's been 27 hours since we even saw the sun," she sings in the most powerful, resonant register of her vocal range, and you hear every ounce of that desolation in that line's phrasing.
If you heard Goddess, you won't be surprised much by the sonic atmosphere here—once again, reverberating live piano, hip-hop beats, synth tones more traceable to Massive Attack and Nine Inch Nails than Max Martin or any of the other Scandinavian house/disco mavens dominating so much of pop production. Nor will you be disappointed, because, as "Trainwreck," "Mind Games" and "27 Hours" show, Banks' preferred sound is as well-established here as it's ever been. Honestly, some of The Altar's weaker moments are on songs where collaborators take Banks out of her musical comfort zone, like the acoustic picking and strings of "Mother Earth" or the oddly dated beat on "This Is Not About Us."
While 2016 has not been particularly good for pop music (LEMONADEk aside), it's been a decent two months, thanks to two immaculate-sounding and appropriately imperfect Frank Ocean records, the re-emergence of Lady Gaga and, now, a very good second effort from a singer-songwriter who's always showed talent but hadn't yet proved capable of consistency. The Altar, despite its sometimes monochromatic sound, is never boring and at its best utterly gripping. Keep this one on deck for late at night, when darker thoughts and doubts intrude and you need something to reassure you you're not alone in them.
Similar Albums: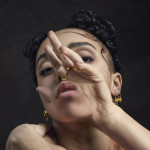 FKA Twigs – M3LL155X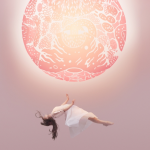 Purity Ring – Another Eternity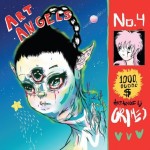 Grimes – Art Angels