DJ Dodger Stadium : Friend of Mine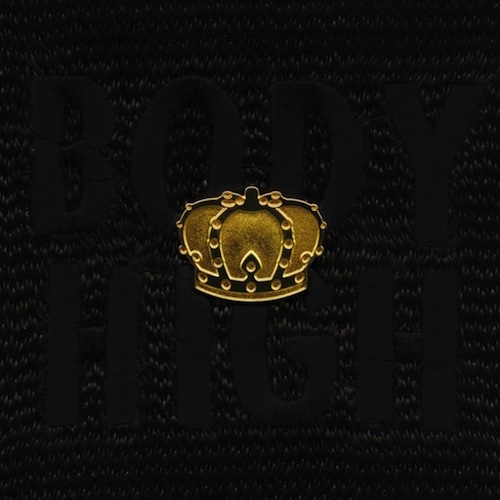 As a genre that's constantly sprouting an abundance of beats that may at times sound remarkably similar, electronic music seems the hardest realm in which to stay relevant. Every now and then, a truly captivating artist will rise up and if they have the chops, can produce content that is both innovative and pleasing to the hips, allowing for new ideas to be shared and broadcast across the dancefloor. Two L.A. transplants — Jerome LOL (one-half of the now defunct LOL Boys) and Samo Sound Boy — founded label Body High in 2011, and spearheaded a revitalization of Chicago's house sound, which originally rose to prominence in the '80s. Soon after that, the duo teamed up and adopted the name DJ Dodger Stadium, under which they released an EP and now their debut, Friend of Mine.
This album deviates away from the bombastic productions of dubstep and house; here, they keep it low key with their own creativity and elegance. The music itself is layered and rich, but also soft and graceful. Friend Of Mine opens with "The Bottom Is As Low As You Can Go," a track with slow moving synths and background noises, creating a moody atmosphere that sets the tone for subsequent tracks and the rest of the album.
Each of the song titles prove to be revealing with regard to the themes that arise throughout the album. In an interview with Fader, Samo Sound Boy describes Friend Of Mine as being an album that deals with the loneliness and heartbreak. "Love Songs," one of the album's early singles, further proves that sentiment with the sampled hook, "Lately I've been singing love songs by myself." At first, the sample is muddled, until it fades in with crisp and clear vocals, and eventually repeats itself throughout. Similarly, "The One Who Lost" also functions as another gloomy track, but it's hard to focus on what's being said, considering the hypnotic dance beat that takes over. Other tracks like "Trouble" features droning synths, heavy drum claps, and a tightly wound beat that keep it all together, creating a dark and sinister track, one that captures the emptiness of a busy metropolis. Similarly, "Sit Down, Satan" makes use of a haunting organ with layered ghostly vocals.
The duo stresses that most of the tracks were inspired by their time spent recording in Los Angeles, and that much of the surrounding culture heavily influenced the album. In fact, their name is taken from the view from their Westlake studio. Ask The Dusk, a Great Depression era novel by John Fante, was another influence that went into the album, and even ended up becoming the name of one of the tracks — Friend Of Mine is rooted in struggle, despite having little indication of it. It functions more as modern day soundtrack to life's everyday battles, and "Never Win" reaffirms part of that with its melancholy sample and intricate production. Alternately, however, there are few tracks that shed some form of positivity, like "By Your Side," with its catchy synth intro that reels listeners in and makes for a spectacular dance track. And the closing title track features some uplifting beats, while closing the cycle of struggle, only for it to repeat all over again.
The dance albums that typically leave the greatest impact are a bit more up front with their production and sonic trickery. However, DJ Dodger Stadium pay tribute to classic house in their own fashion, all the while maintaining a penchant for the subtle — which isn't a bad idea after all.
Similar Albums:


Millie & Andrea – Drop the Vowels


Lone – Reality Testing


Actress – Ghettoville