Aesop Rock and Jeremy Fish introduce "Long Legged Larry" for National Frog Day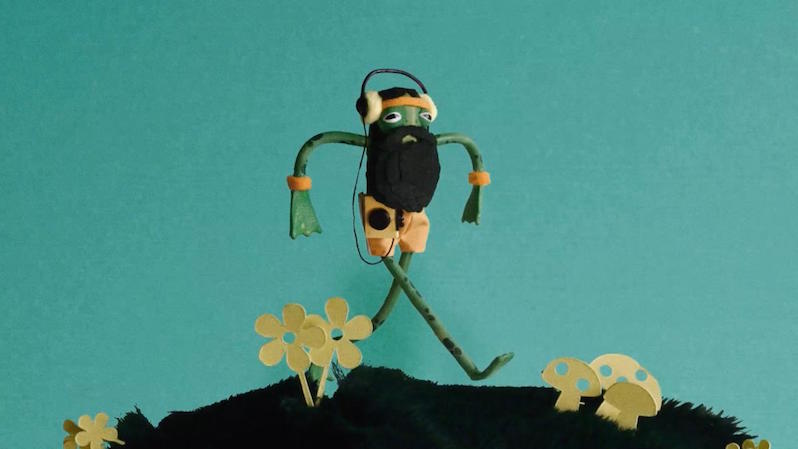 March 20 is National Frog Day, and the celebrate the occasion, Aesop Rock and Jeremy Fish have released a new collaboration: "Long Legged Larry." The new song is being released as a standalone 7-inch, as well as a new batch of merch, including a beanbag toy, depicting Larry, who is a chill AF frog with a beard and shorts.
Rob Shaw directed the stop-motion animated video for "Long Legged Larry," which finds the title frog doing good deeds: helping a kitty out of a tree, saving a trapeze poodle from falling to its doom, and even helping a princess down from a tall tower. The boy can leap. All the while, he's got Aesop's jam pumping in his headphones. Check out the video below, and take a look at the new line of merch here.
Aesop Rock's latest album is Spirit World Field Guide.