Album of the Week Mix: 2011, Vol. 1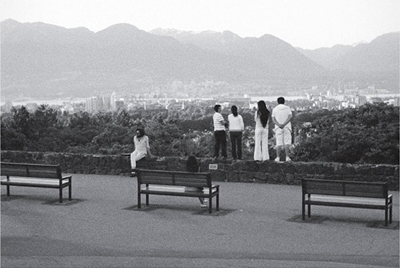 Spring has arrived and the first quarter of 2011 is almost over. And here we are without having run an Album of the Week mix yet! Well, we're catching up, and on this edition of our regular playlist of selections of our favorite new albums, we've got a little punk, a little metal, some power pop, some post-rock, and all kinds of goodies in between. It's a pretty solid set of music if we do say so ourselves. And we've included embedded streams of each track so you can just sit back and enjoy the music.
Agalloch – "The Watcher's Monolith"
from Marrow Of the Spirit
What We Said: "The Watcher's Monolith" is built on gorgeous acoustic guitars and vocalist John Haughm's traversal between guttural rasp and cleaner, more ethereal vocal lines.
OFF! – "Upside Down"
from First Four EPs
What We Said: Song after song, they tear up each minute-long slice of destruction with unstoppable power and energy. And above all, they sound like they're having a blast while playing them.
Smith Westerns – "Weekend"
from Dye It Blonde
What We Said: The song kicks things off with signature guitar jangle and three-minute power-pop structure, not to mention a memorable chorus of blissful falsetto harmonies.
Electric Wizard – "Black Mass"
from Black Masses
What We Said: A little extra speed here goes a long way, as evident in first track "Black Mass." Oborn and fellow axe-wielder Liz Buckingham practically threaten to break the dials off their distortion pedals, with fuzz running thick and meaty, while Oborn's manic reading of the song's title is as catchy as it is eerie.
Deerhoof – "The Merry Barracks"
from Deerhoof vs. Evil
What We Said: For all their increasingly minted accessibility, Deerhoof remain committed musical spastics to the core, reveling in the delight of individual sounds, wringing out fuzzed guitars on "The Merry Barracks"
Braids – "Lemonade"
from Native Speaker
What We Said: "Lemonade" makes just shy of seven minutes seem like half that, its dense but delicate sonic treatments flowing elegantly.
Destroyer – "Suicide Demo for Kara Walker"
from Kaputt
What We Said: The lines, like a lot of other lines on this record, signal Bejar's discontent, and the way that he has couched a network of critical observations about the current state of human affairs as he perceives them in these vaporous, cannily sentimental sound worlds is what makes this record strange and strangely addictive listening-something outside already inscribed possibilities.
Iron & Wine – "Monkeys Uptown"
from Kiss Each Other Clean
What We Said: Dub effects permeate the atmospheric "Monkeys Uptown," as does Beam's curious refrain, "those monkeys uptown, they told you not to fuck around."
Cut Copy – "Corner of the Sky"
from Zonoscope
What We Said: It sounds a tad fatalistic, but the wonder of Cut Copy is their ability to make that crucial urgency seem magical, romantic even. And when that barrier is broken, as on the spectacular "Corner of the Sky," phrases like "to the end of time" hold extra weight, turning fleeting moments into immortal pieces of history.
Demdike Stare – "Repository of Light"
from Tryptych
What We Said: "Repository of Light" is even better, over eleven minutes of slowly developing, Basic Channel inflected drone, mystically fluxing into an acute, otherworldly stasis. It is one of the most original and absorbing pieces of music that got released in 2010.
PJ Harvey – "The Words That Maketh Murder"
from Let England Shake
What We Said: "The Words That Maketh Murder," the album's latest single, skips along with handclaps and catchy guitar chords, its infectious nature underscoring the grotesque nature of Harvey's lyrics ("I've seen some things I'd like to forget… soldiers fall like lumps of meat").
Danielson – "Olympic Portions"
from The Best of Gloucester County
What We Said: Smith has clearly worked hard coming up with a band as durable as any he's worked with to date, allowing the players to stretch out creating rather accomplished and tasteful arrangements.
Esben and the Witch – "Marching Song"
from Violet Cries
What We Said: Released last year, the album's first single "Marching Song" reveals Esben and the Witch at their most accessible. Atmospheric and ever so slightly terrifying, the song also reveals a peek into the apparitions and skeletons that creep out of each corner of the band's music.
Lykke Li – "I Follow Rivers"
from Wounded Rhymes
What We Said: I Follow Rivers" is a simple but profound expression of love and trust, as well as one of the album's melodic standouts, as Yttling backs Li's commanding vocals with an odd arrangement driven by what could be thumb piano, though that's anyone's guess.
Radiohead – "Give Up The Ghost"
from The King of Limbs
What We Said: The focus of typically melodic instruments is shifted to their rhythms, making it some of the most rhythmically intense music in the band's discography. Melodies are like gems hidden throughout, which require time and patience to uncover.
Grails – "Deep Politics"
from Deep Politics
What We Said: The title track is a masterpiece of emotional composition, as strings weep over minor key piano and some surprisingly heavy drums before the group introduces a series of fierce guitar riffs. It's somehow both ass kicking and agonizingly gorgeous, enough to break down the emotional state of the listener with the power of its arrangement.
Kurt Vile – "Jesus Fever"
from Smoke Ring For My Halo
What We Said: The instrumental backdrops that Vile and his band the Violators create, whether stripped down or elaborate, dabbling in psych rock or folk, always feel complete and let at least a sliver of light through.
Trap Them – "The Facts"
from Darker Handcraft
What We Said: While "Evictionaries" sets a pretty high bar for the combination of catchy and vicious, "The Facts" surpasses that with a skewed, sinister groove and some unexpected touches of piano during its piledriving chorus.