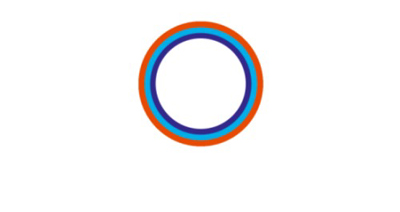 Boy, is this embarrassing. Would you believe it's been about four months since we last published our famed Album of the Week mix? Well, we want to make good for neglecting our periodic songs picks by providing twice as many, and in a far more sophisticated manner. We've searched the interweb for every possible last bit of media we can find on some of our favorite songs of the last few months—MP3s, videos, streams—you name it, we've posted it. Of course, taking into account our proclivity for more obscure album tracks, that wasn't always possible. However, we did compile a sweet little playlist on iTunes, and assembled all of them for you to download at your own convenience. Hooray!
…ahem, well, a couple tracks are only available outside the US, so because of that, a handful aren't actually available on iTunes. Still, in the interest of continuity, those tracks are still listed here, so that you can add them to your own ongoing playlist of Treble recommended tracks. Rock at will…
Clap Your Hands Say Yeah "Mama, Won't You Keep Them Castles in the Air and Burning"
From Some Loud Thunder
Deerhoof "Matchbook Seeks Maniac" <Ahref= http://www.tomlab.com>Stream
From Friend Opportunity
Of Montreal "A Sentence of Sorts in Kongsvinger" Stream
From Hissing Fauna, Are You the Destroyer?
Field Music "A Gap Has Appeared"
From Tones of Town
Menomena "Wet and Rusting" MP3
From Friend and Foe
Fujiya and Miyagi "Collarbone" Stream
From Transparent Things
The Autumn Defense "We Would Never Die"
From The Autumn Defense
The Twilight Sad "And She Would Darken the Memory of Youth" Stream
From The Twilight Sad EP
The Lindsay "Callmemercury"
From Dragged Out
Benoit Pioulard "Palimend" MP3
From Précis
Various "The World is Gone"
From The World Is Gone
Sparklehorse "Some Sweet Day" Stream
From Dreamt For Light Years In the Belly of a Mountain
Swan Lake "Are You Swimming in Her Pools?"
From Beast Moans
Graham Coxon "I Can't Look at Your Skin" Video
From Love Travels At Illegal Speeds
Joanna Newsom "Monkey and Bear"
From Ys
The Blow "Fists Up!" Stream
From Paper Television
El Perro del Mar "Party" Stream
From El Perro Del Mar
Subtle "The Mercury Craze" Video
From For Hero: For Fool
Peter, Bjorn and John "Young Folks" MP3
From Writer's Block
Icy Demons "As It Comes" Stream
From Tears of a Clone
The Blood Arm "Suspicious Character" Video
From Lie Lover Lie
Earl Greyhound "Good"
From Soft Targets
Under Byen "Den Her Sang Handler Om At Få det Bedste ud af Det" MP3
From Samme Stof Som Stof
Califone "3 Legged Animals" Stream
From Roots & Crowns
The Hold Steady "Massive Nights"
From Boys & Girls In America
The Dears "Ballad of Human Kindness" Stream
From Gang of Losers
The Decemberists "The Perfect Crime 2" Stream
From The Crane Wife
Ray LaMontagne "Within You"
From Till the Sun Turns Black
Bonnie "Prince" Billy "No Bad News"
From The Letting Go
The Roots "Long Time" Stream
From Game Theory
Xiu Xiu "Vulture Piano"
From The Air Force
Junior Boys "In the Morning" MP3
From So This is Goodbye
Yo La Tengo "The Room Got Heavy"
From I Am Not Afraid of You and I Will Beat Your Ass