Archers of Loaf working on first new music in 20 years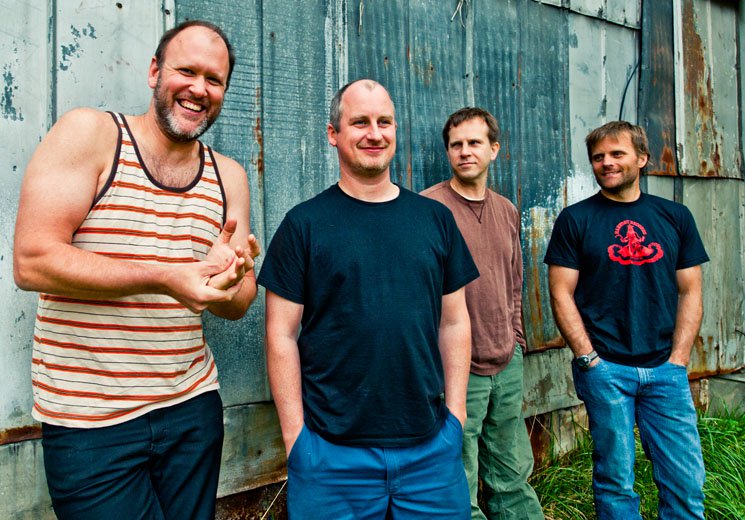 Archers of Loaf are working on their first new music in 20 years. The band reunited in 2011, and afterward they reissued their first four records—Icky Mettle, Vee Vee, All the Nation's Airports and White Trash Heroes—as well as having gone on several tours. Frontman Eric Bachmann has also been working hard on his own solo material, including the upcoming No Recover, his third album and follow-up to his 2016 self-titled album. However, according to a new article in Exclaim!, Bachmann reveals that Archers of Loaf have been working on their first new music in 20 years.
Bachmann changed his lifestyle and approach to singing after leaving Archers, as a doctor told him he'd damage his voice if he continued to scream, smoke and drink as he had been. "It came out of my stomach instead of my throat, so it was more sustainable and more rewarding," Bachmann says of the change of vocal technique. "Back in the day, I would sing two shows and my voice would be shot for the rest of tour. With this, I sang with more air and support from my stomach and diaphragm, I didn't really lose my voice, which was great and makes me want to do more of it, if we can write more music. I really enjoyed it. I'd like to do more of it."
Nothing concrete has been announced, but Bachmann has said he's been writing new Archers material, and the rest of the band appears to be on board: "It's all coming out sideways and I have to sift through it," Bachmann says. "But it's not an impossible thing for me to sit down and write a song for the Archers. I've got a few ideas that are working."
Archers of Loaf's "Web in Front" is featured on our list, True Alternative: The Top 100 Songs of the '90s Underground.