The 22 Most Anticipated Albums of Fall 2022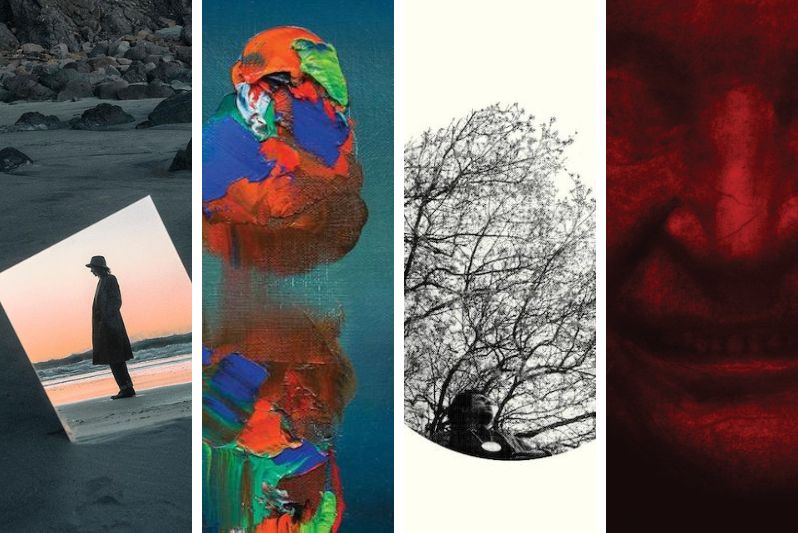 Those who keep up with the new release calendar throughout the year probably know the pattern: Slow thaw in winter leads to fertile spring season, followed by a somewhat slower summer as more bands go on tour and hit up the festival circuit. But when fall hits, all bets are off. This year's no exception, and there's an avalanche of new releases tumbling this way in the next few months. We made an attempt to sift through all of them to note the ones we're most excited about and that we think are worth keeping your ears tuned to in the coming months. These are our picks for the most anticipated albums of fall 2022.
---
Built to Spill – When the Wind Forgets Your Name
(September 9; Sub Pop)
Built to Spill working with Sub Pop seems like the kind of partnership that should have happened years ago, but sometimes you don't really realize it until it actually happens. The group's first for the Seattle indie powerhouse is their ninth overall, as well as their first new album of original material since 2015's Untethered Moon, and follows a string of recent singles, including the big riffs of "Gonna Lose," the hazy Crazy Horse-isms of "Fool's Gold," and the rich psychedelia of "Spiderweb." Much like their spiritual siblings in Dinosaur Jr., Built to Spill continue to keep delivering indie guitar heroism, but backed with their share of great melodies.
---
Sudan Archives – Natural Brown Prom Queen
(September 9; Stones Throw)
Sudan Archives originally made a name for herself via eclectic pop songs built from looped violin and vocals, but over time her music has grown into something more complex but still crafted with accessibility in mind. And the earliest singles to emerge from her new album, Natural Brown Prom Queen, "NBPQ (Topless)" and "Selfish Soul," are some of the most joyous and immediately replayable bangers in her catalog to date. While her 2019 album Athena presented a proper debut album of a confident and innovative songwriter weaving in and out of styles and genres, it feels like only a suggestion of the kinds of anthems she's ready to showcase.
---
Sumerlands – Dreamkiller
(September 16; Relapse)
Philadelphia's Sumerlands released one of the strongest debuts with a classic heavy metal sound in recent memory with their 2016 self-titled album. It's taken a little while for the group to follow that up, but the arrival of Dreamkiller this fall is good reason to get those horns up. The early singles they've shared thus far, the title track and "Edge of the Knife," are big on furious riffs, heroic vocals and glowing '80s-reminiscent synths. For those deep into a binge on metal with a classic aesthetic (guilty as charged), Dreamkiller is likely to provide the right fix.
---
The Comet Is Coming – Hyper-Dimensional Expansion Beam
(September 23; Impulse!)
The bad news: Earlier this year, Shabaka Hutchings announced that Sons of Kemet is taking an indefinite hiatus. The good news: The Comet Is Coming is still going strong. Following up their 2019 album Trust in the Lifeforce of the Deep Mystery, the group returns with more cosmic electronics-driven jazz grooves, like lead single "CODE," which was one of our recent Essential Track picks. The British jazz outfit continues to evolve in spectacular ways, and even if one of Hutchings' projects is going into semi-retirement, there's still plenty of vibrant creativity where that came from.
---
KEN Mode – NULL
(September 23; Artoffact)
KEN Mode's made an impressive career in exploring the line where noise rock and sludge metal blur, sometimes leaning a bit further toward the former (Success) or the latter (Entrench), but always producing something that pummels and throttles spectacularly. And when you add some gnarly saxophone to it, like on NULL's first single "A Love Letter," even better. Four years after 2018's Loved, KEN Mode seem to be pushing toward some of their heaviest material—as heard on that single and "But They Respect My Talents"—and it's a hell of a thing to behold.
---
Makaya McCraven – In These Times
(September 23; International Anthem/Nonesuch/XL)
It's tempting to call Makaya McCraven the most versatile jazz musician of the moment, which may or may not be true. But considering the wide-swinging stylistic approaches of bringing localized scenes together on Universal Beings or revisiting the music of Gil Scott-Heron on We're New Again, it's easy to reach that conclusion. On his upcoming album In These Times, McCraven features more lushly orchestrated material, which on early singles like the summery soul jazz of "Dream Another" and the rhythmically complex "Seventh String," shows just how deep the composer and percussionist's exploration goes.
---
Beth Orton – Weather Alive
(September 23; Partisan)
Six years have passed since the last album from Beth Orton, Kidsticks, an electronics-laden art pop record (in collaboration with Fuck Buttons' Andrew Hung), which followed another standout moment in her catalog, 2012's stunning folk record Sugaring Season. With Weather Alive, she returns with a new direction and a new set of collaborators that includes Manchester jazz artist Alabaster DePlume, The Smile/Sons of Kemet drummer Tom Skinner, multi-instrumentalist Shahzad Ismaily, and bassist Tom Herbert of The Invisible. The first single, "Weather Alive," is more in the vein of late-era Talk Talk, ambient and breathtaking and unpredictable all at once.
---
City of Caterpillar – Mystic Sisters
(September 30; Relapse)
Twenty years after releasing their groundbreaking post-hardcore debut, the Virginia screamo pioneers return to continue the visionary blend of cinematic songwriting and punk rock chaos they began two decades ago. City of Caterpillar's sophomore album is self-produced but released via heavyweight metal outpost Relapse, which is reflective of just how big their influence has become over the years. And with the release of first single "Decider," they sound as intense and potent as they ever have.
---
High Vis – Blending
(September 30; Dais)
London's High Vis might not be the most recognizable name on this list, but believe us when we say their sophomore album is at the top of our most-anticipated list. After the release of their 2019 debut No Sense No Feeling, the London post-punk group is returning with a set of driving and unforgettable anthems that pair the muscle and immediacy of hardcore punk with a bit more glorious melody and psychedelic influence from the likes of Stone Roses and Echo and the Bunnymen. We've named no fewer than three of its singles as Essential Tracks—"Talk for Hours," "Fever Dream" and "Blending"—and the incredible punk anthems don't stop there. High Vis are a band to keep on your radar in the months to come.
---
Alvvays – Blue Rev
(October 7; Polyvinyl)
A significant number of trials and tribulations preceded the making of Alvvays' third album Blue Rev, including a stolen laptop, recordings damaged from flooding, as well as some lineup changes within the group. But the Canadian dream pop band endures, and with their follow-up to 2017's Antisocialites, they're offering up a record that based on early singles seems to suggest some of their densest and most ambitious shoegaze anthems yet, as heard in "Pharmacist" and "Easy on Your Own?"
---
Cloud Rat – Threshold
(October 7; Artoffact)
Cloud Rat are ostensibly a grindcore band, but they're not above throwing a few curveballs—like releasing a darkwave record as a companion release to 2019's Pollinator. Their latest, Threshold, seems to only occasionally suggest that kind of genre fluidity, with the early singles released from the album focused more heavily on hardcore intensity, vicious technicality and unrelenting speed. All of which is necessary in creating great grindcore, but in their hands it's artful and unpredictable, and while I think we all expect this album to be an unruly beast, there's likely to be some shades of unexpected beauty to be found between the gnashing.
---
Gilla Band – Most Normal
(October 7; Rough Trade)
Formerly known as Girl Band, Ireland's Gilla Band might be reintroducing themselves with a new name, but their affinity for oddball arrangements, consuming noise-rock sounds and hypnotic, repetitious weirdness hasn't changed a bit—except perhaps to continue exploring the spaces within that curious, cacophonous sound. The singles from Most Normal, "Backwash" and "Eight Fivers," find that perfect middle ground between the accessible and the unpredictable, and that's an encouraging sign that they're not done turning rock music upside down.
---
Bill Callahan – YTI⅃AƎЯ
(October 14; Drag City)
On Bill Callahan's last two records, Gold Record and Shepherd in a Sheepskin Vest, the veteran singer/songwriter delivered narratives from a perspective of domesticity and home, with occasional erotic detour. But on YTI⅃AƎЯ, he seems to be turning that perspective outward, addressing, "Disassociated rage that destroys the community and leaves only the individual eating themselves alive instead of feeding others." As of yet, Callahan hasn't released any actual music from the album, but expect a turn toward a different direction than that of his most recent output.
---
Brian Eno – FOREVERANDEVERNOMORE
(October 14; Verve/UMC)
Brian Eno remains remarkably prolific even all these years after changing how we think about music several times. After his last proper solo album, Reflection, he's issued a handful of collaborations with the likes of Laurie Anderson, Tom Rogerson and his brother Roger, as well as some film score work. With FOREVERANDEVERNOMORE, Eno once again returns to a more conceptual thread for his solo work, offering a set of music that reflects our precarious future while drawing from his own beautifully atmospheric palette on tracks like "There Were Bells," one of the first Eno songs to feature a proper lead vocal in a long time.
---
Archers of Loaf – Reason In Decline
(October 21; Merge)
Archers of Loaf have been playing shows together as a band since reuniting more than a decade ago, and back in 2020 they released two singles, signaling that a full-length album could very well have been in their future. It finally materializes in October, and the lead singles from Reason in Decline—"In the Surface Noise" and "Screaming Undercover"—suggest that they've had a lot of ragged punk rock energy still left in the tank. They sound as loud and raucous as ever, and it's hard not to be excited about that.
---
Brutus – Unison Life
(October 21; Sargent House)
Belgian trio Brutus blew our minds with the release of their 2019 album Nest, a mix of post-hardcore and post-metal with big choruses and a powerful melodic presence. With Unison Life, they return with what sound like even bigger hooks still, as majestic anthems like "Liar" can attest. There's no question that Brutus set out to rock hard on their third album, but there's a genuine sense of stadium-worthy hugeness to the early singles from this album. Which might not be a self-fulfilling prophecy necessarily, but if it ends up putting them in front of bigger audiences, they most definitely will have earned it.
---
Dry Cleaning – Stumpwork
(October 21; 4AD)
Look, the pubes-on-the-soap-bar artwork is a little off-putting (if a little funny), but Dry Cleaning's 2021 album New Long Leg left such a big impact that this would be here even if the artwork out-grossed our favorite death metal bands. And we certainly haven't heard all the tricks this UK group have to show us, as evident from new single "Anna Calls from the Arctic," which trades their streamlined post-punk guitars for moodier synth textures.
---
Carly Rae Jepsen – The Loneliest Time
(October 21; 604/Schoolboy/Interscope)
It's seven years later and somehow we still haven't taken E•MO•TION off regular rotation. Add to that Carly Rae Jepsen's stellar follow-up single "Cut to the Feeling," this year's "Western Wind," plus the more mature disco direction of 2019's Dedicated, and the Canadian pop artist has had a lot of music worth celebrating in the past decade. Her latest, brief and upbeat single "Beach House" suggests she's still got some bubblegum to chew on, but she continues to take pop in a direction we're excited to follow.
---
The Soft Pink Truth – Is It Going to Get Any Deeper Than This?
(October 21; Thrill Jockey)
The release of 2020's Shall We Go On Sinning So That Grace May Increase? revealed some of the most stunningly beautiful material of Drew Daniel's career as The Soft Pink Truth, trading some of the genre pastiche of previous records for a minimalist ambient-techno suite. And though a recent (great!) Coil cover does precede this upcoming album, Is It Going To Get Any Deeper Than This? seems to continue an exploration into more spacious and sensual variations on house and techno, as heard through the infectious lead single "Wanna Know," featuring Jenn Wasner of Wye Oak.
---
Junior Boys – Waiting Game
(October 28; City Slang)
The name of Waiting Game would seem on its face to be a commentary on the six years that have transpired since Junior Boys' last album, Big Black Coat. But 2022 is shaping up to be a big one for the Hamilton, Ontario synth-pop duo. They're embarking on a 20th anniversary tour, and they're also releasing their sixth album, which they announced along with the first single "Night Walk," a strangely hypnotic lullaby reminiscent of the band's most captivating avant-garde pop moments, and in some ways unlike anything they've released before. It's strange to think they've logged two decades under their belts, in a way; theirs is music we still feel like we're catching up to.
---
Backxwash – His Happiness Shall Come First Even Though We Are Suffering
(October 31; Self-released)
Backxwash delivered one of the best and most harrowing albums of 2021 with I Lie Here Buried With My Rings and Dresses, a powerful new entry in the industrial canon and the hip-hop canon alike. We don't actually have that many details about her latest, His Happiness Shall Come First Even Though We Are Suffering, other than that it's slated to be released on Halloween—which is absolutely perfect for the kind of intense and menacing noise-rap she crafts. What we do know is that we're ready for it—at least we think we are…
---
Björk – Fossora
(September 30; One Little Independent)
Björk recently discussed some of the details of her upcoming album Fossora in an article with The Guardian, referring to it as her "mushroom album," among other things, and divulging that it'll feature a number of guests, including Serpentwithfeet. The first single isn't yet released but is titled "Atopos," and following the emotional and elaborate pair of releases, Vulnicura and Utopia, Björk suggests that Fossora is more grounded and less fantastical, if still likely to be a highly ambitious work—she rarely delivers anything less.
---
Support our Site—Subscribe to Our Patreon: Become one of our monthly patrons and help support an independent media resource while gaining access to exclusive content, shirts, playlists, mixtapes and more.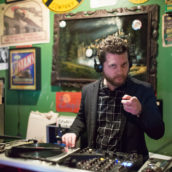 Jeff Terich
Jeff Terich is the founder and editor of Treble. He's been writing about music for 20 years and has been published at American Songwriter, Bandcamp Daily, Reverb, Spin, Stereogum, uDiscoverMusic, VinylMePlease and some others that he's forgetting right now. He's still not tired of it.