Ben Sollee and Daniel Martin Moore : Dear Companion
"But this is only a song / It can't change the world"
The line above, the chorus from "Only a Song," is a bit of playful irony, an undercut to the beautiful words throughout the rest of the song. The same holds true for the rest of the album, Dear Companion, a collaboration between Kentucky musicians, Ben Sollee and Daniel Martin Moore. I'm not sure there's any other place I could hear the line
"I picture the Harlem Globetrotters dancin' like mosquitoes with a basketball" juxtaposed so deliberately with as moving a lyric as "Cause there is beauty in freedom, and folks like me / came over on boats, flew in on planes, crawled under fences and fought wars just to find a place to be free." Words like these, spread out over some of the most gorgeous acoustic Appalachian music I've ever heard, are all over Dear Companion, quite possibly the most surprising underdog album that Sub Pop will ever release.
These two artists may not be household names, but that hasn't stopped them from speaking their minds through music. Dear Companion is a love letter to the duo's Appalachian homeland (ditto for producer Yim Yames), and the two are trying to spread the word about Mountaintop Removal, a new type of coal mining that is not only destroying the stunning historic landscape, but having ripple effects on other aspects of the environment as well as contaminating the air and water all around. All throughout Dear Companion, Ben and Daniel celebrate their homeland, painting vivid pictures of life, nature and the human condition through the music that is so redolent throughout the area.
Through the stomping drumbeat and banjos of "Try" to the stunningly harmonized vocals of "My Wealth Comes to Me," Dear Companion is a bittersweet triumph. At times, you'll not know whether to tear up with emotion or just sit, mouth agape at the musically mirrored delicate beauty of the songs Moore and Sollee produce. One listen to "Flyrock #2" and you'll know exactly what I mean. Sollee's cello and Moore's guitar fall in love with each other with each pluck of string and pull of the bow. The music, the soothing vocal style, the lyrical depth, the combination of them all is nothing short of astonishing. It's the type of album you'll want to pass on to your children.
Similar Albums:
The Portland Cello Project- The Thao and Justin Power Sessions
Daniel Martin Moore- Stray Age
Chris Bathgate- A Cork Tale Wake
Download at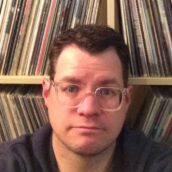 Terrance Terich
Terrance Terich firmly believes that 1985 is the best year for music. He lives near Seattle with his books, movies, and music.