Cafe Racer showcase spiraling grooves and wailing melodies on "Zenith"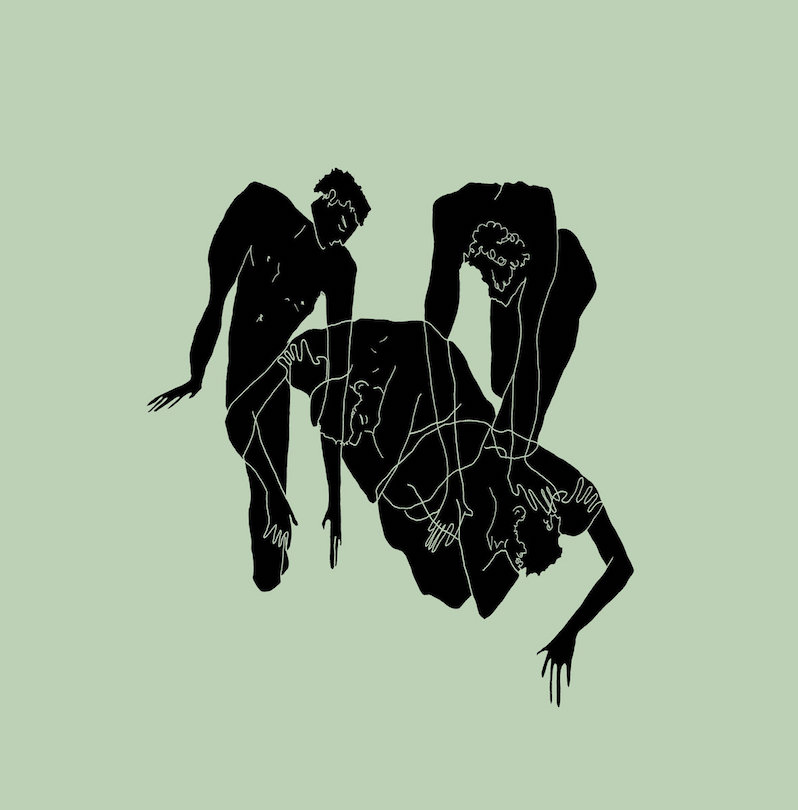 Since their inception in 2016, Chicago's Cafe Racer have steadily cut their teeth onstage and in the studio, putting out two stellar full-lengths while gigging alongside Windy City favorites like Divino Niño, Bike Cops, Deeper and more. The band have a new record coming out on May 8th via Born Yesterday Records and it is very good. Today, we're thrilled to premiere "Zenith," the superb second single from Shadow Talk. The track is a delirious cross between swallowing shoegaze and spirited psychedelia, landing somewhere between The Clientele's blue-skyed tonality and Ira Kaplan's most invigorating riffs.
Roll the freakin' windows down and take a listen to that chorus—those vocal melodies, that six-string wash, Elise Poirier's killer panning drum fill—fuck me up! So far this record is shaping up to be massive. Sweeping uptempo riffs gleam throughout "Zenith," big broad strokes slip between spiraling grooves and wailing melodies. An echoing base coat drives Cafe Racer's three guitar arsenal, creating a sound that is rumored to have once questioned the structural integrity of the band's practice space. It's just a rumor, but it's a rumor I spread.
"Zenith" is fizzing with energy and it feels like one long hook. It only lasts for three and a half minutes but it's easy to get lost when you lean into Cafe Racer's hypnotic and engulfing presence. With help from Douglas Malone of Jamdek and Joseph Peven of Rat City Sound, the band further incorporates elements of noise, jangle, britpop and slowcore into their swathing sound. "Zenith" is a great introduction, but the full record is beautiful and needs to be on your radar this spring.
Shadow Talk is out May 8th via Born Yesterday Records
Listen to "Zenith" below.