Converge to play Jane Doe, Cave In to play Until Your Heart Stops at Decibel Metal and Beer Fest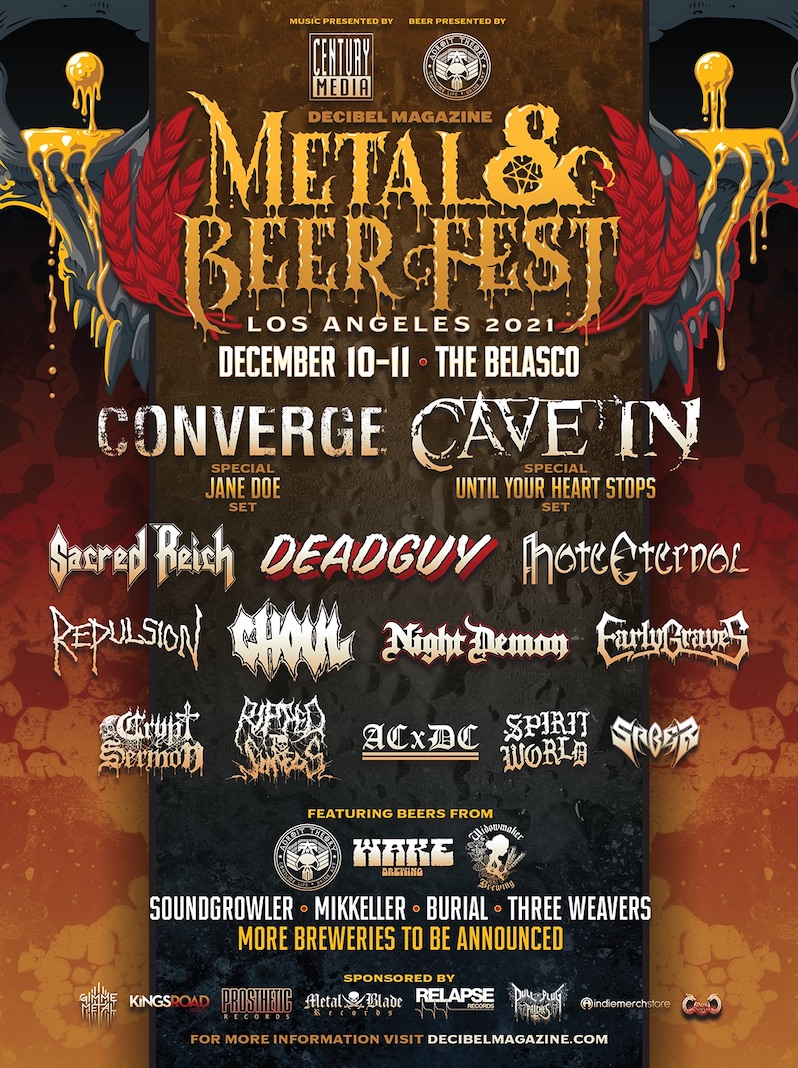 The Decibel Metal and Beer Fest returns to Los Angeles on December 10 and 11 at the Belasco. The West Coast edition of the fest (which follows the Philadelphia fest in September) will feature headliners Converge, who are performing their 2001 album Jane Doe in full for its 20th anniversary, as well as Cave In, who will perform the entirety of their 1999 album, Until Your Heart Stops.
The rest of the Decibel Metal and Beer Fest lineup includes Deadguy—who recently reunited for the 25th anniversary of their album Fixation on a Co-worker—as well as Sacred Reich, Hate Eternal, Repulsion, Ghoul, Night Demon, Crypt Sermon, Ripped to Shreds, ACxDC, Spirit World, Saber, and Early Graves, who are billed as playing their final show.
We named Converge's Jane Doe our number one metal album of the 21st century.