Death Cab for Cutie : Thank You For Today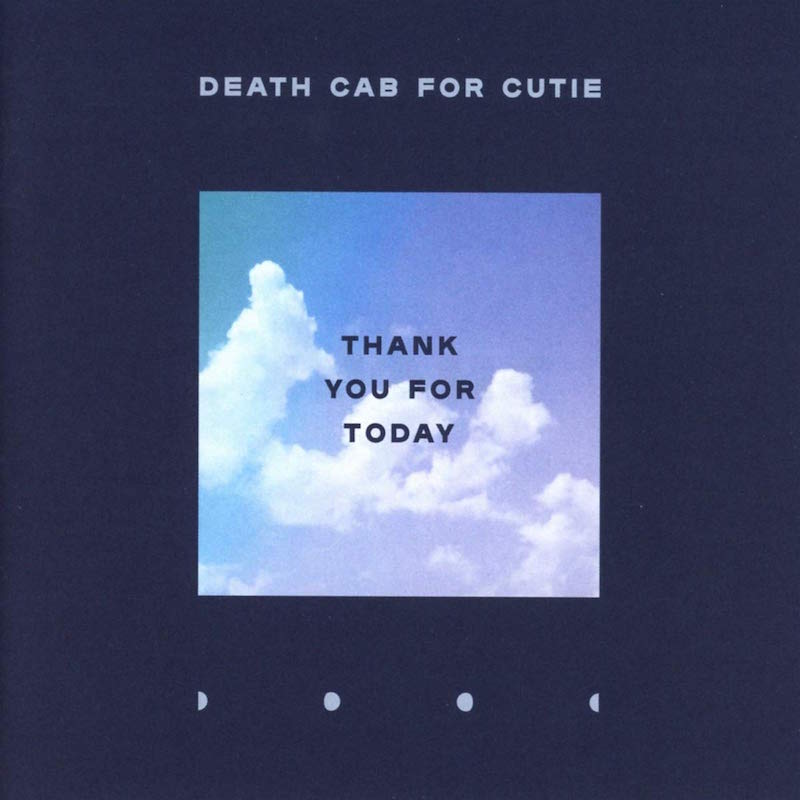 It can't be lost on Death Cab for Cutie that Thank You For Today, their ninth studio album, has come out almost exactly 20 years after their first (1998's lovably esoteric Something About Airplanes). Here's the thing: Death Cab are one of my favorite bands. If there were an mp3 equivalent to wearing out a cassette, I would've needed to buy, like, eight or nine copies of Transatlanticism by now. But kids who were born on Transatlanticism's release date will be sophomores in high school this fall. All of which is to say: Do we really expect a band almost old enough to legally order a drink to be making their most vital music? The Bellingham-based sad-bastard heroes have already made their share of classics, so maybe it's fine if they just make a record. Thank You For Today doesn't rank among the band's best, but it's still got some punch.
Sonically, TYFT finds Death Cab very much in their post-Chris Walla pocket; Walla, who helmed every record for the band up to 2015's Kintsugi and was responsible for crafting their on-record sound as indie darlings and festival mainstays, departed the band for other work in 2014. In his place, as on Kintsugi, is the improbably-but-appropriately-named Rich Costey, who's mixed and produced work for artists as diverse as Flying Lotus and the Foo Fighters. His production style is, above all, professional, and this record is no exception. Everything sounds full and expensive and ornamented without necessarily being gaudy; Costey fills up the space in these tracks but he doesn't weigh them down, throwing in synth flourishes and propulsive drumbeats. The album's opener, "I Dreamt We Spoke Again," makes good use of its warped pianos and crackling vocal filter, making the distance in the song pronounced and palpable; its lyrics are simple and plainspoken.
Death Cab do have a habit of overstating their left turns—remember when the "Can jam" they touted for Narrow Stairs turned out to be "I Will Possess Your Heart"?—but this record has a handful of them (the Mumford-y kick drums on "You Moved Away" are an odd choice, for sure). First single "Gold Rush" is built on a churning Yoko Ono sample (?!?) that pushes the band a little close for comfort to the country/western section of the record store. It's a shame, because "Gold Rush" is a pretty good lyric! Gibbard writes about how geographic change can literally destroy memory: "We kissed beneath the street lamp light / Outside our bar near the record store / That have been condos for a year and more." But the recurring shouts of "gold rush!" before every line are just so distracting and weirdly affected, and when they're combined with the chugga-chugga of the sample, the center just cannot hold.
And like a lot of latter-day Death Cab metaphors, it grows less compelling the more literal it gets. Since Narrow Stairs, Gibbard has made a conscious and vocal effort to write more straightforward lyrics, a choice that's yielded its fair share of amazing music. But it's also meant that when he tries to get symbolic, it inevitably feels heavy-handed. The emotional-baggage-as-storm narrative of "Your Hurricane" works great for the first half of the song, but try as Gibbard might, he just can't sell it when he sings that a partner was "a lonely fish in a sea full of squid." Still, the song's geometrically loping guitar figure is compelling, and it's cool to hear Gibbard rejecting relationship toxicity out of hand—it feels like an earned maturation. "Autumn Love" does a better job of not overselling its concept. It's buoyed by a chromatic-scaling bridge and a surging chorus, and the lyric is winningly economical: "This autumn love / Is not enough." It's a distant cousin of "I need you so much closer," and it works.
The album's two best songs are the ones that register most to me as "classic" Death Cab. "Summer Years," with its stair-stepping melody and arpeggiated guitars, is a reminder that, when he's on, Ben Gibbard writes as well as nearly anyone about nostalgia; his assertion that "you can't double back to your summer years" might sound a lot like Plans' "Summer Skin," but it's affecting nonetheless. And the best song on the album, "Northern Lights," longs for a lost moment with a loved one with the deep and cutting specificity that's a hallmark of the band's best work. The song also features backing vocals from Chvrches' Lauren Mayberry, whose prismatic clarity is a perfect complement to Gibbard's reaching falsetto. It's also cool, as always, to hear a female voice on a record by a band that's so defined by its exploration of cishet male romantic angst. So, hey, maybe Death Cab isn't built to make a whole record on the caliber of these two songs anymore. But we still get these two songs, and we get to remember how good Death Cab was, and how good they're still capable of being.
Similar Albums: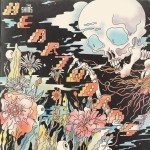 The Shins – Heartworms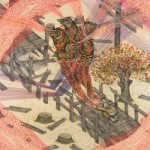 Rogue Wave – Nightingale Floors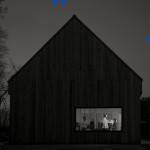 The National – Sleep Well Beast