Dr. Octagon : Moosebumps: An Exploration Into Modern Day Horripilation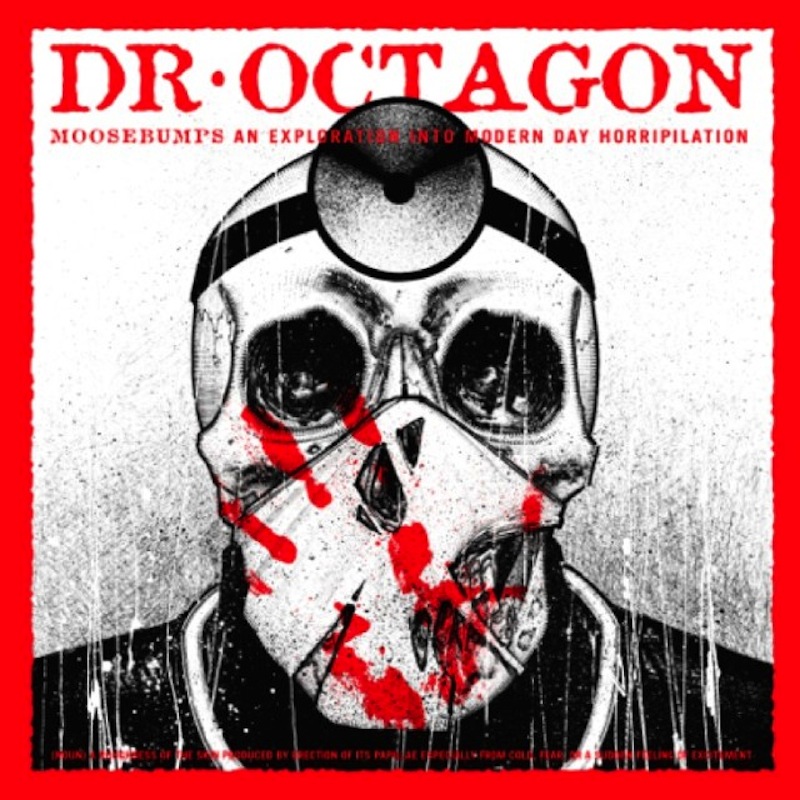 Bronx MC Keith Matthew Thornton has a long history of spitting bars both abstract and chilling, mostly under the stage name Kool Keith. His recent work split time between backpack rap, interjections into indie-rock, and the horrorcore that first launched his solo career. The collective debut of Keith's other most famous character Dr. Octagon and 1996's Dr. Octagonecologyst remains a flashpoint not just for horrorcore, but for theatrical boom-bap in general. After a largely ignored, corporate-pushed follow-up in 2006, Doc Oc now presents Moosebumps: An Exploration Into Modern Day Horripilation as the real second chapter in his cosmic surgery textbook.
If ever the phrase "time heals all wounds" could have a negative connotation, it might be here. These particular wounds, the grotesque and fantastical imagery of Dr. Octagonecologyst, comprised a bracing thematic alternative from a legit rhymer with street cred built from his time in Ultramagnetic MCs. Keith's non sequitur stylings about Space Jam, Texas Instruments and onion rings avoid being stale by default. If I have an issue with Moosebumps it's maybe that Keith himself sounds a little tired with the Dr. Octagon shtick, these cuts scabbed over and scarred up, still ugly and unique but stiffened with time.
That creative fatigue is hinted at in rapid-fire album opener "Octagon Octagon," which tempers the ubiquity of cult-classic status with Keith's need to find success through other venues and not be pigeonholed: "Hey are you coming with Octagon again?/I said are you coming with Octagon again?/Are you really coming?/Please leave me alone." From there, well—Moosebumps isn't a retread, and Doc Oc's flow still kills for the most part. But the clinically scatological, X-rated storytelling that made Dr. Octagonecologyst so distinctive has been largely cleaned up; this could be any Kool Keith project, and the Doc Oc name is on it solely because Dan the Automator and DJ QBert are here too.
To that end, the true gift of the LP might be that duo's return to the Octagon fold in full force. The stretch of music from "Operation Zero" to (at least) "Area 54" holds some stunning callbacks to the heyday of trip-hop and turntablism. Still, it was particularly interesting to hear this album in such close proximity to MF DOOM's latest effort with Czarface, getting to compare hip-hop's prime superhero to its underground supervillain. It feels demonstrably more difficult to get behind Dr. Octagon's random acts of lyrical violence as a means to the end of rap supremacy. Where his bars take him—and us—might require a fourth or even fifth eye to reveal, and by the close of Moosebumps I was running out of patience for it. Sonically, this is an easy album to like; thematically, it's a difficult one to love.
Similar Albums: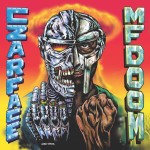 Czarface & MF DOOM – Czarface Meets Metal Face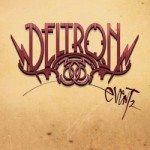 Deltron 3030 – Event II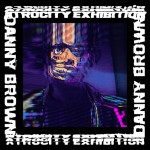 Danny Brown – Atrocity Exhibition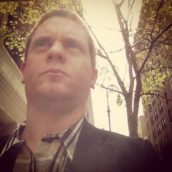 Adam Blyweiss
Adam Blyweiss is associate editor of Treble. A graphic designer and design teacher by trade, Adam has written about music since his 1990s college days and been published at MXDWN and e|i magazine. Based in Philadelphia, Adam has also DJ'd for terrestrial and streaming radio from WXPN and WKDU.