Elephant9 : Psychedelic Backfire I and II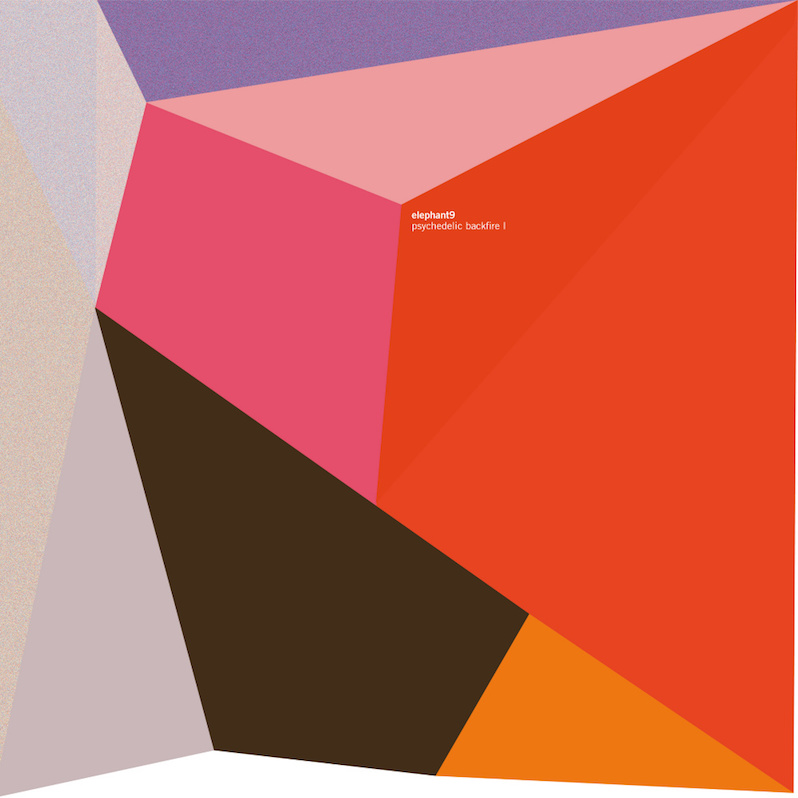 Anyone in the know will tell you that Scandinavian jazz is in the midst of a now nearly two-decade hot streak. Any quick glance at contemporary ECM listings, a jazz label up there with Blue Note and Columbia in terms of their contributions to the world of jazz, shows more Scandinavian names than any other, from bandleaders to sidemen. There's something in the water there, from their subsidized music schooling starting at a deeply young age (you'd have a ball looking up government grants for bands and how that's funded some fairly, um, extreme Scandinavian music in the past) to the way a lot of music that fell out of vogue in Britain and the United States never seemed to up there. Prog, for instance, never died, even after punk broke; instead, they became fertile bedfellows. Add in a particularly cold, clear, crystalline and piano-driven approach to straight-ahead jazz, compelled as much by classical piano masters like Chopin and Rachmaninoff and Liszt, and the proto-psychedelia of Scandinavian folk music, and you have the makings for an incredibly fertile scene.
Elephant9, a child of the immaculate label Rune Grammofon (themselves distributed through ECM, in a nice confluence), are one such brilliant band combining the intricacies of contemporary jazz and fusion with the mind-melting psychedelia of a particularly rock-driven take on prog. Their typical arrangement is a synth/bass/drums trio, one not uncommon for jazz trios, but their playing leans more to Magma/King Crimson-by-way-of-Snarky Puppy than Bill Evans, though they certainly have heard more than a few of that jazz great's records too. Their fourth record, Silver Mountain, recorded as a quartet with jazz/prog guitarist Reine Fiske, is one of the best of the genre, especially in contemporary jazz/prog, with five substantial tracks absolutely gushing with ideas, verve, and joy.
So why the lengthy introduction for these two albums? Well, they're live records, released not as a single double-album but two individual discs (three if you count the boxset-exlcusive Psychedelic Backfire III) chronicling a four-night residency the band recently performed. As such, approaching the album without a firm grasp of the group itself would undoubtedly reveal a few certain things (one, for instance, that the group can cook; two, that even when tracks are long they stay moving and changing shape) but would be lacking certain contexts. The two easily available discs of this set are split by lineup; the first disc is the core trio while the second is in their quartet form with frequent contributor Fiske. Between the two sets, all of their studio albums are covered, implying that this live double-album is meant to be an introduction of sorts for the group. In terms of doing so, they more or less nail it, displaying some but not all of the finest cuts and compositions the band has ever laid to tape in a frantic and ecstatic format, much like how Yes cemented their legacy with Yessongs, potentially the greatest live prog LP of all time. Likewise splitting the albums by lineup allows for a freer and more discrete sampling of how Fiske changes the sound of the group, choosing not to roar in with distortion blaring but instead to be a supple and sensitive psychedelic guitarist, modulating the background more often than he is taking a solo, while still making sure to spill Hendrixian fire across the tracks when called to do so.
However, treating this live set as an introduction is a bit tricky. Their studio LPs are marked by a tremendous sense of pacing, something necessary in music like this which, in the wrong hands, can turn into aimless noodling with no sense of cadence or emotional continuity either within or between tracks. Their studio albums, especially the aforementioned Silver Mountain, are masterclasses in how to present this dense instrumental jazz/prog in a manner that also feels immediately emotionally compelling, like your soul and mind are melting into the perfect aether beyond the real in the back of an airbrushed van. The live sets, meanwhile, while not lacking in a sense of pacing, are focused on representing the whole of the group's work in a manner that makes it harder to get that firm sense of deliberateness, especially if listening to them back to back. The decision to split the release into separate but related records culled from the same live residency makes sense; these are not meant to be a single listening session but two (three, if you count the box set exclusive) listening sessions hinged on the same concept and moment.
That said: you will find the brilliant fire of contemporary psych and prog represented best here than almost anywhere else. Elephant9 sit next to Motorpsycho (themselves a Fiske collaborator in another nice twist) and Discipline as some of the finest groups making prog/psych rock in the modern day, injecting heaping piles of the kinds of jazz that melts squares down to their constituent atoms to boot. Their sense of tone and energy are near unparalleled, the synths given aggressive distorted sounds and the bass growling and punching away above a bed of washing, crashing, roaring exploratory drums, and the band knows how to snap into a dense and heavy and propulsive groove when compelled. It's no wonder Fiske chooses more often to lay swirling color and psychedelic warble over the proceedings than to solo madly away himself; the trio know how to balance against each other, and he is a sensitive enough player to know that a good sideman or background player can make or break the work of talented soloists. When it dawns on you that this is a live set, not manipulated in the studio, and this is simply what these guys can get up there and just do, your jaw will hit the floor. The set is less a contribution to their legacy as it is an affirmation that they're the real deal, and while it's not the ideal entry spot for beginners to the group's work, it sure as hell isn't a bad place to start.
Similar Albums: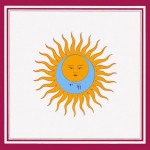 King Crimson – Larks' Tongues in Aspic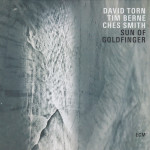 David Torn, Tim Berne and Ches Smith – Sun of Goldfinger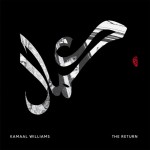 Kamaal Williams – The Return
Langdon Hickman
Langdon Hickman is listening to progressive rock and death metal. He currently resides in Virginia with his partner and their two pets.